Photo Posts of July, 2011
Velissa and Willie had a gorgeous wedding day at Embassy Suites Baymeadows in Jacksonville, Florida and Favorite Photography had the pleasure of being a part of it all.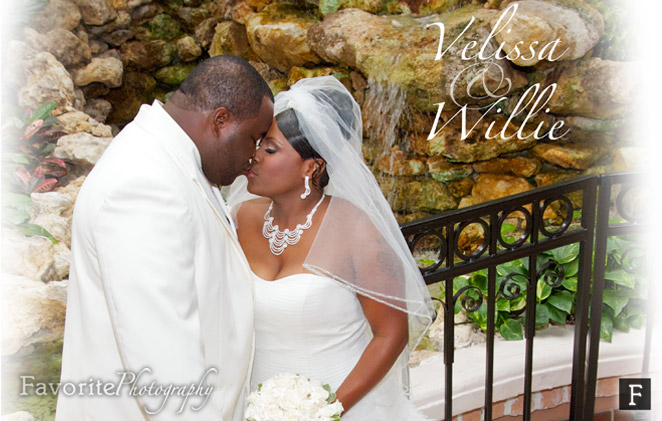 They are another one of our amazing couples, so in love and great to work with! Jerry Favorite photographed all their special moments starting with candid, getting ready photos, the ceremony, formal family and wedding party photographs and a plethora of images throughout the reception celebration.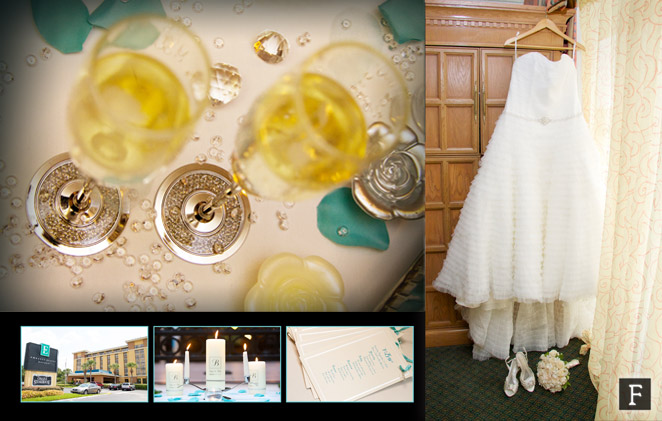 After the happy couple selected their favorite photographs from their wedding day, Jerry designed the custom montage album in Photoshop. Our archival photo books have ultra thick, seamless pages.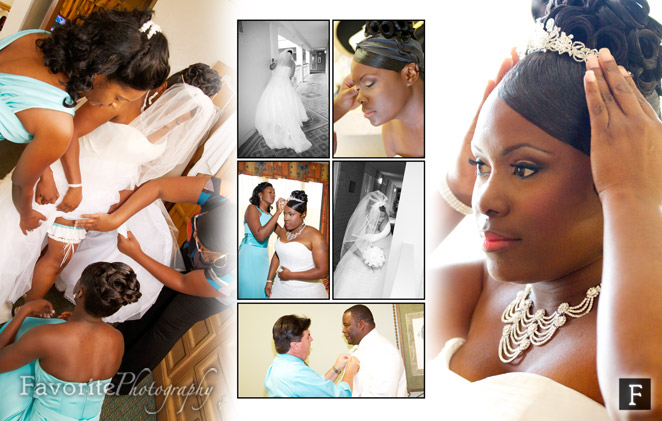 Velissa and Willie's wedding album is a classic storybook they will have
to treasure for many years to come. Their "Tiffany" aqua blue and soft cream colors were bright and elegant. They had beautiful details and accents from flowers, jewelry, programs to favors and decorations. We love their wedding album and photographs and hope you enjoy them too!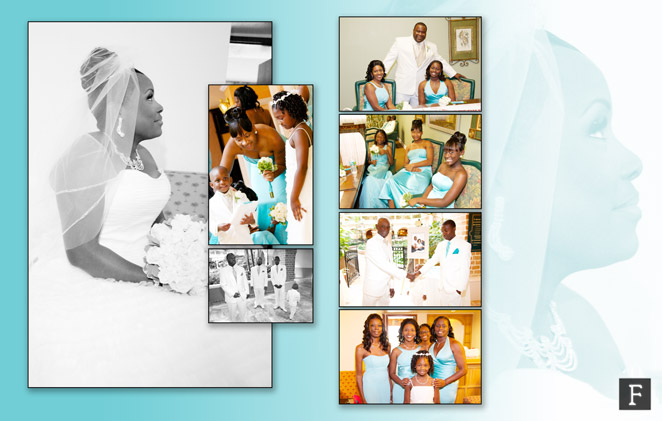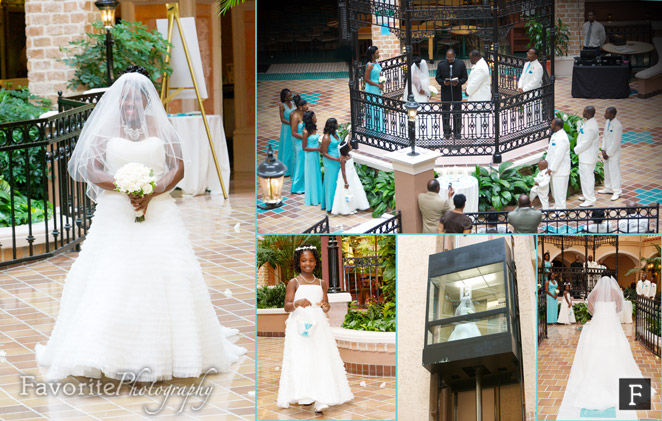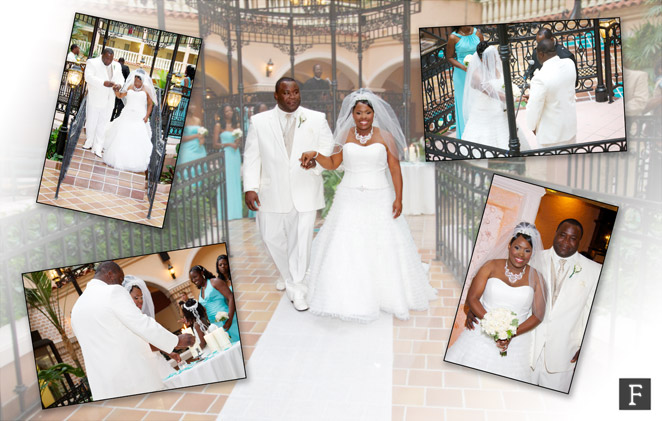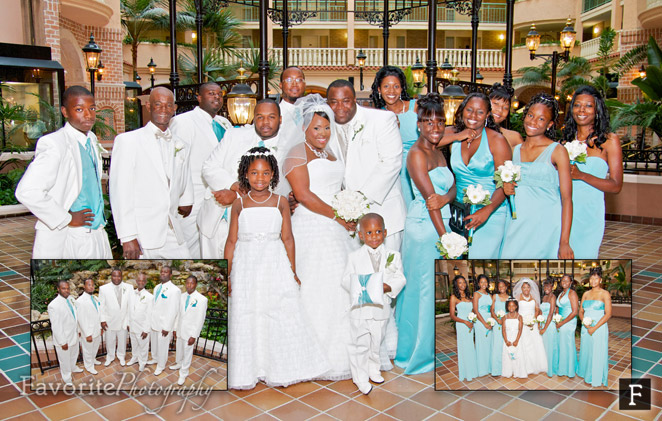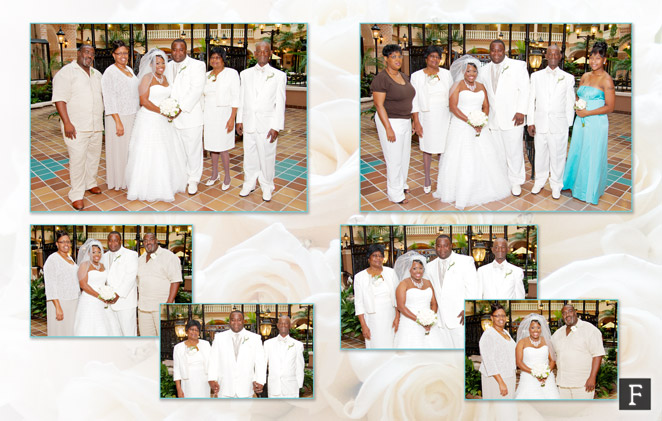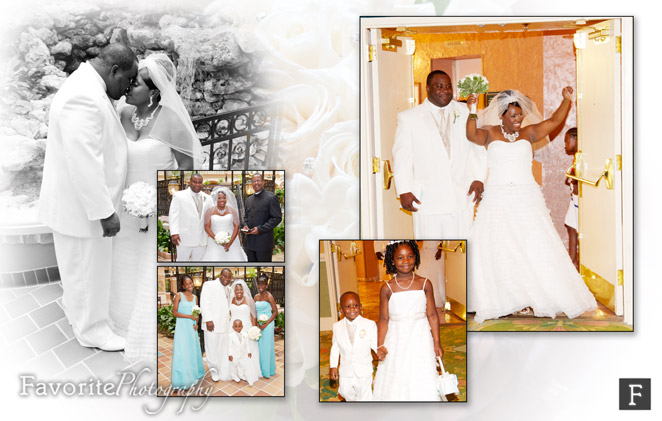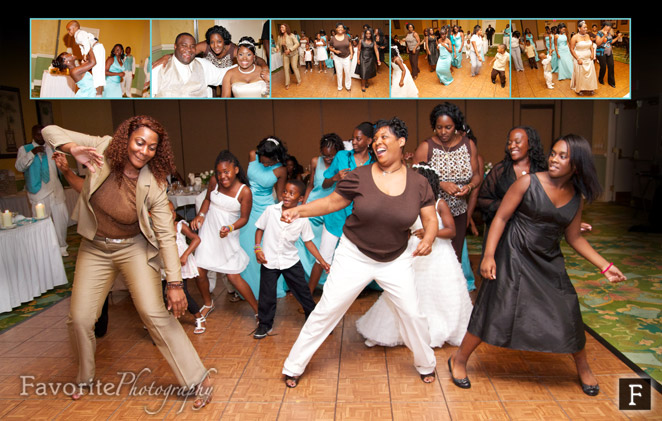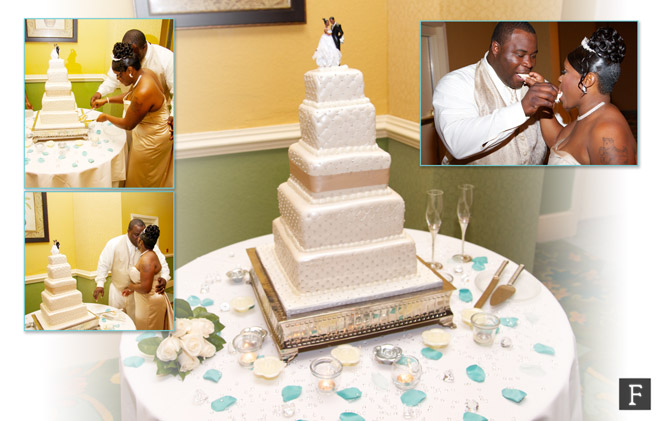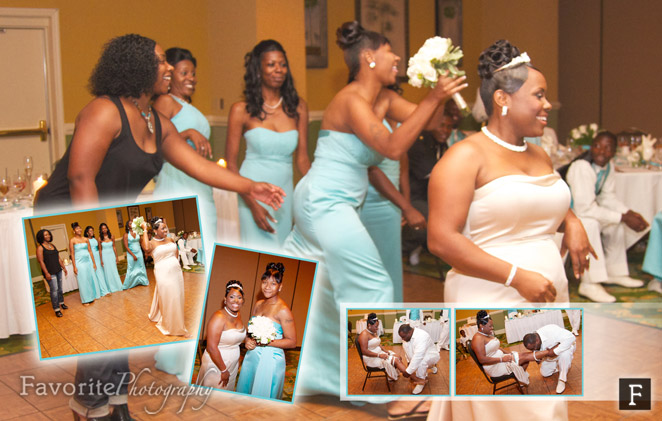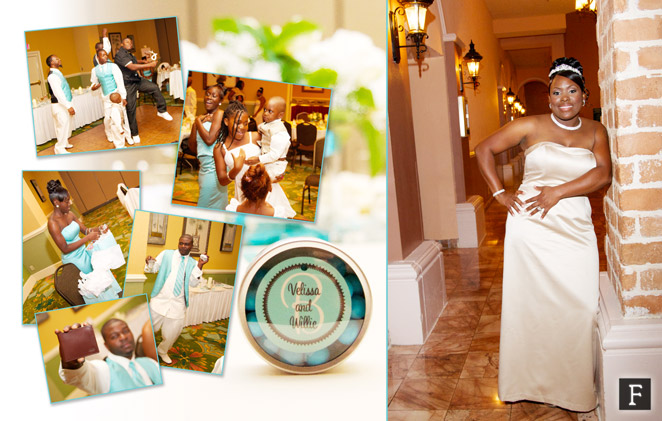 Wedding Photography and Album by:  Favorite Photography