Photo Posts of December, 2012
Let us be grateful to the people who make us happy; they are the charming gardeners who  make our souls blossom.

-Marcel Proust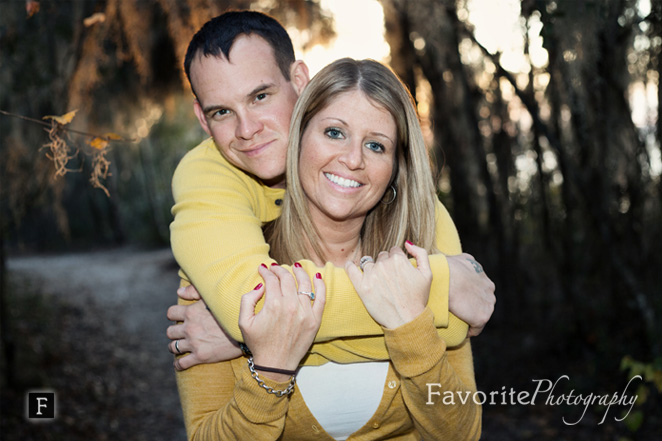 We're so excited to share the story of Katy and Bryan today. Recently celebrating their one year wedding anniversary, they scheduled a love session to commemorate the happiness this past year has brought them.
Katy and Bryan have worked with us since their engagement session, and we thought it would be wonderful to reflect on the past year with them; so we're sharing some of our favorite images from their engagement, wedding, and anniversary sessions!
First, we're going to let Katy and Bryan introduce themselves with their video fusion. Video fusion is a great way to add something extra to your engagement or wedding package.
Aren't they just the cutest together?
For their love session we went to the beautiful Alpine Groves Park in St. Johns. They wore complimentary colors which matched their happiness during the session.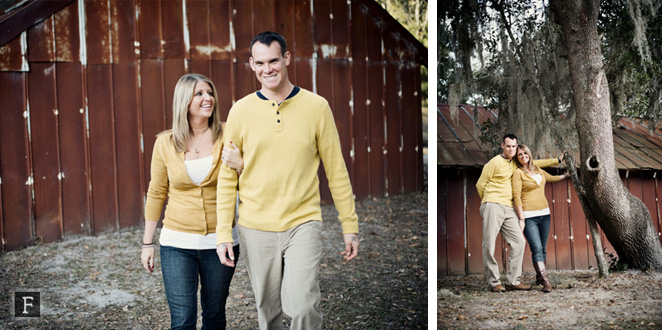 It's so hard to pick our favorite images when we have a couple who truly embodies the happy feelings which love brings. Katy and Bryan know how to tease each other and be silly, and their affection for each other comes through in all of their photos.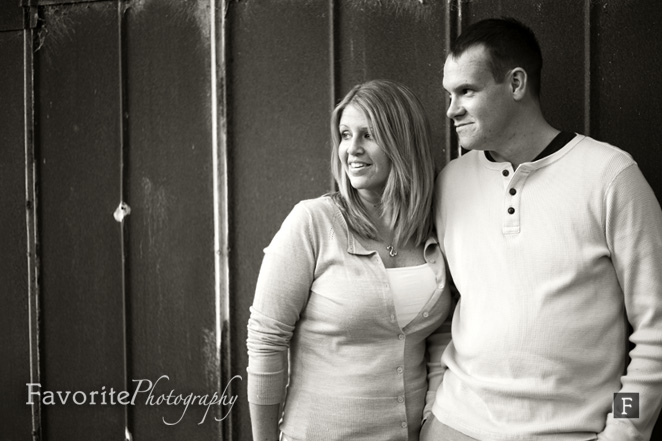 Now to look back and celebrate their wedding day. As you heard in the video, Katy and Bryan held their wedding ceremony and reception on 11-11-11 at the Embassy Suites Jacksonville – Baymeadows.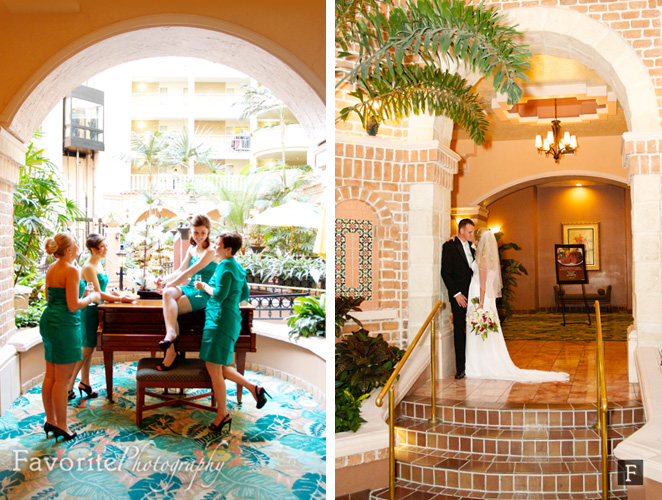 The Embassy Suites in Jacksonville offers beautiful indoor ceremonies with plenty of unique Mediterranean architectural details and lush tropical atrium to give your wedding photos character.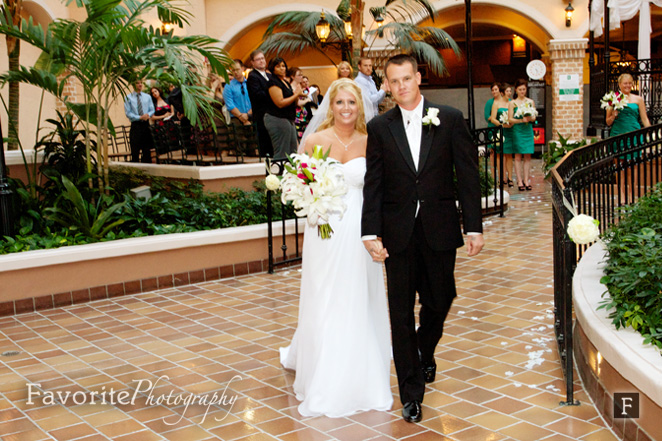 After the ceremony, the bride and groom were all smiles as they walked down the aisle. The moment they had been planning had finally arrived and they could bask in the joy of calling each other "husband" and "wife".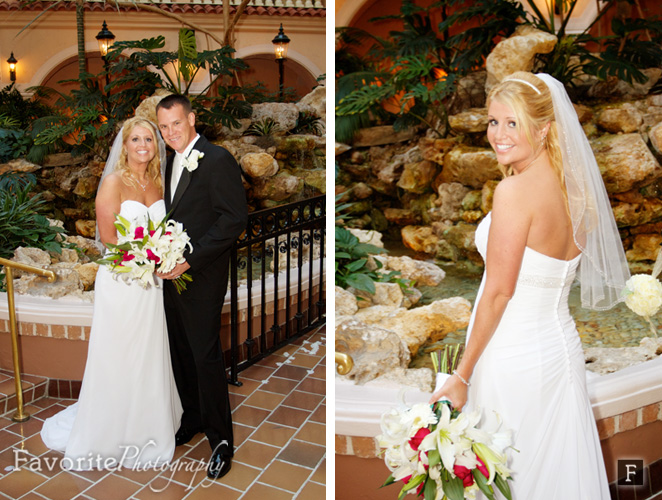 Katy made such a beautiful bride (and Bryan cleaned up quite nicely as well). Katy's smile warmed up the room when she walked in, and you couldn't help but be as excited as she was.
And don't you just love the rock fountain background!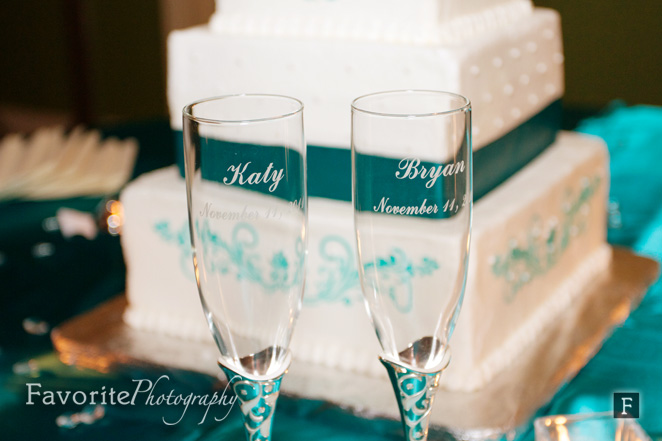 Katy and Bryan celebrated the night away and gave special memories for all of their guests. We can't believe it has already been a year since we photographed their beautiful wedding!
And we will wrap up our look at Katy and Bryan's journey with their engagement session. We visited the St. Augustine Lighthouse & Museum and had a fun time exploring the different areas of the location. There's a lot of history there, and whether it's for a photo session or an outing with your family, we recommend you check it out!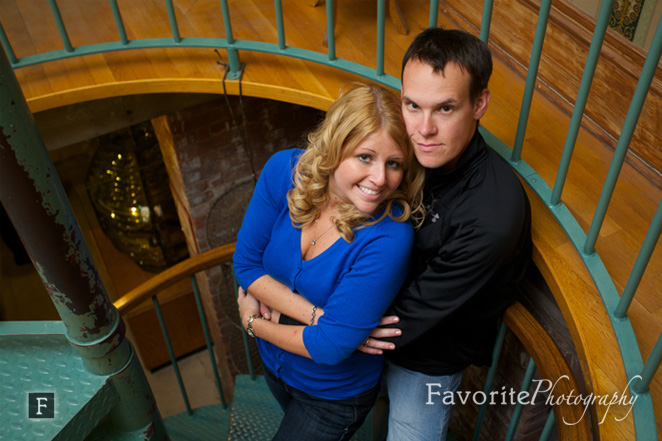 This is our favorite image from the session. We love the background and how naturally happy they look together.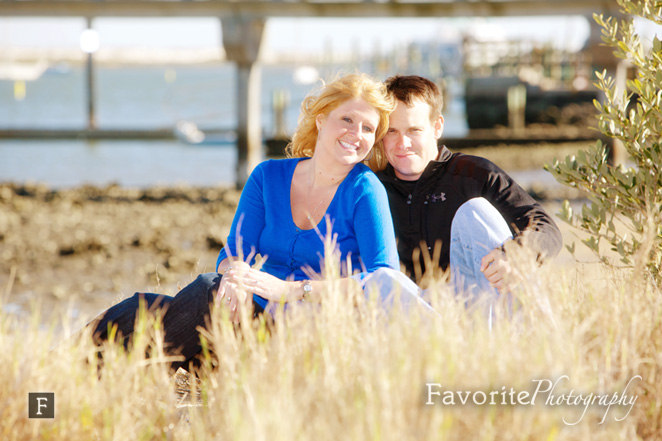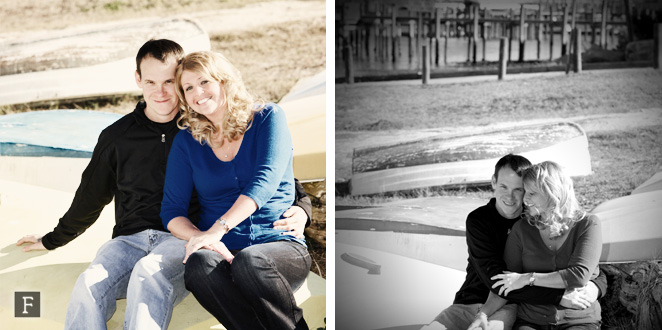 The boats made for a great backdrop!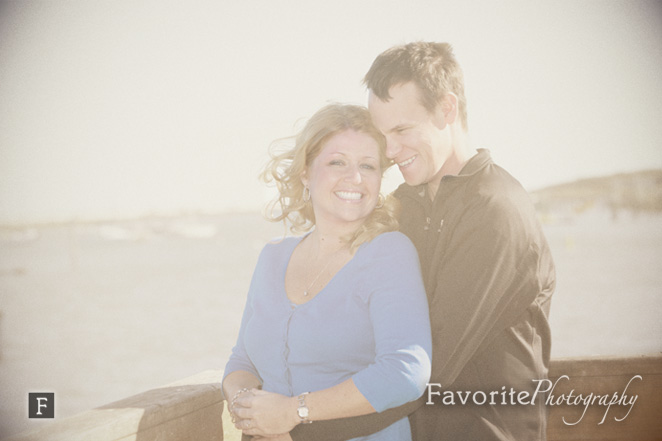 Katy and Bryan, thank you for being our clients through your important steps in life. We can't wait to see what life brings you next!