Photo Posts of April, 2013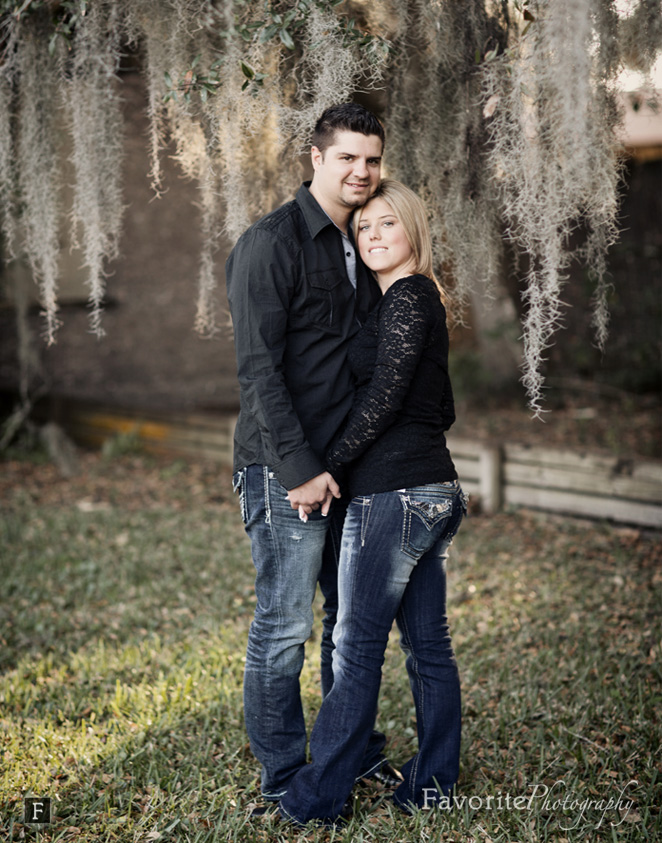 Jerry had a fun engagement session with Holly and Daniel in St. Augustine. They went on a mini-tour of some of our favorite spots in St. Augustine for photos.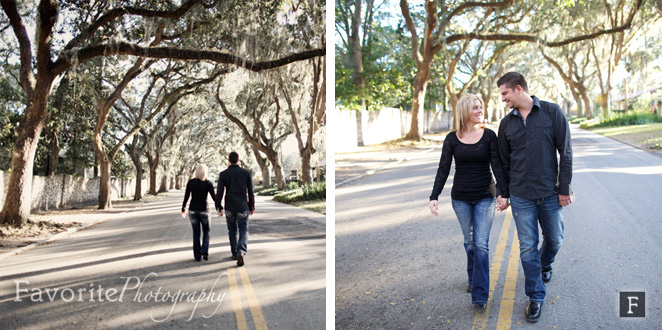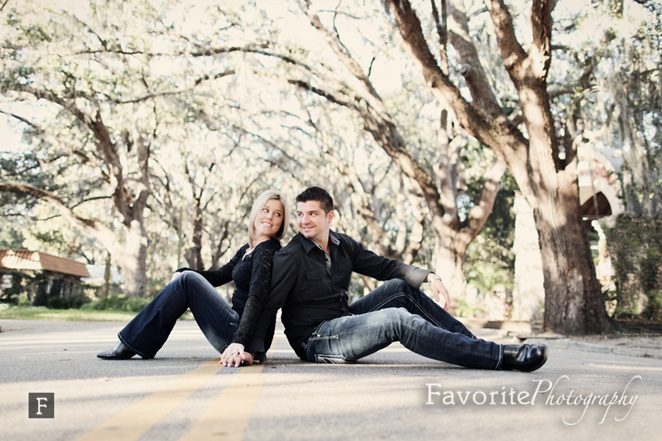 Isn't this path just beautiful? We love the trees with the Spanish moss hanging, giving a true Southern feel to photos. Holly and Daniel couldn't stop holding hands and smiling. We absolutely love this time in a couple's life together.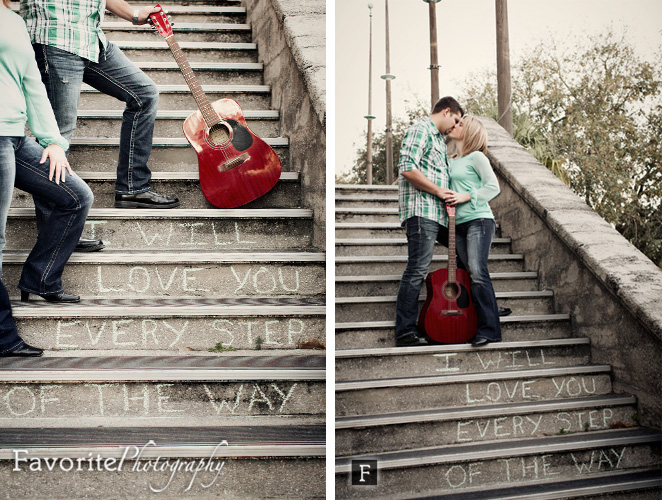 A perfect sentiment for a couple about to be married. Daniel serenaded Holly with his guitar, which is something she really loves.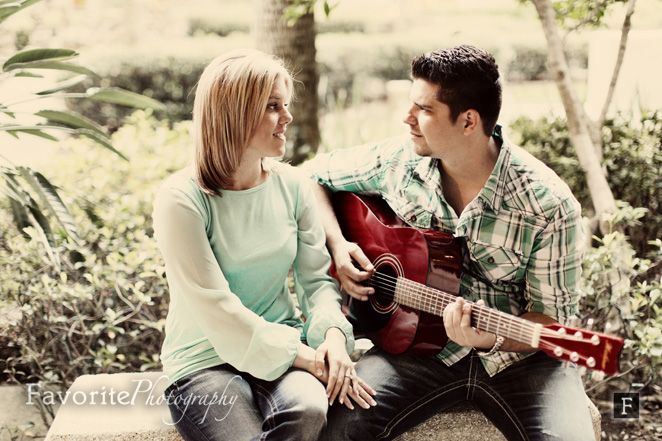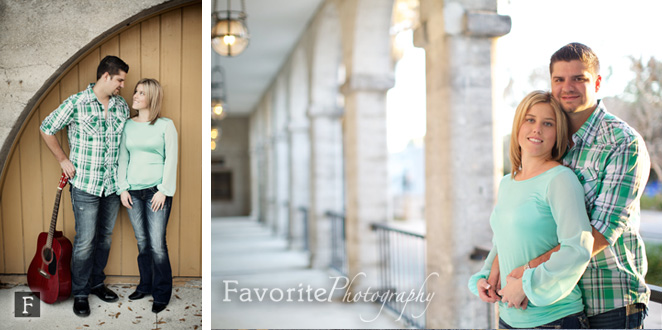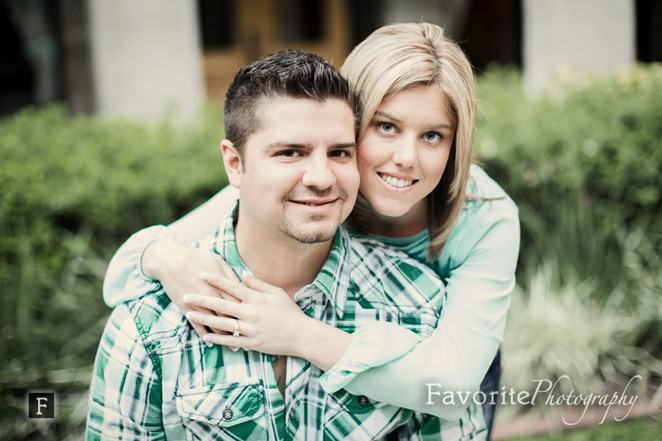 Holly did a great job coordinating their wardrobe for the engagement session, giving them complimentary colors and styles. She looked gorgeous in this cool sea foam top.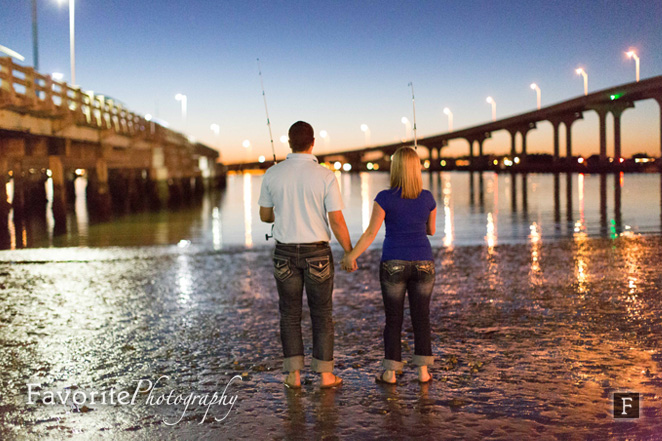 We wrapped up the engagement session with one of Holly and Daniel's favorite activities – fishing! The sweet couple enjoys spending time on the water and we live in the perfect place for that!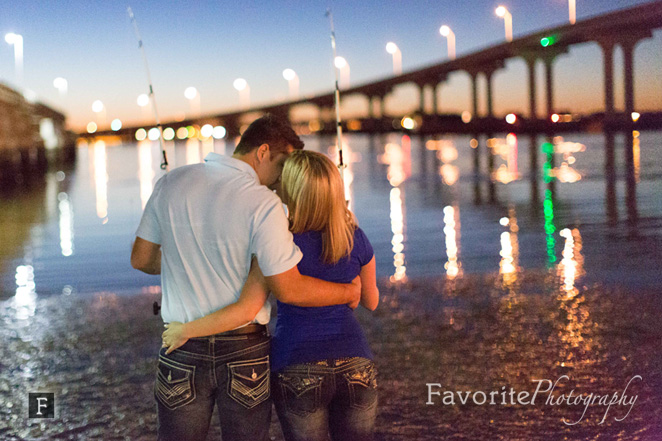 A kiss to end the evening is our favorite!


Jerry also created a fusion video of their engagement session. We hope you enjoy it as much as we do!
Thank you for including us in your special life moments, Holly and Daniel, we can't wait til your wedding!
Photography: Favorite Photography

Caution! Big smiles, silly faces and goofy grins are on your horizon.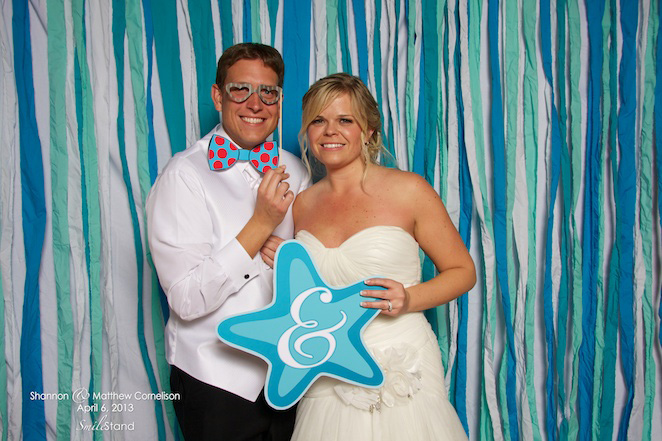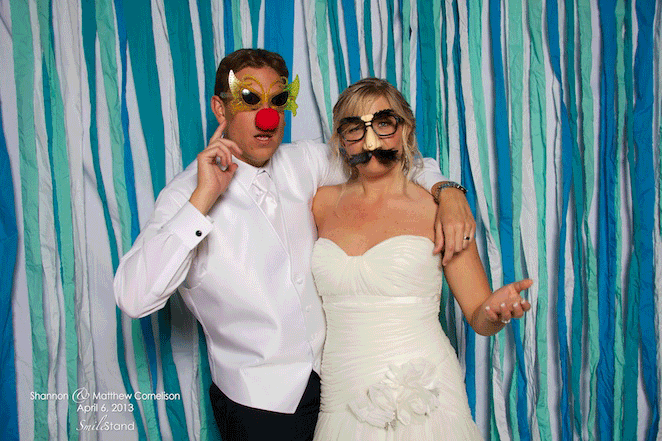 Shannon and Matt had a fabulous wedding reception at the White Room. The bride and groom and their guests enjoyed tons of fun photos.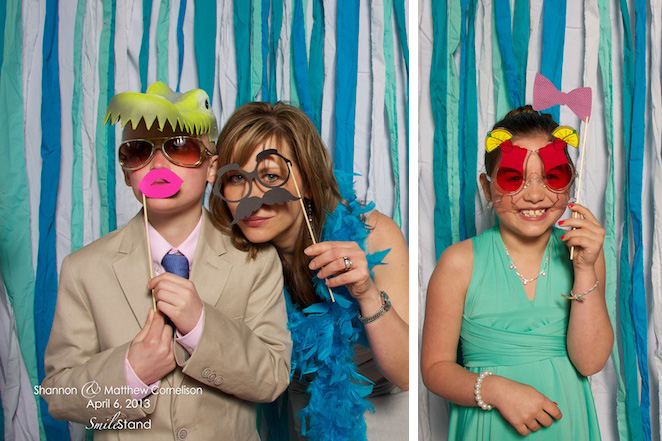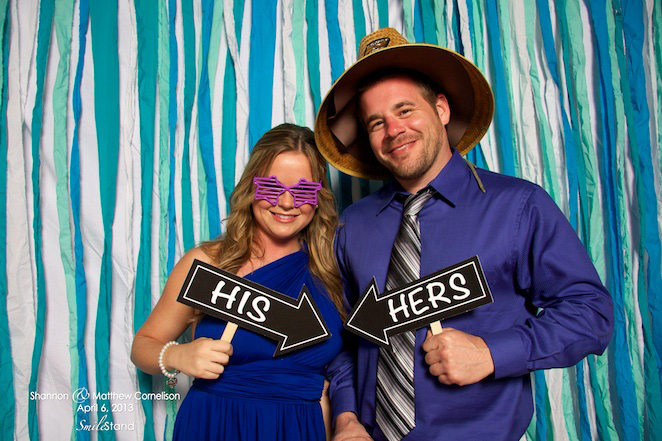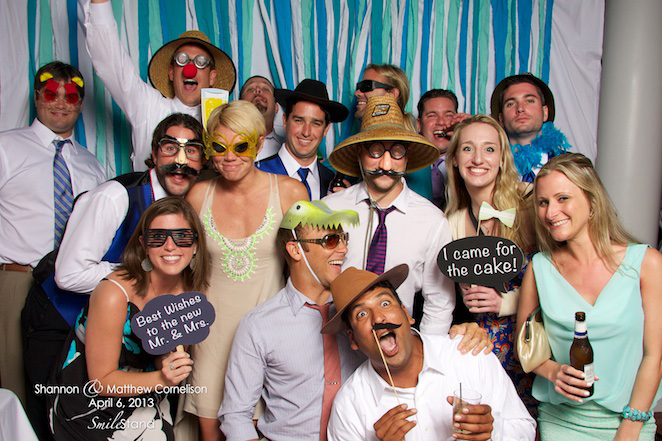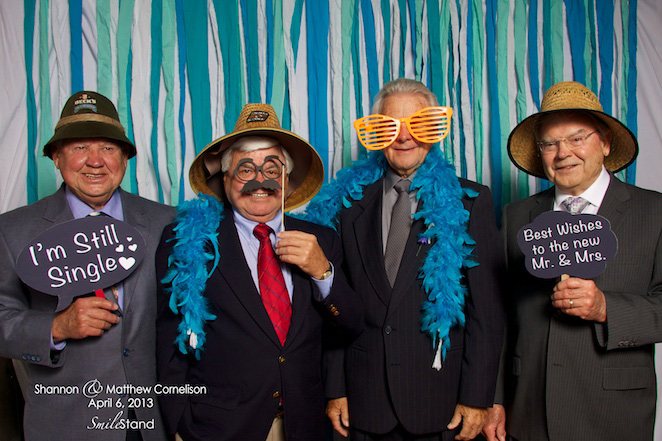 Shannon excelled at incorporating amazing DIY elements for her reception including some of the cool photo booth props. Her aunt even made this wonderful backdrop in beautiful sea greens and blues that matched her color scheme. We also had a great time making some custom signs and props for this special occasion.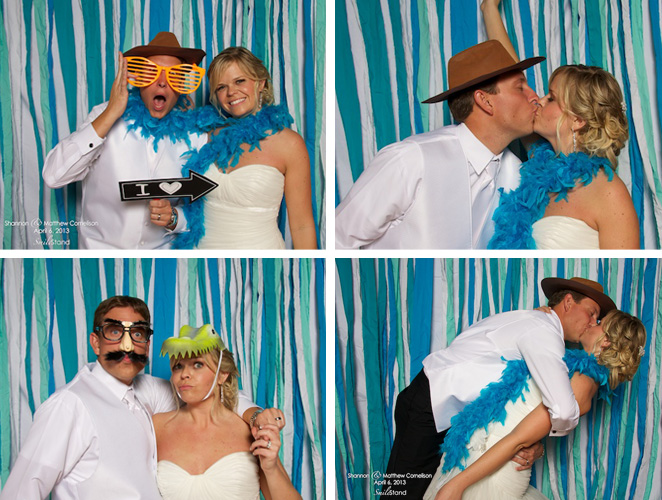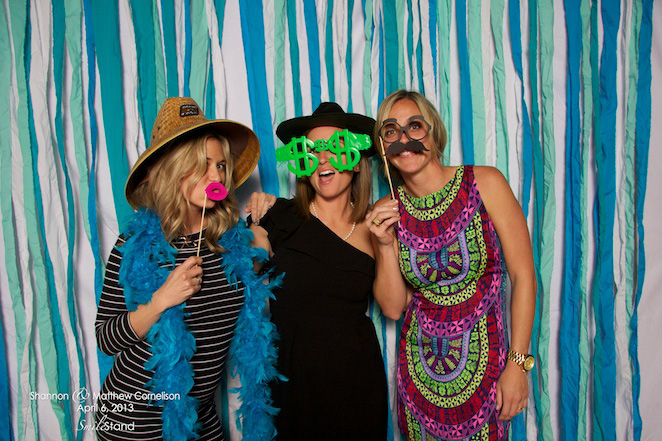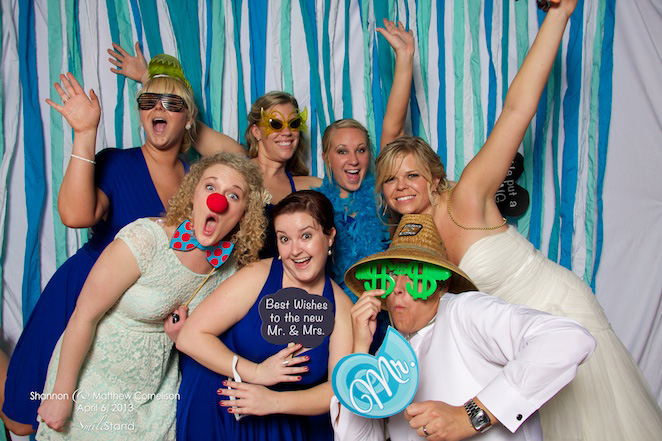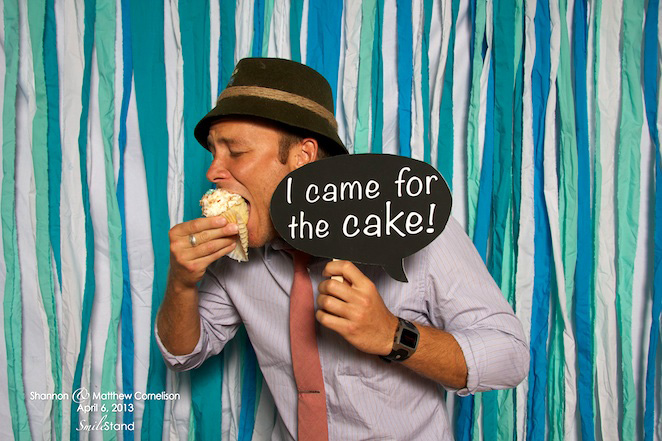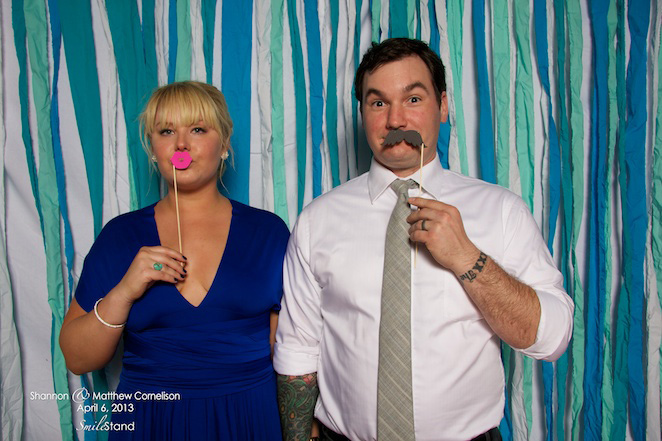 Shannon said, "The open photo booth was a hit and a great addition added by our photographers, Favorite Photography!"
Karen recently had a sweet baby session with little Aubrey and her family.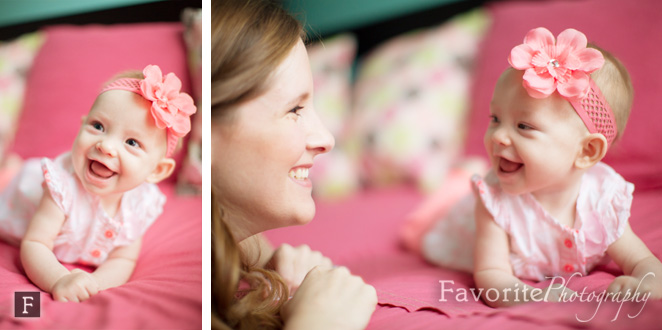 We love all of the adorable expressions that Aubrey was giving. She is such a happy baby!
Favorite Photography has been there for quite a few special events in the Kirsch Family. Karen has photographed their wedding, son Gavin's newborn through 1st birthday photos, and now the latest cute addition, daughter Aubrey's life stages (Mom's maternity session, one month, and now the four month session). We love watching families grow and being able to capture all the exciting times.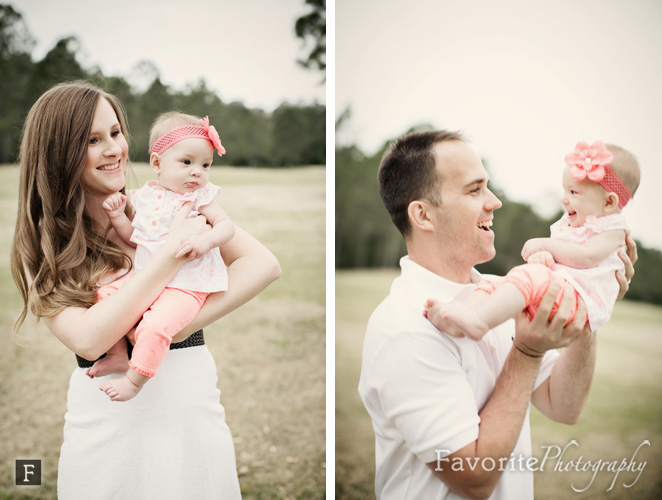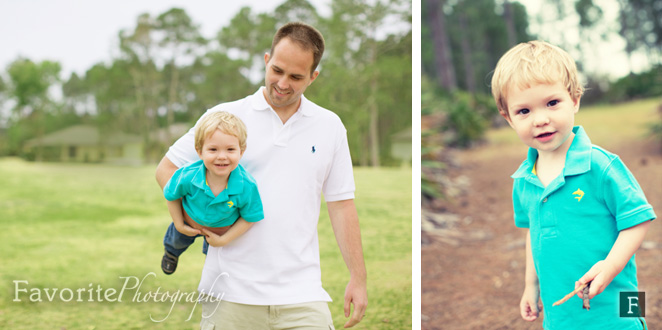 Big brother Gavin wanted to get in on the fun to! We know he's going to be a great brother for Aubrey, and we can't wait to see the two of them grow up together.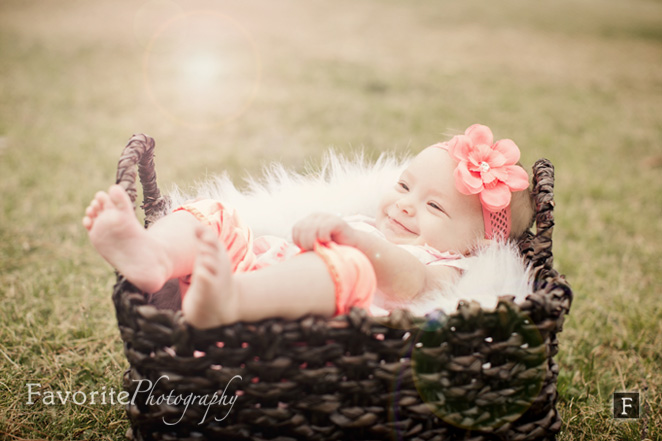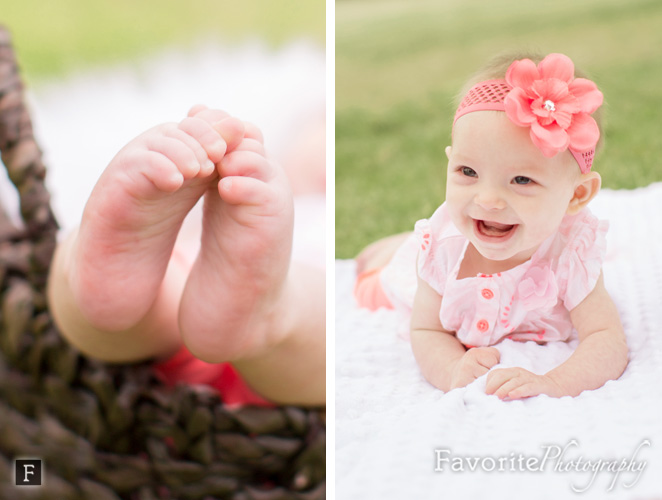 Just look at those little baby feet! And Aubrey's smile just melts your heart – such a cutie pie!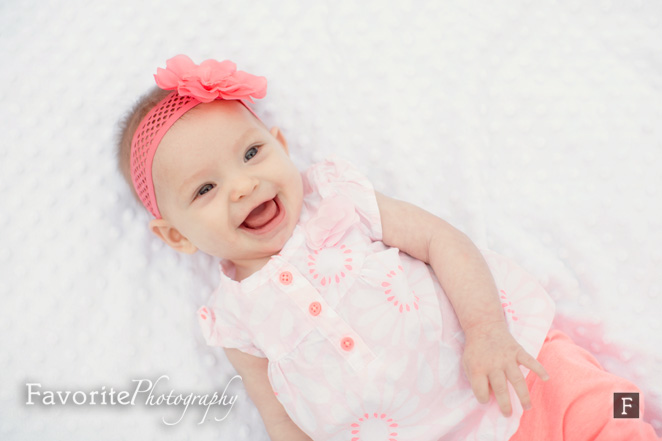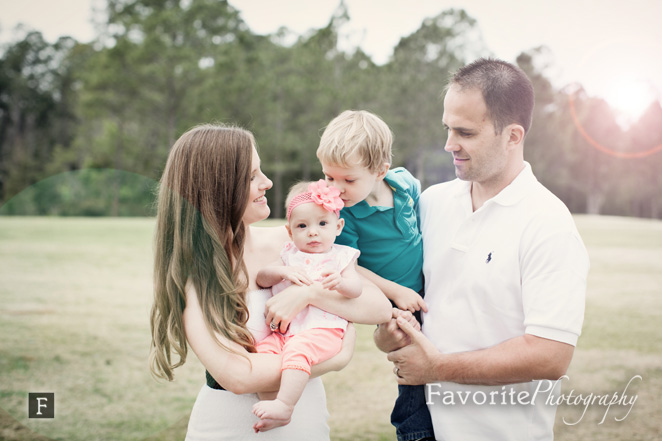 One last family picture before we finished the session, and this ended up being one of our favorite shots of the day. We love the interaction of everyone, and the great togetherness this photo brings.
Thanks to the Kirsch Family for bringing such sweetness into our job!
Photography: Favorite Photography