Photo Posts of September, 2014
Family's First Year Photos: Highlights from Maternity, Newborn, 6 Month and 1 Year Photo Sessions
We photographed Tracy and Dan's wedding in July of 2011 and was so excited to hear they were expecting their first baby two years later. It is always an honor to photograph new families, especially when we've had the opportunity to see how their relationship started – from engagement session to wedding day.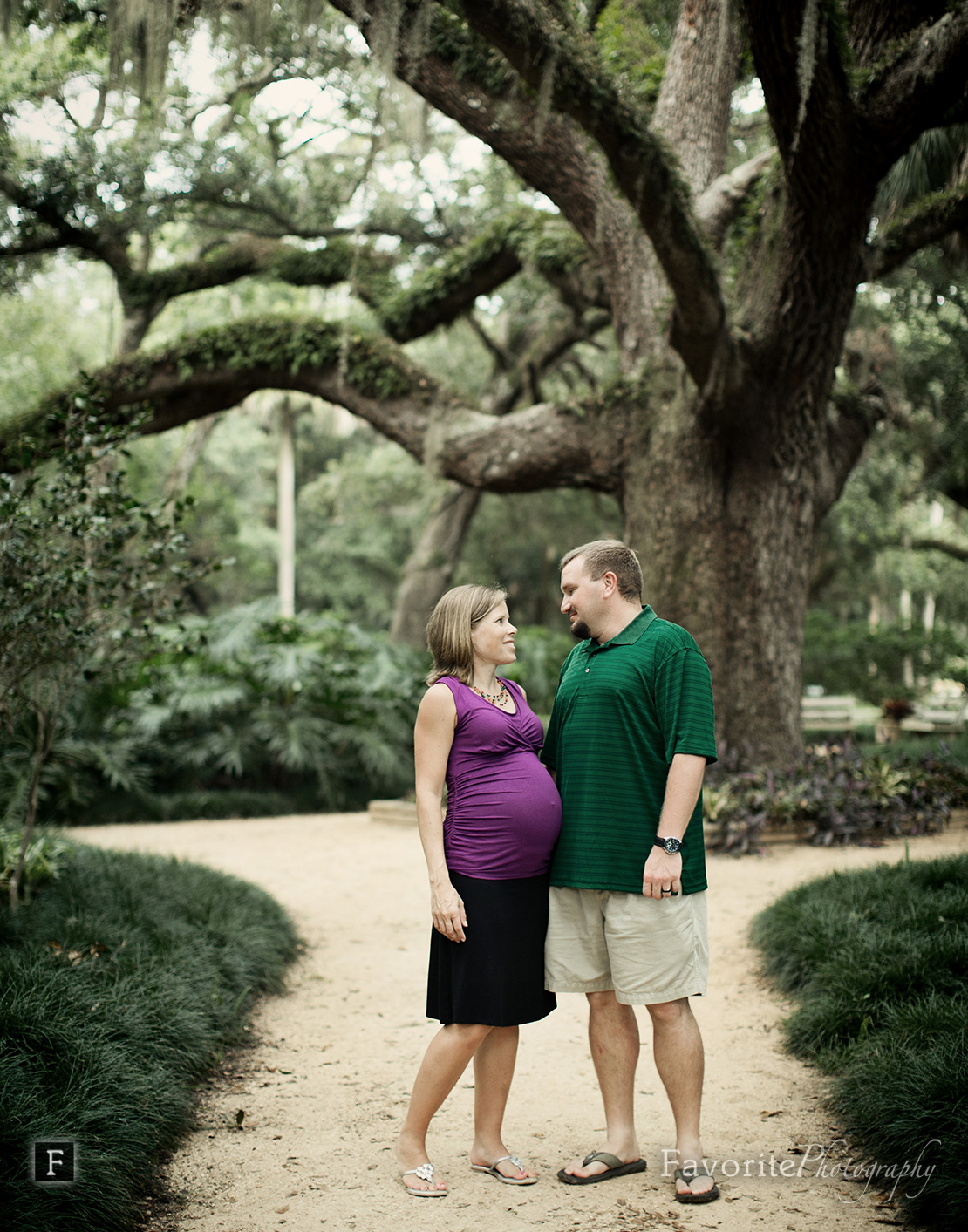 Maternity Pictures | Beautiful Outdoor Session
Tracy and Dan's maternity session last summer was shot at the lovely Washington Oaks gardens and beach in Palm Coast. Tracy looked fantastic in the jewel purple and the rich greens were a beautiful backdrop for their maternity pictures.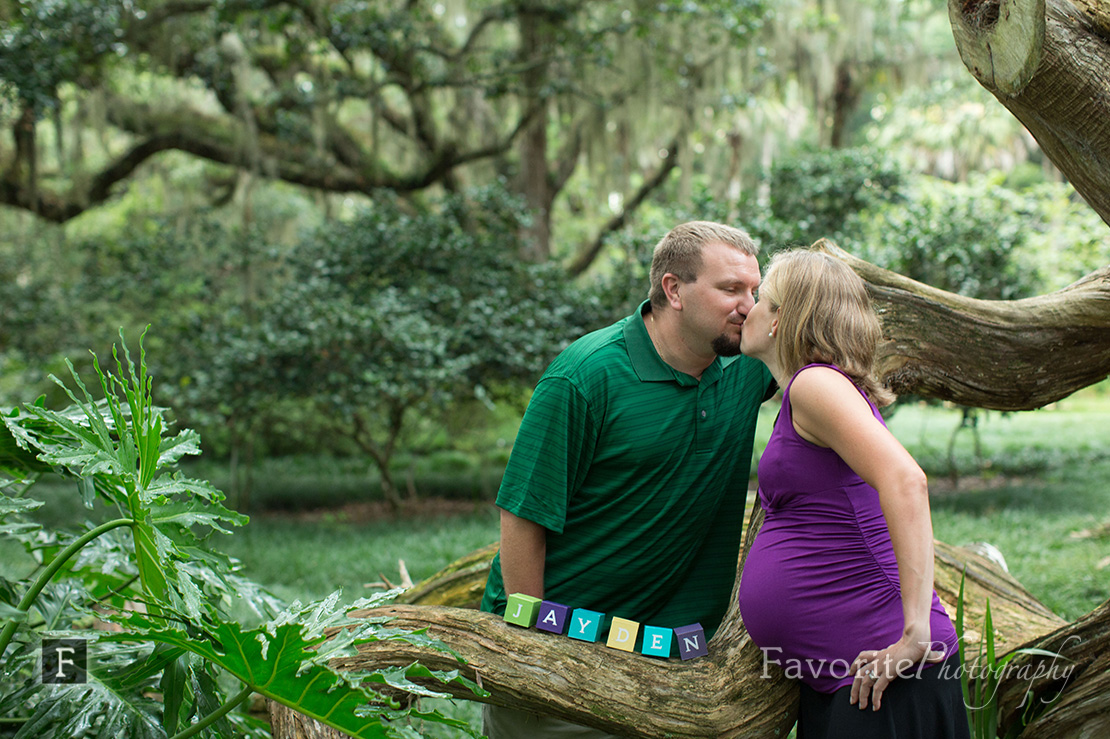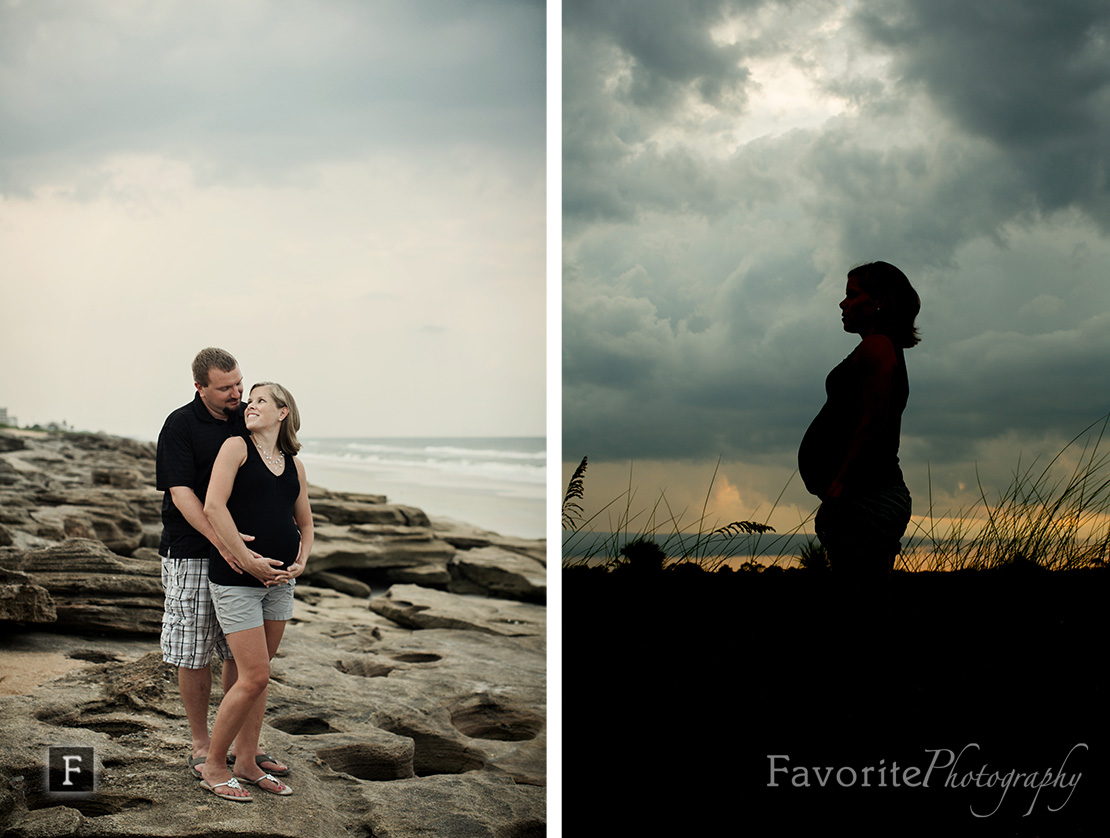 I love these belly bump photos on the beach. Tracy and Dan decided not to find out if their baby was a boy or a girl, so they incorporated both a pink and a blue ribbon. Though they did not know the gender of the baby, they had picked out the baby's name, Jayden, and made adorable alphabet blocks in the color scheme of the nursery.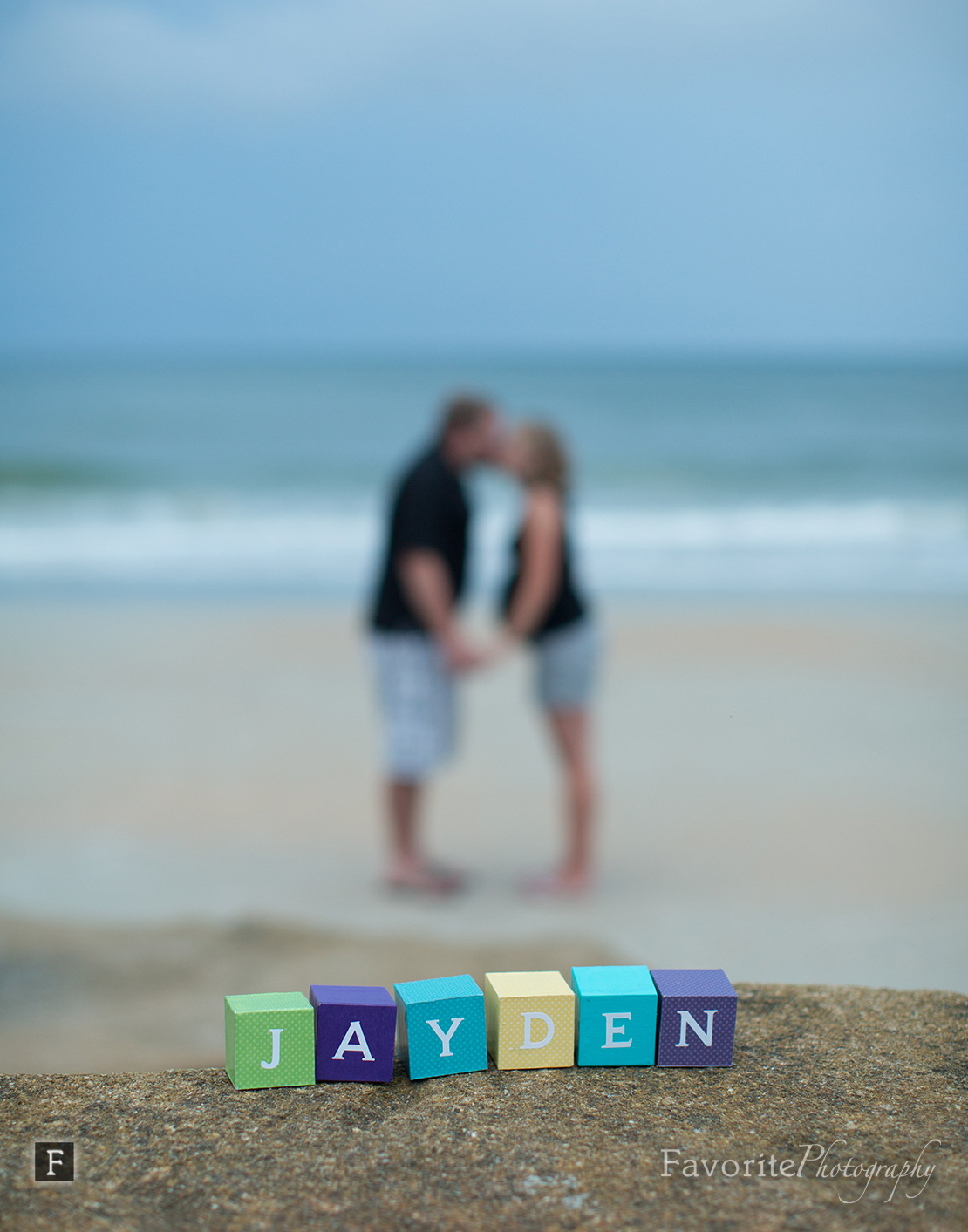 Newborn Baby Pictures | Favorite Studios Photo Session
Drum roll… it's a GIRL! Welcome baby Jayden. She was absolutely perfect and had a gorgeous head of hair for her newborn photo session.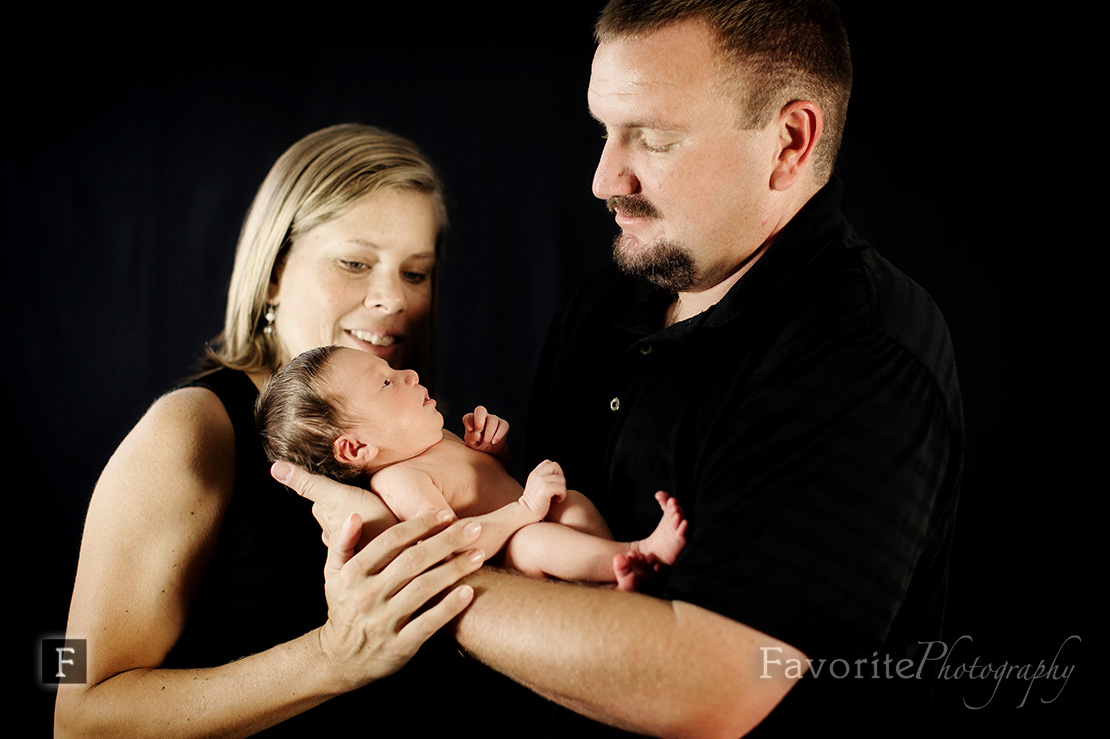 Their wedding rings around those cute little baby feet is classic! I also adore the Dr. Seuss props and custom chair with Jayden's name on it that they brought for the photo shoot. They really add a custom, personalized element to their baby pictures.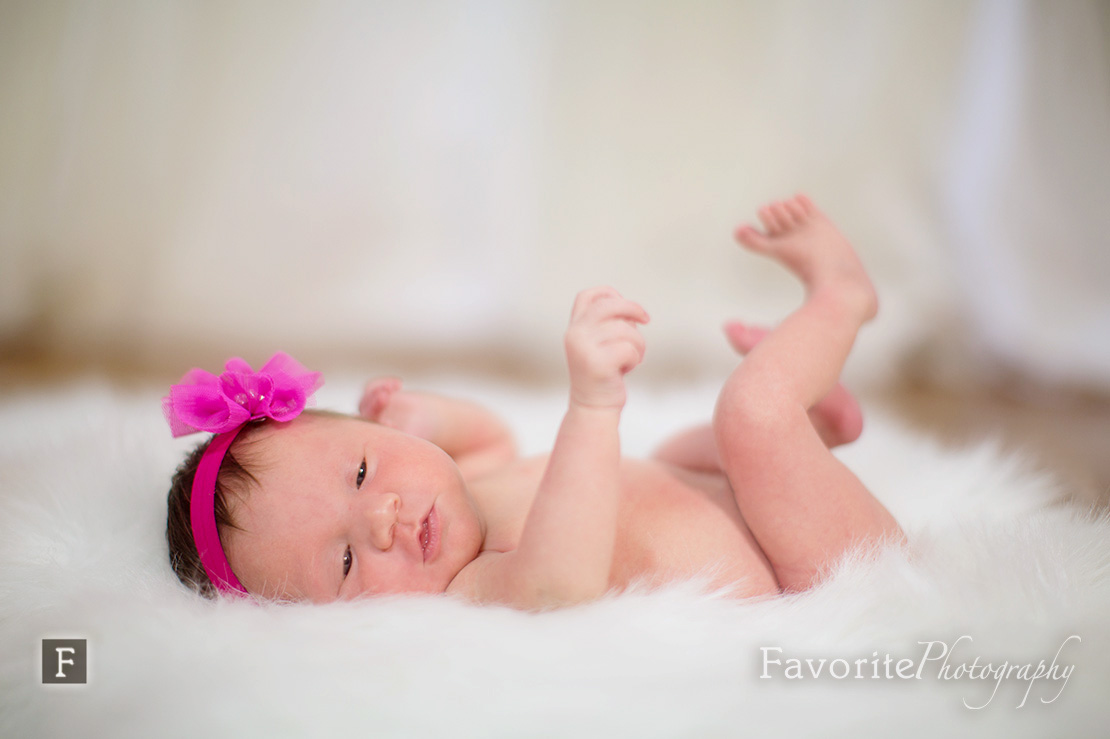 6 Month Old Baby Pictures | Mandarin Park Outdoor Location Shoot
Wow, babies grow up so fast! By winter, Jayden was six months old and starting to sit up all on her own. We had a grand time exploring a nearby park for her 6-month photo session.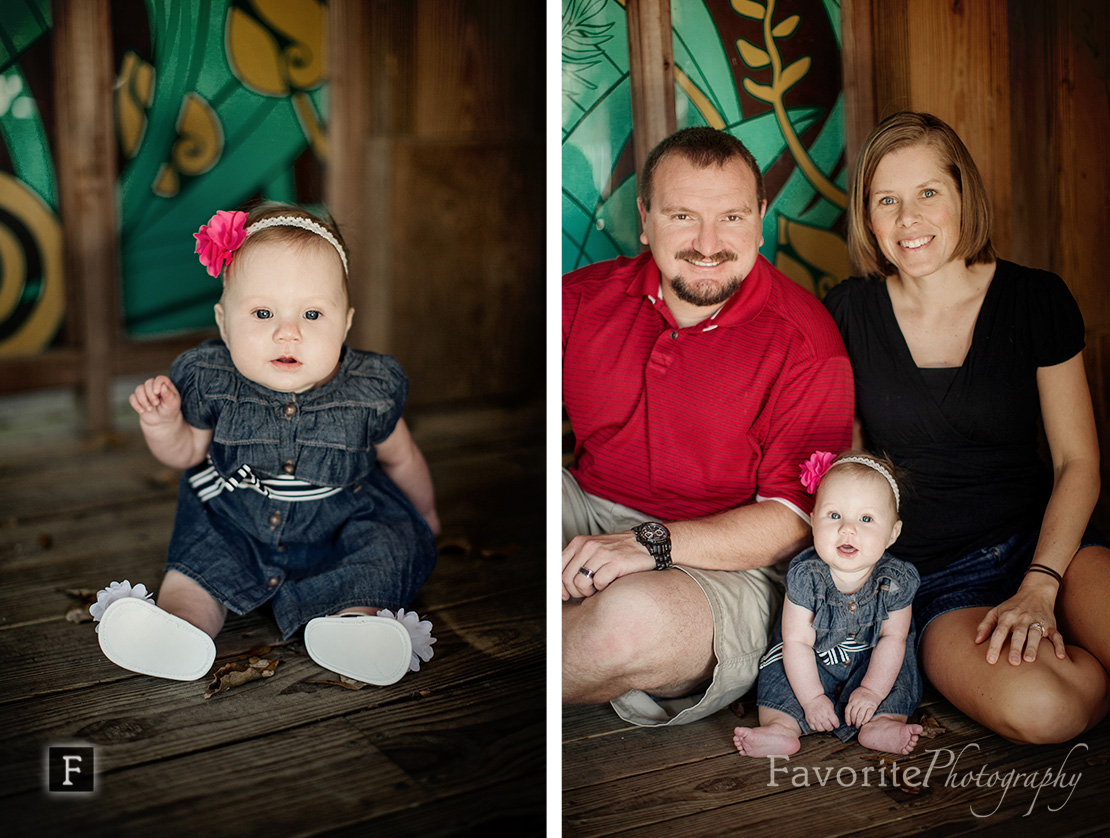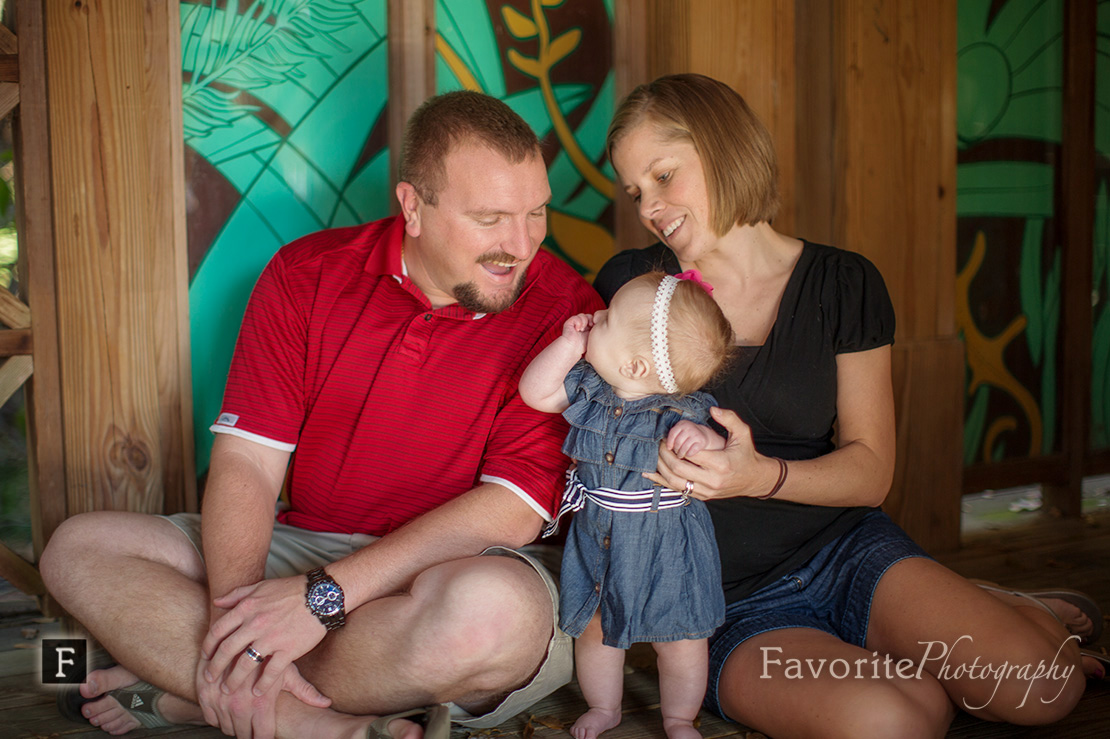 This adorable baby girl just loved watching the bubbles float by and playing with her mommy and daddy.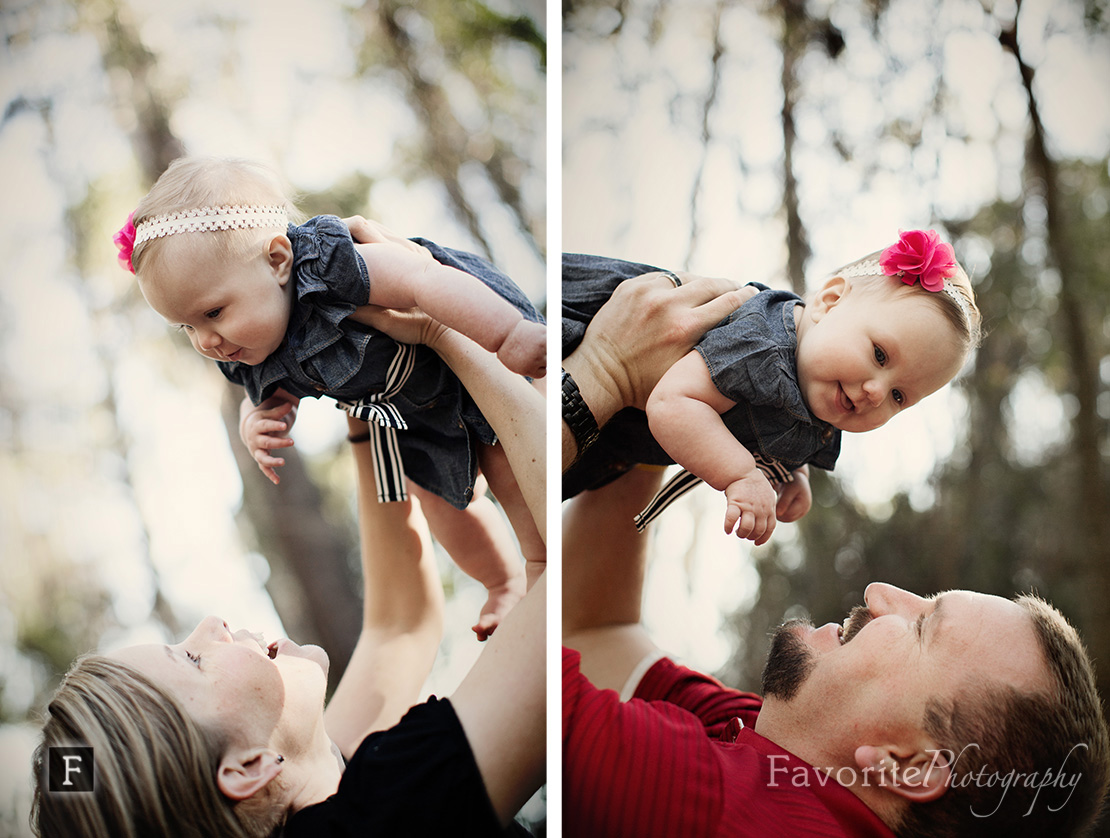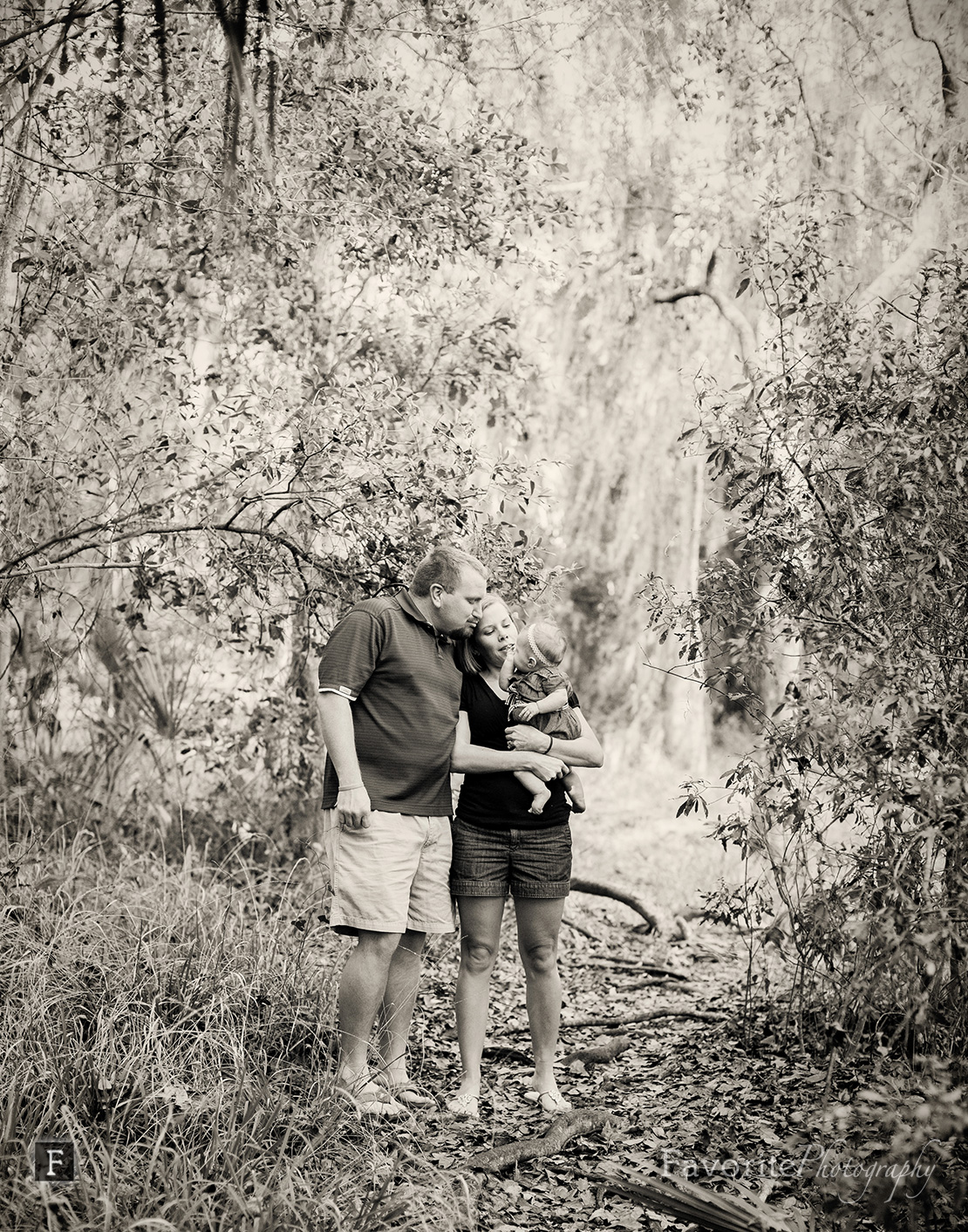 Tracy and Dan are loving parenthood! We live for capturing these precious, growing-up moments for their family to cherish and look back on years from now.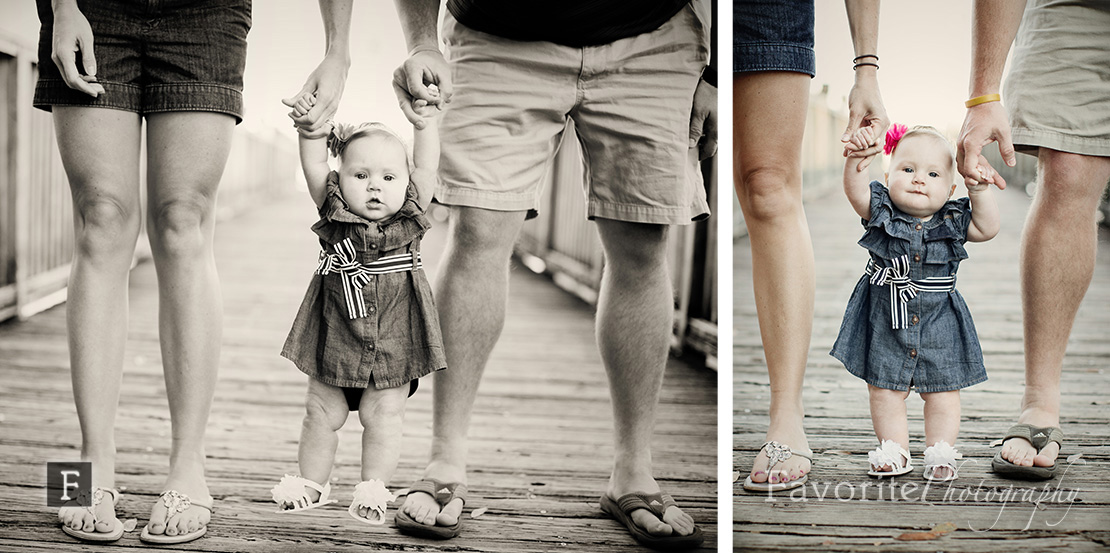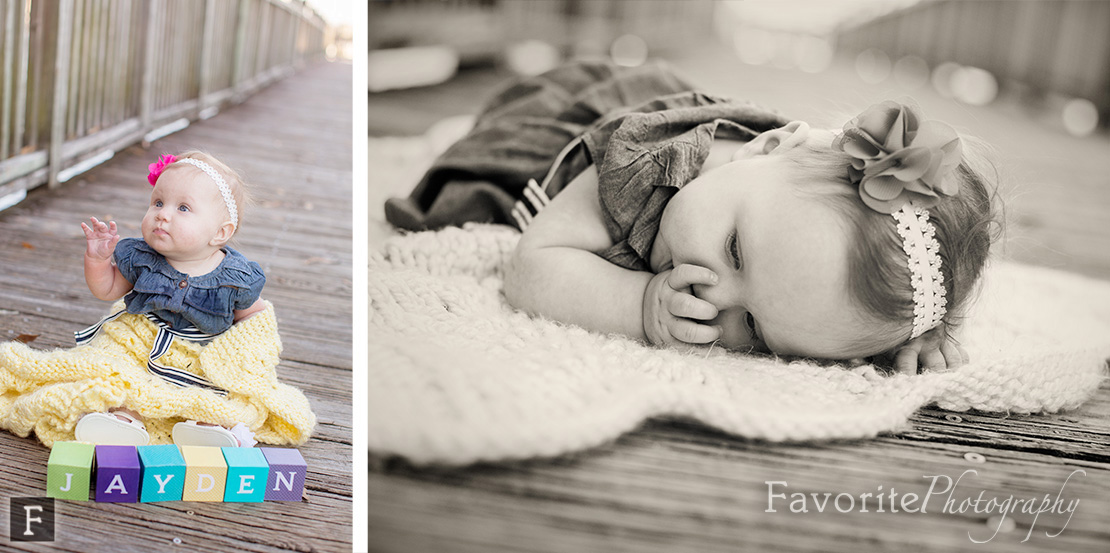 1 Year Old Baby Photos | Studio Session
I can hardly believe a year has passed! We recently brought Jayden back to the studio for her one year photo session. Check out their tradition of taking a photo with a photo in a frame, that all started on their wedding day.

All dressed up and ready for fun. During her 1-year photo shoot, she liked rocking in our rocking chair, playing with her balloons and messing around with the tulle and her pretty beaded necklace. The jumbo flower hair piece is so adorable. She is going to be running around driving all the boys crazy before we know it.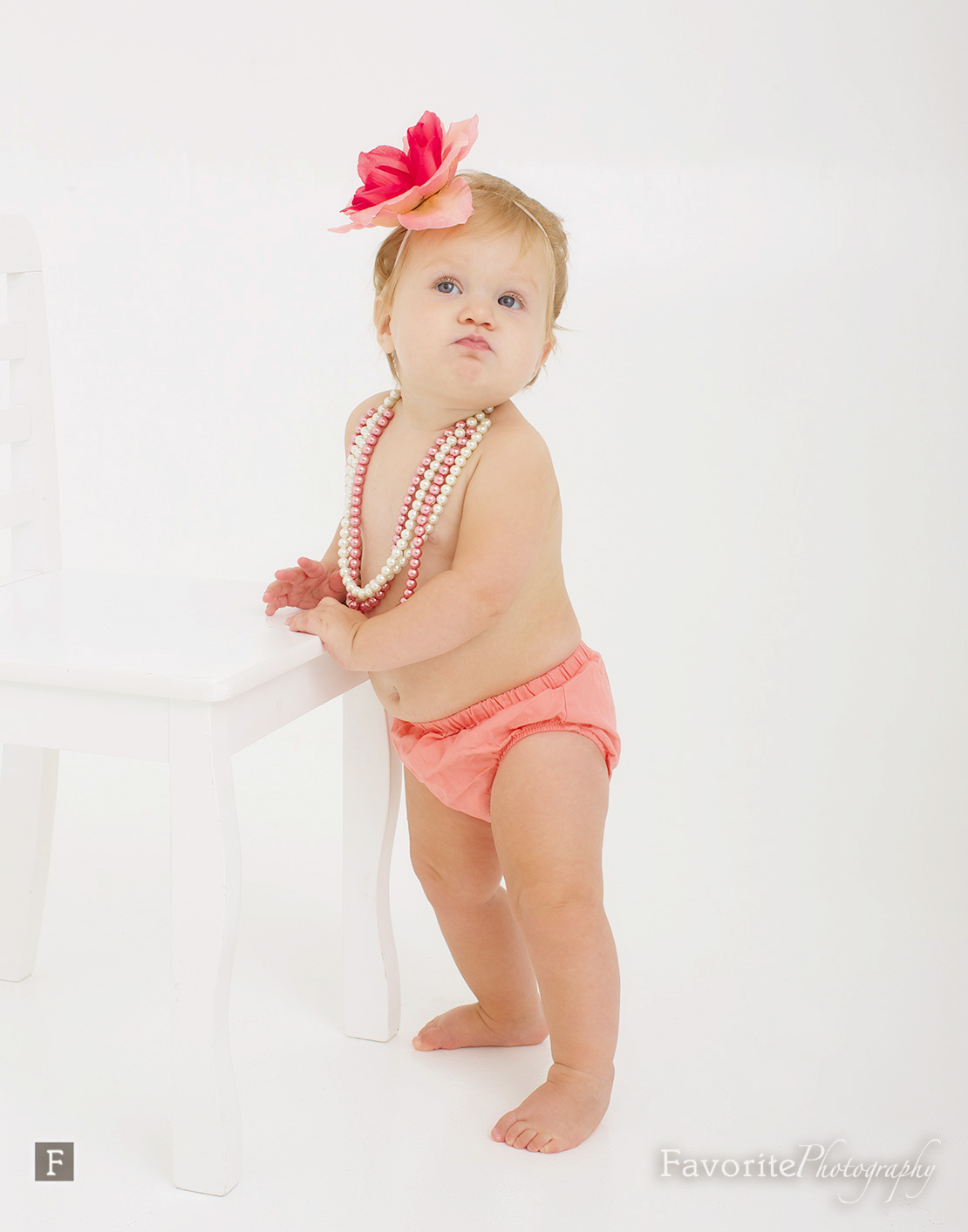 ©Favorite Studios, Inc. | Favorite Family First Year Photos + Video | Jerry and Karen Favorite Reviews
Save
Save
If you are thinking about a scheduling your wedding during the holiday season, take a look at the Bartel/Shobe wedding here! Brad and Autumn are an amazing couple from Michigan. They planned their destination wedding in Saint Augustine and the Florida weather sure beat the cold northern winter.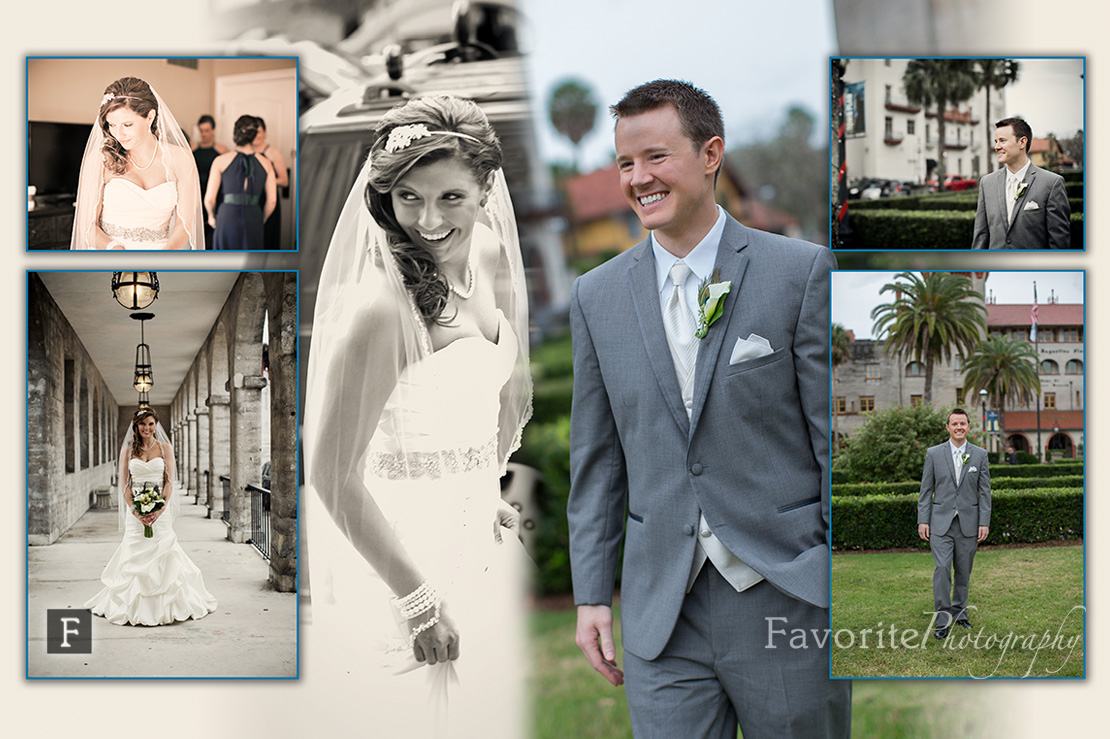 The Casa Monica Hotel was the perfect spot for the bride and her bridal party to get ready and conveniently located in walking distance to the glorious Cathedral Basilica of Saint Augustine.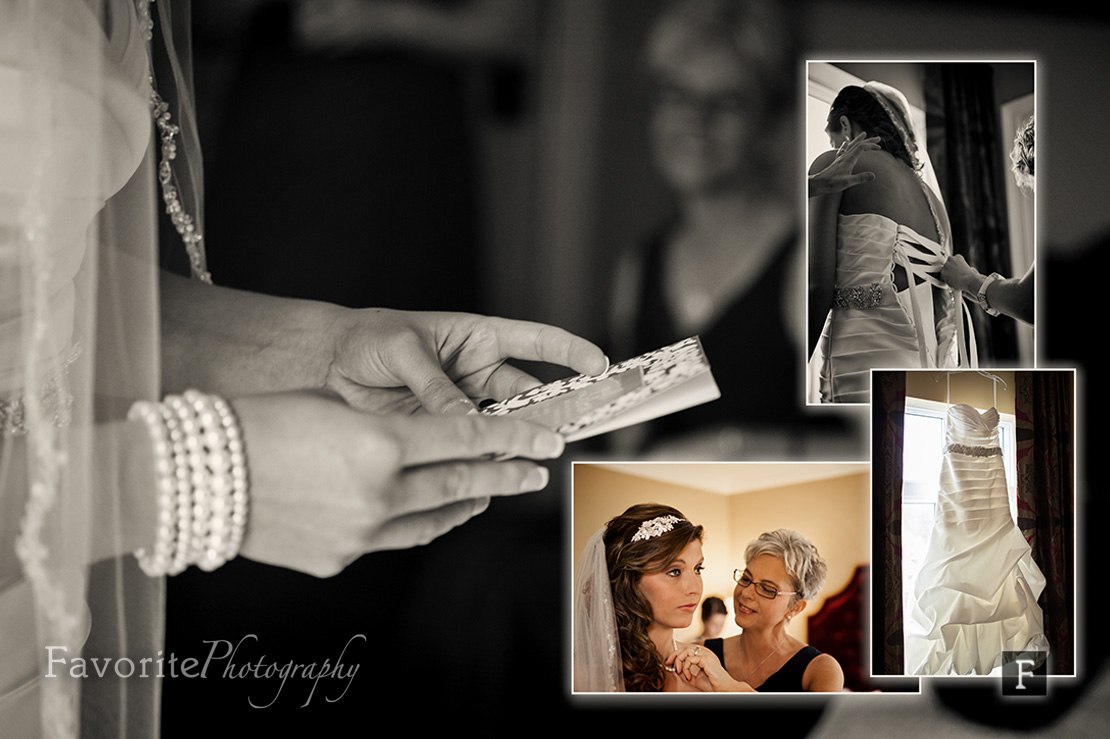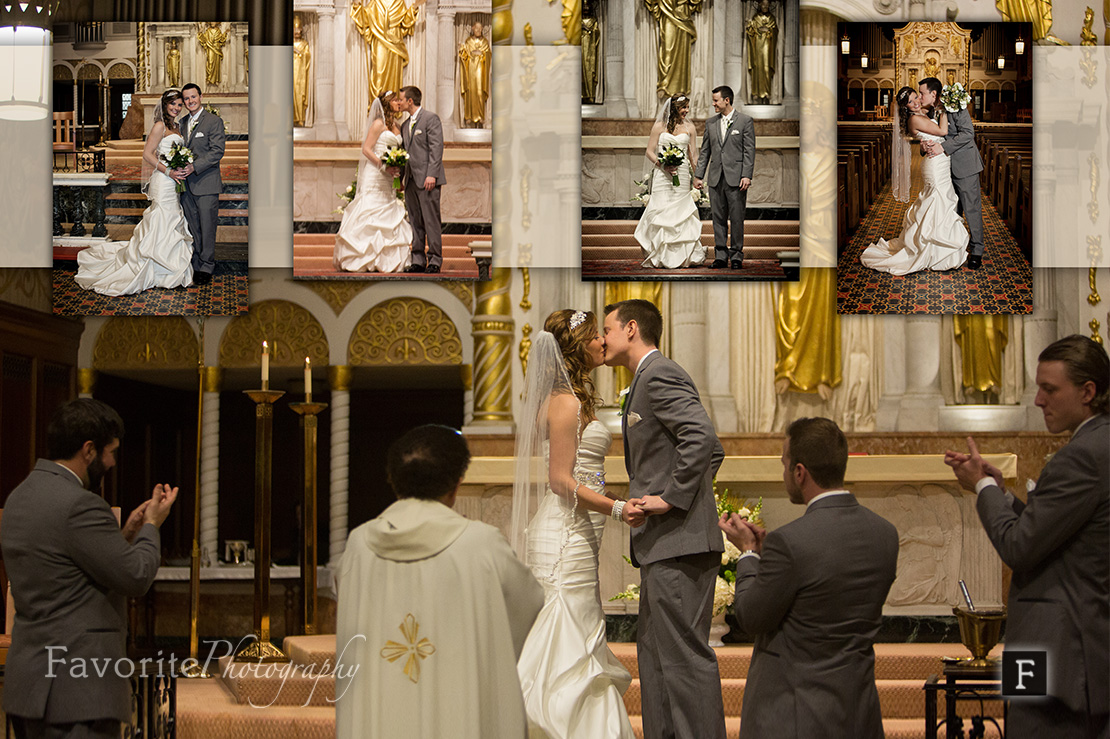 They had a beautiful wedding ceremony service at the Cathedral Basilica, rich with history and full of family, friends and God's love. What a wonderful start to their celebration of marriage.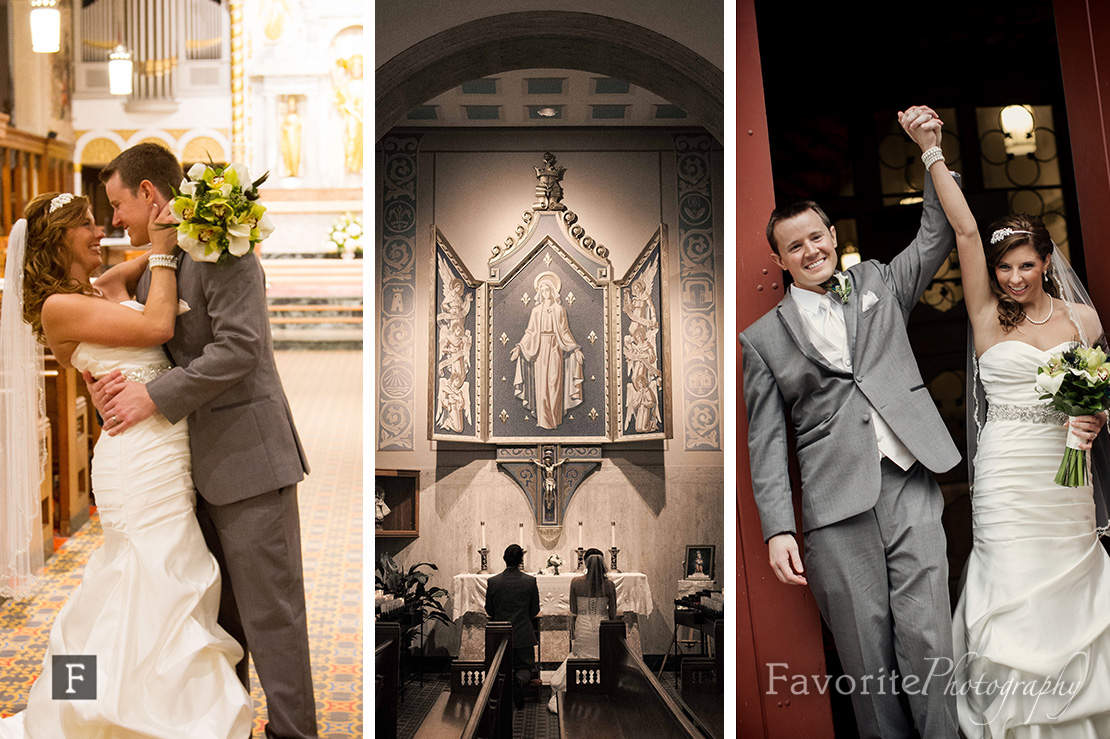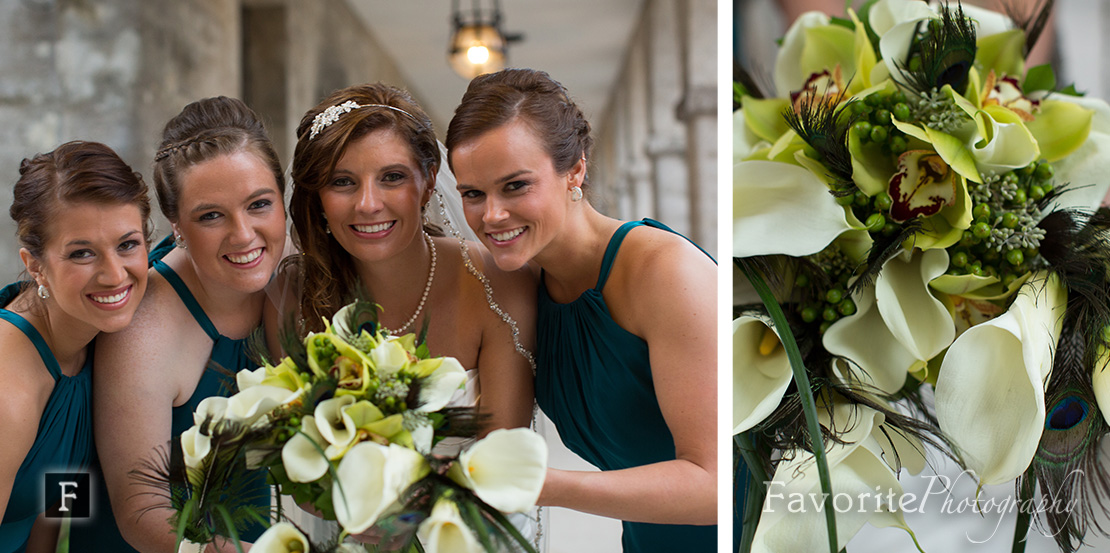 The Lightner Museum provided a picturesque backdrop for Brad and Autumn's wedding party and family formal photos. They were such a fun group to photograph, and even the rain that came didn't dampen spirits.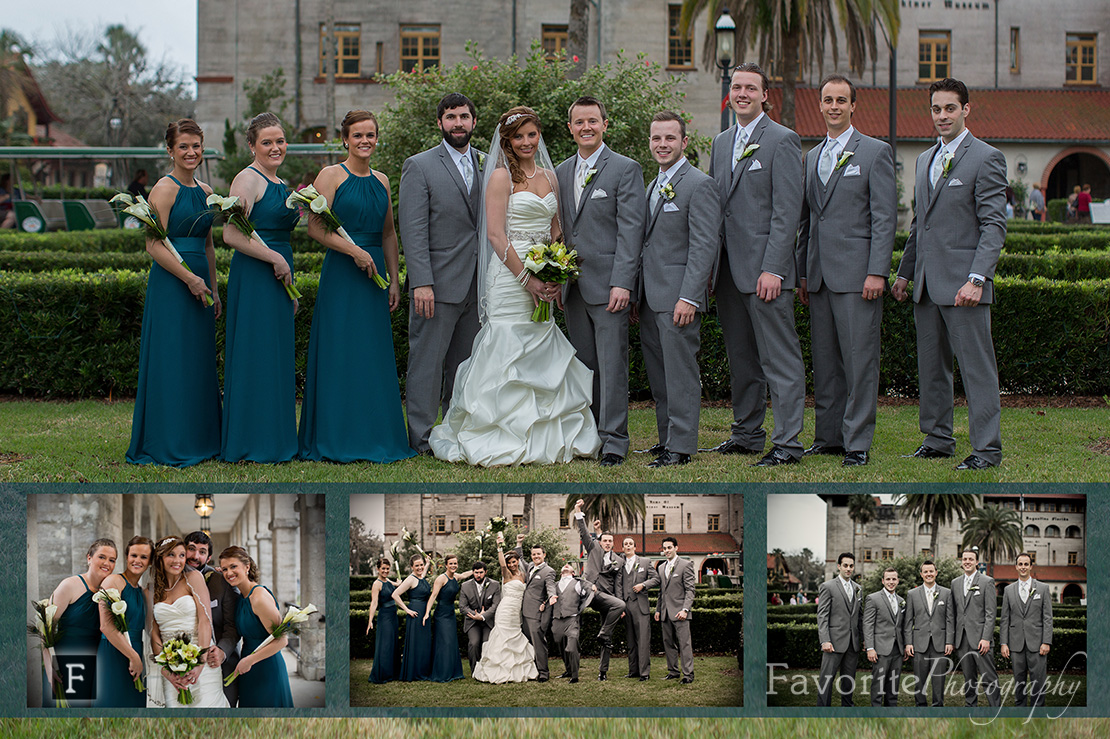 I love this shot on the left of their rings on a Christmas ornament! The Casa Monica was gorgeously decorated for the holidays and a great compliment to the reception decor of cool teals with peacock feathers, flowers and pretty details.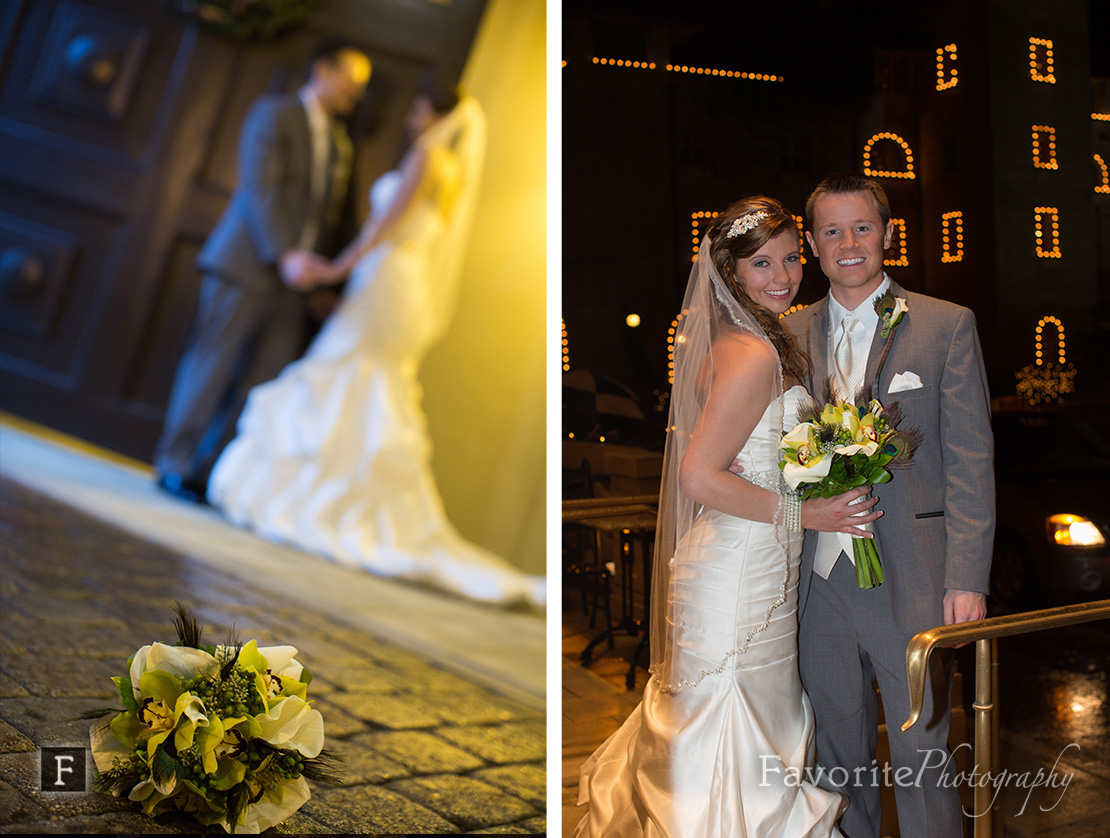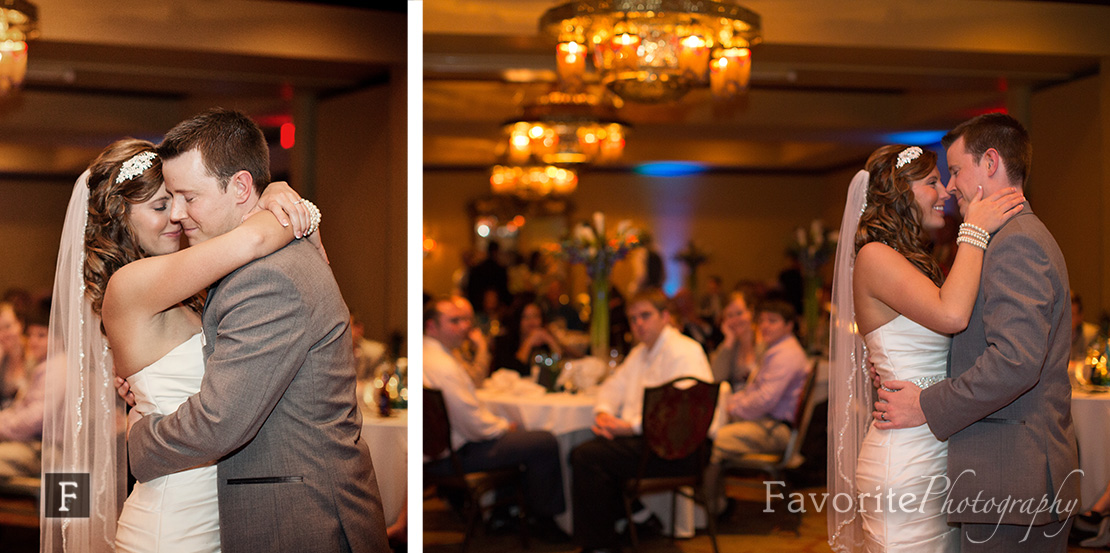 We are very blessed to have been chosen as their wedding photographers and was super excited by Autumn's review she wrote on the Wedding Wire: "I was a destination bride so I had to choose a photographer from afar. Let me tell you how lucky I was to fall into the hands of Karen. Her and the assistant were so easy to work with! We ran a little bit behind at the reception but they even stayed late (mind you this meant they were taking pictures for like 9 hours) to make sure we got our first dance photographed. And of course what really matters is that the pictures are EXCELLENT! We are so pleased with how they turned out. Thanks so much Favorite Photography!"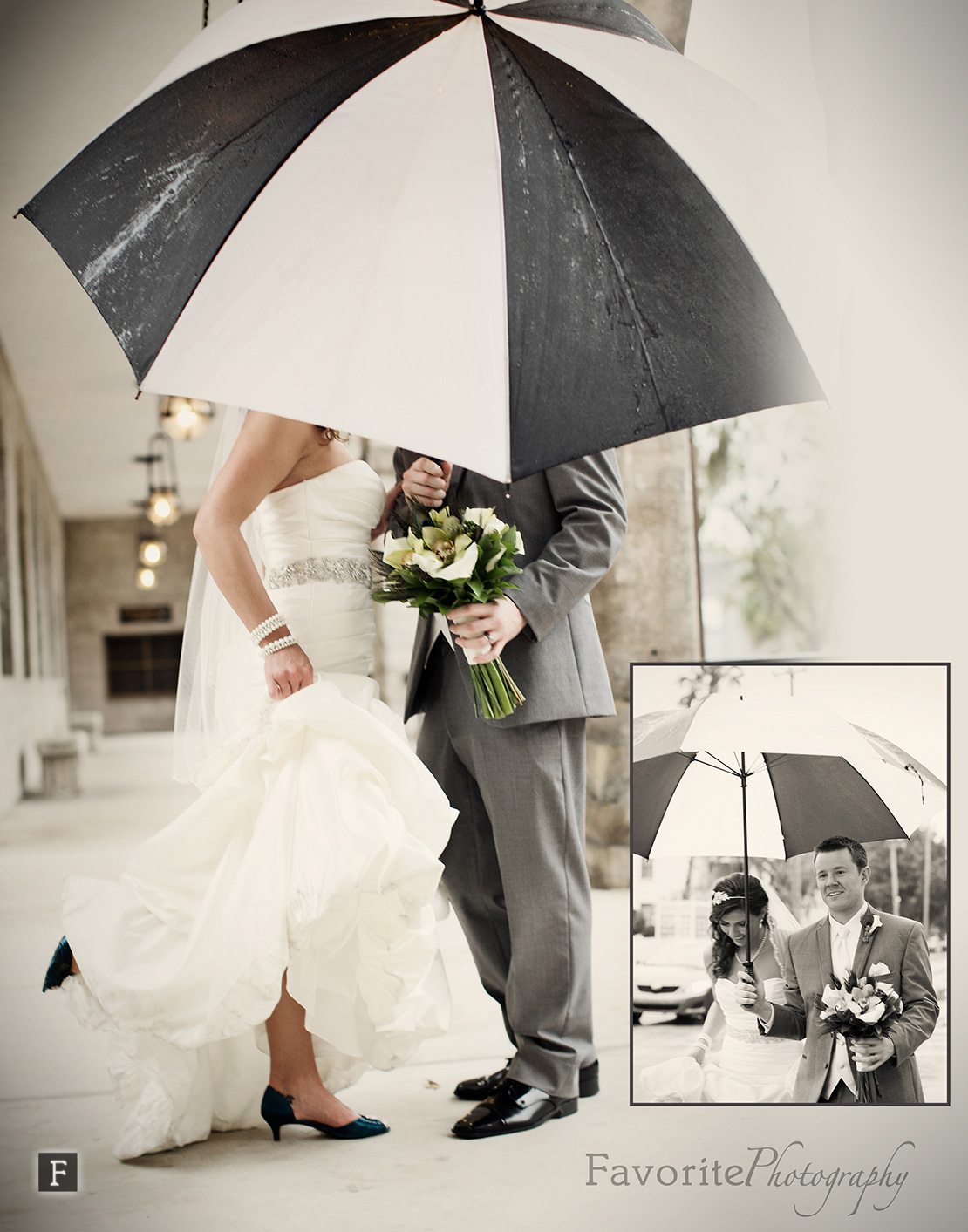 Karen Favorite, Photographer
©Favorite Studios, Inc. | Favorite Photography