Photo Posts of January, 2015
St Augustine Wedding Photography | by Karen and Jerry Favorite | Favorite Studios
Nothing like a great love and a perfect wedding day of happiness with family and friends! Samantha was shared her and Chris's story to go along with some of our favorite pictures from their St Augustine wedding photography at the historic Trinity Episcopal Church ceremony and beautiful White Room reception:
"We are High School sweethearts originally from Long Island, NY. After High School, Sam moved to St. Augustine to go to Flagler College while Chris went to school in New Hampshire. Two years later and after a few visits to the awesome city of St. Augustine, Chris transferred to Flagler to finish up his last two years of school. We graduated in 2011 and both landed teaching jobs. In the Spring of 2013, Chris proposed to Sam in beautiful Old San Juan, Puerto Rico. [click here to view the beginning of their love story with photos from their engagement session]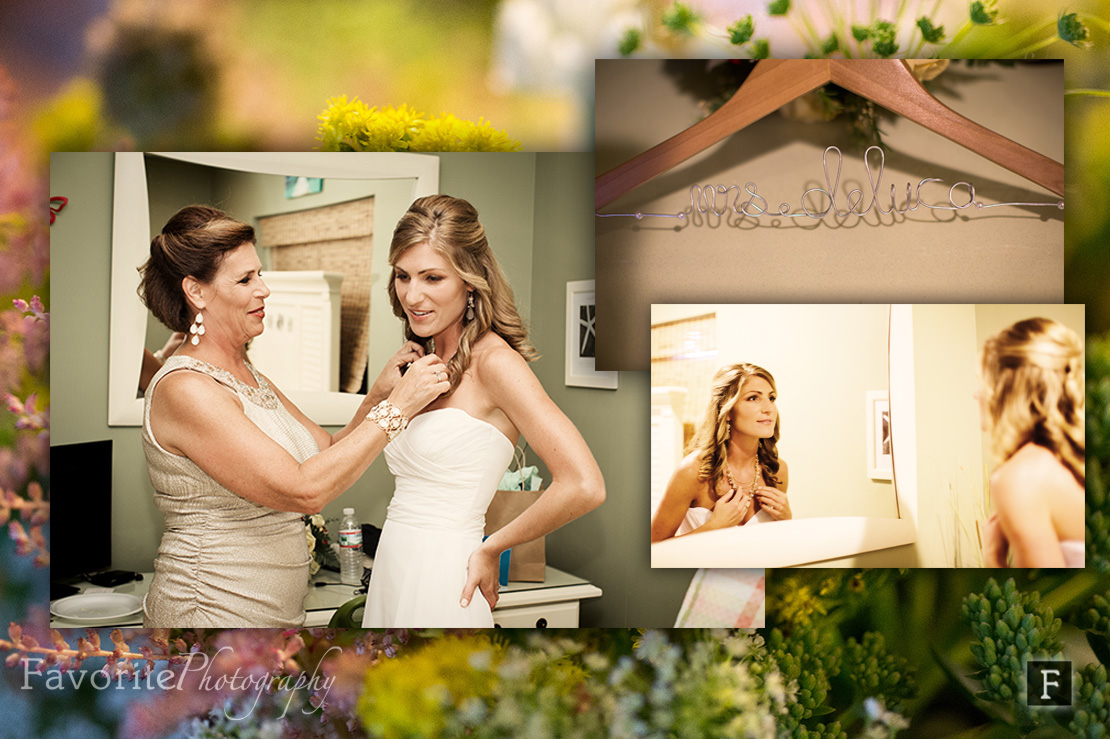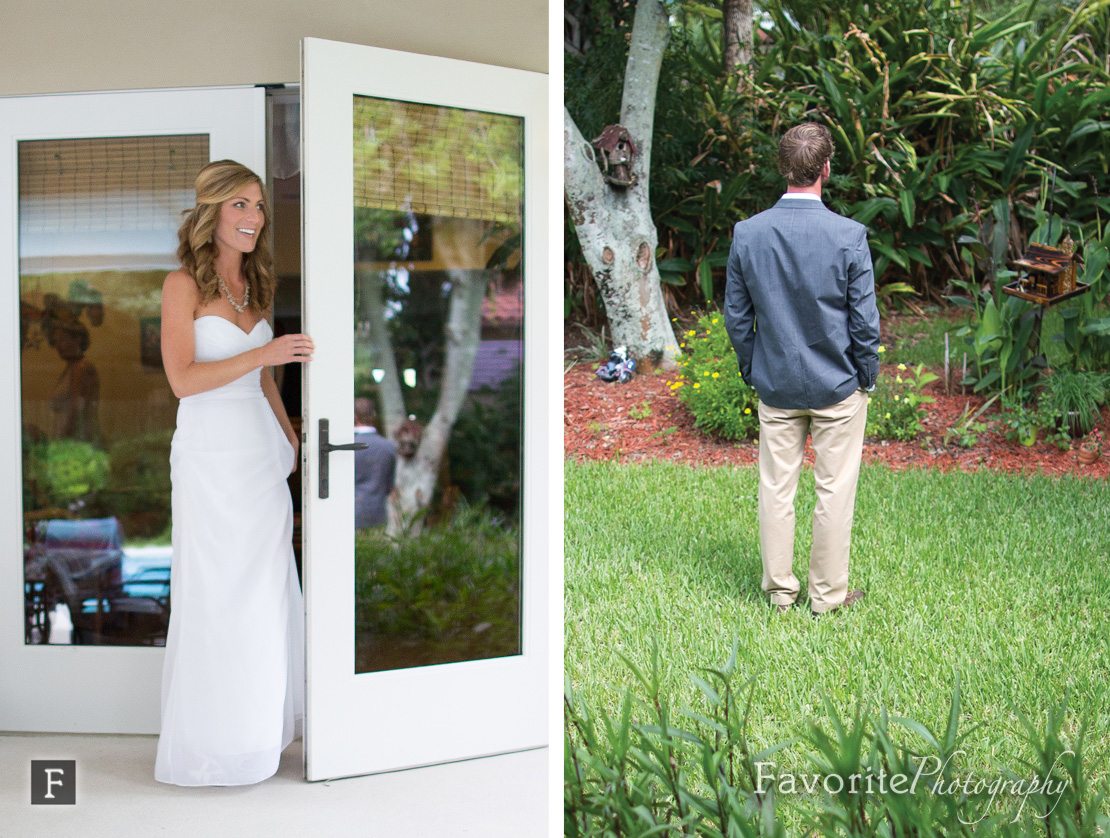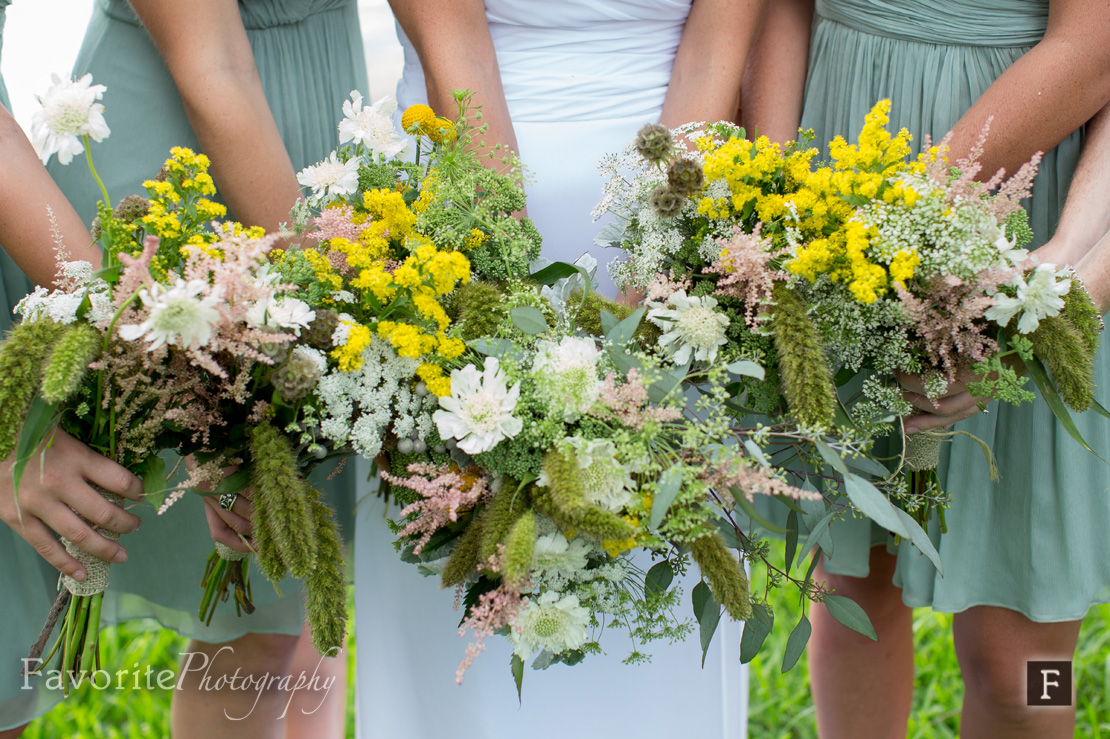 We were both so excited for our wedding, but never wanted anything too elaborate or crazy. Our ceremony was in the historic Trinity Episcopal Church that we love. This church is so quaint and beautiful! For our reception, we had looked at multiple places…originally wanting a backyard beach wedding to keep it fun and simple…but fun and "simple" was the opposite of what having a backyard wedding was turning out to be the more we looked into it!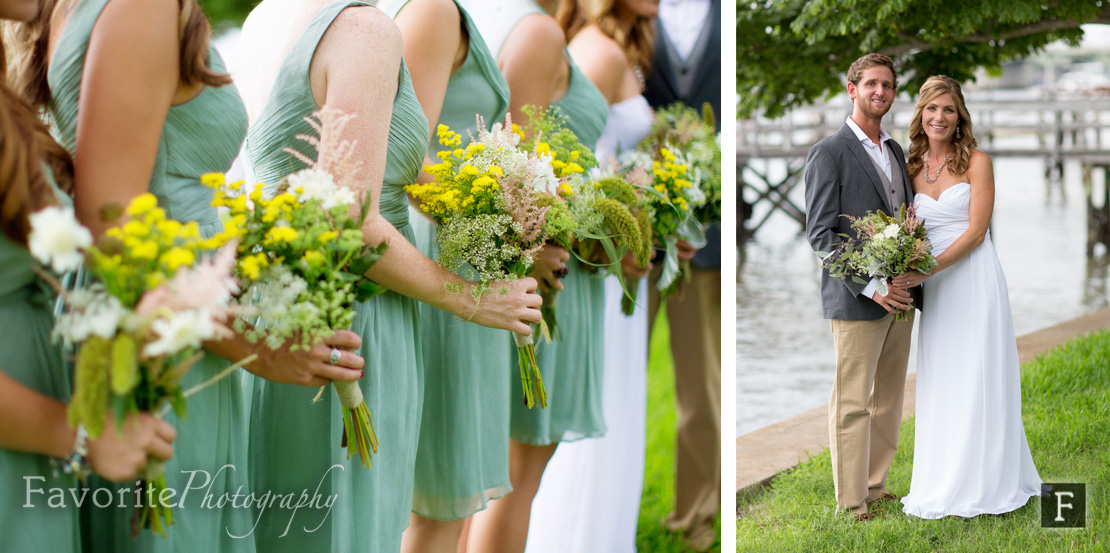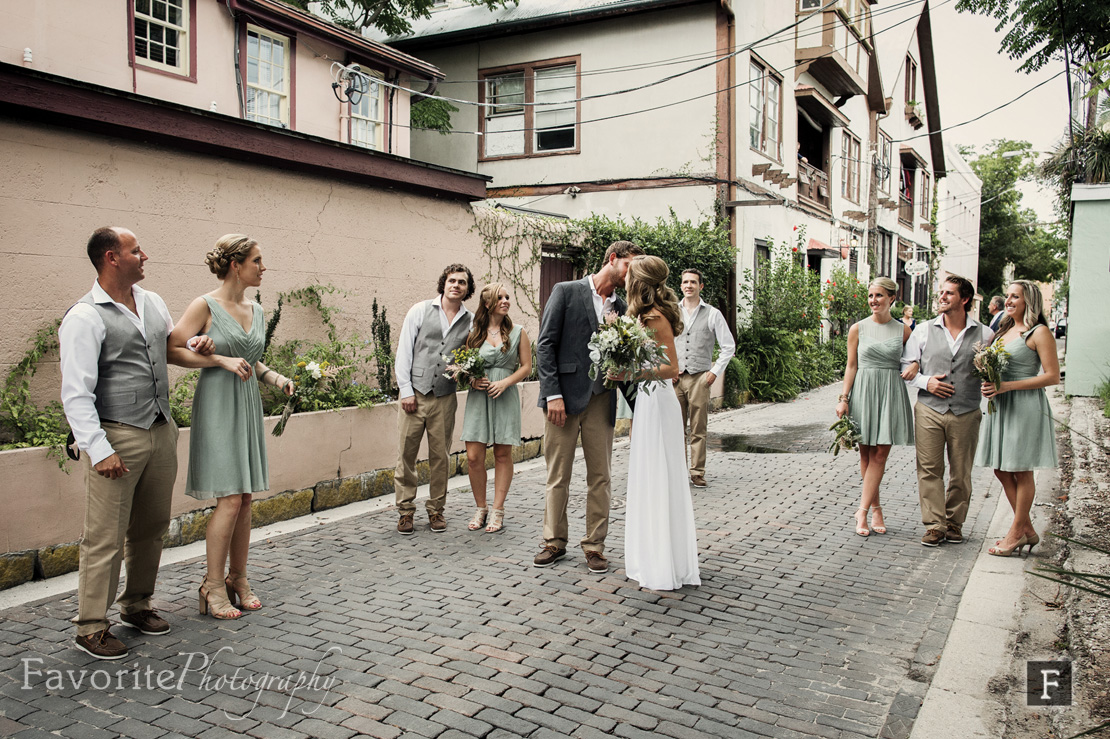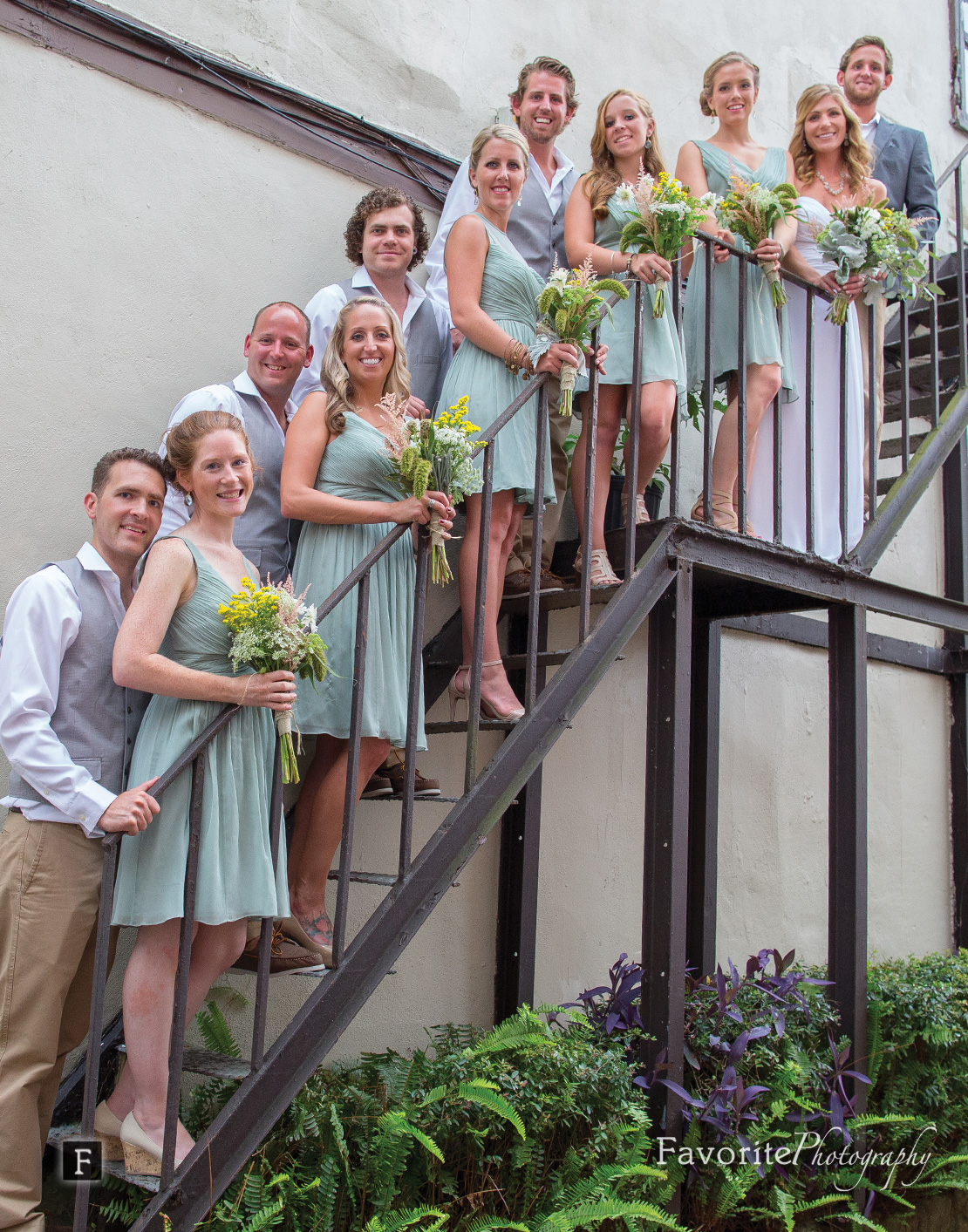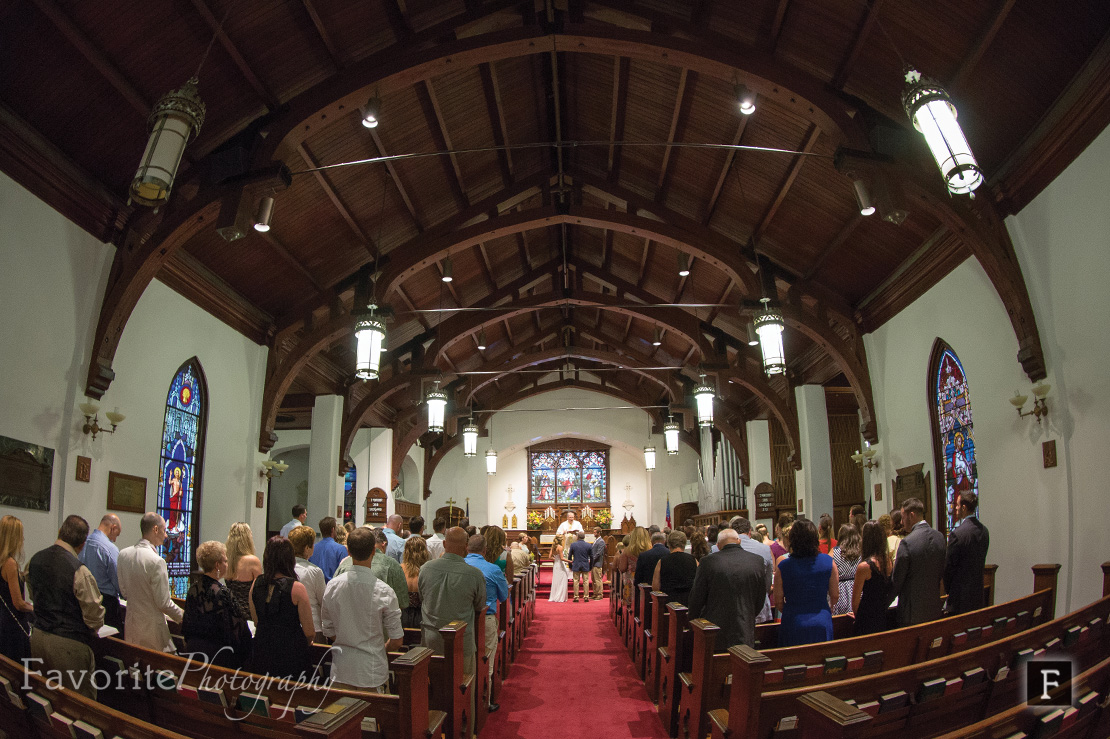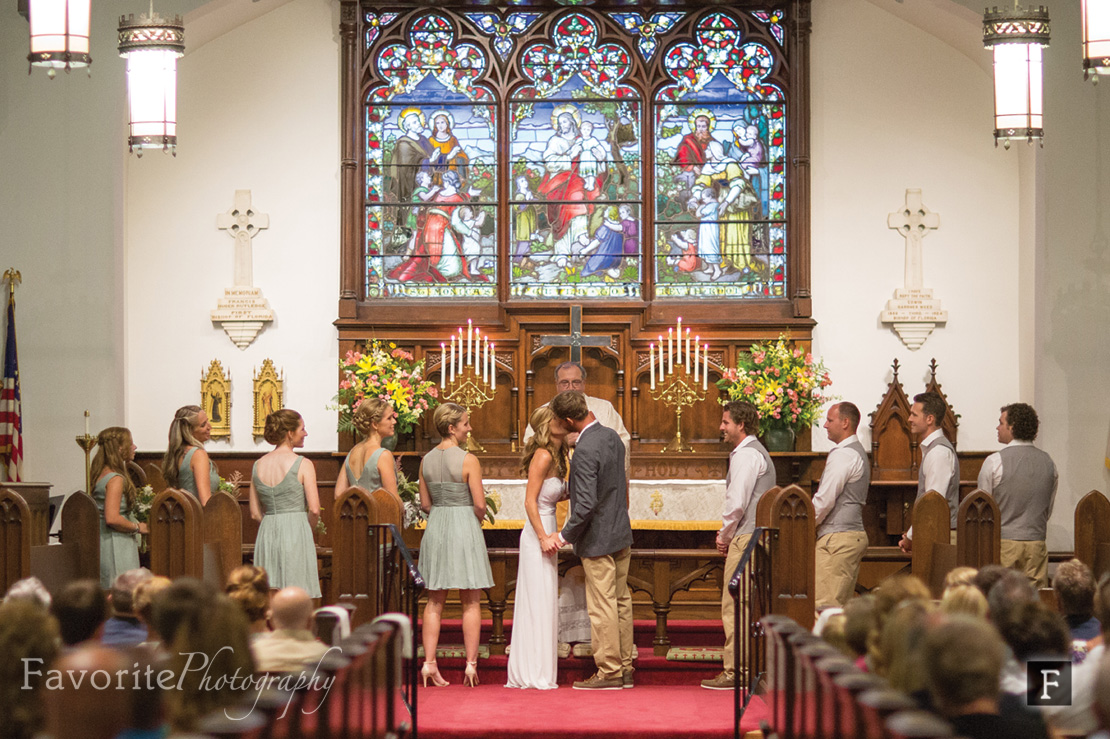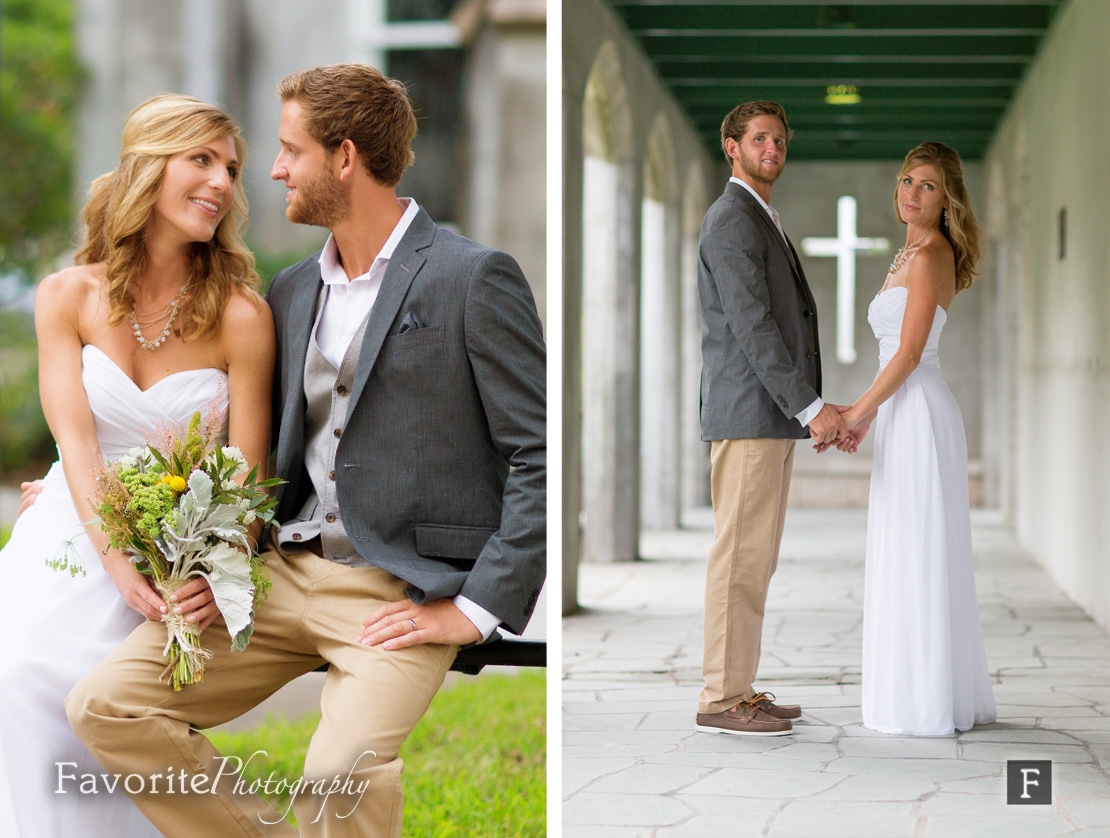 We were so happy with having it at the Loft & Rooftop – we loved the exposed brick walls, wood floors, and of course the balcony overlooking the city that we had grown so much together in! This venue was perfect for our rustic/vintage wedding and the food is incredible to say the least. With over 100 of our guests being from out of state…we were thrilled they were getting to experience beautiful St. A for a few days! Everyone said that planning a wedding was stressful – and yes, at times it was a lot…. but all of the vendors we found made it so simple.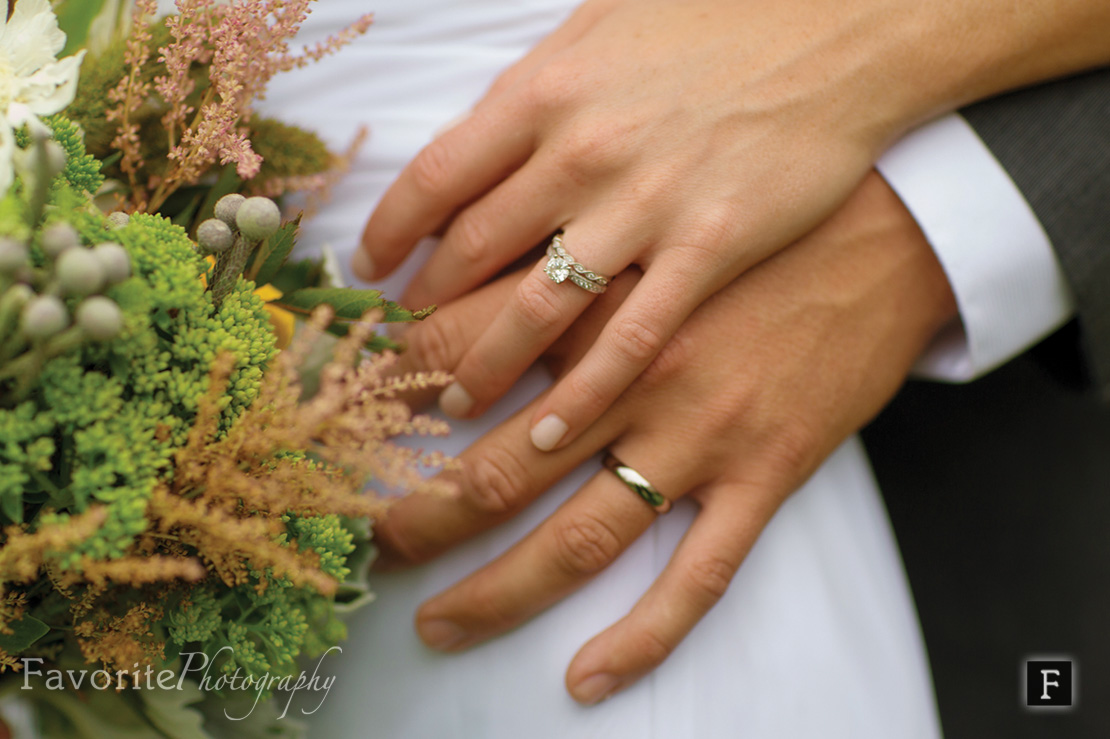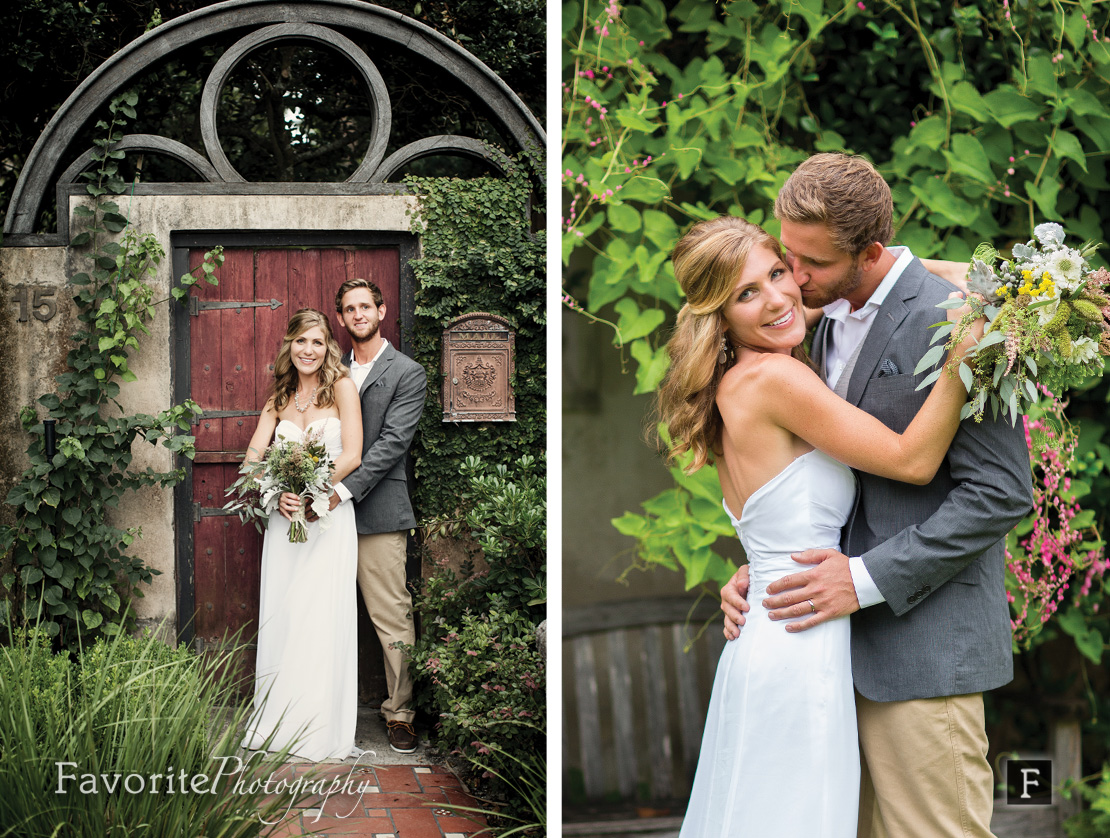 Our photographers, Karen and Jerry Favorite, were more than awesome! They were the first ones we sat down with when trying to find photographers and they seemed so professional, fun and easy-going that it was an easy decision. They know how to capture the best moments without you even knowing they are really there. They took a perfect mix of fun, candid shots, yet still were able to get all of the beautiful family/friends pictures we wanted. They also got so many shots of the "details" of our wedding! They are so fun and creative with the shots that they take. When creating our album we had to add extra pages because there were too many pictures we loved!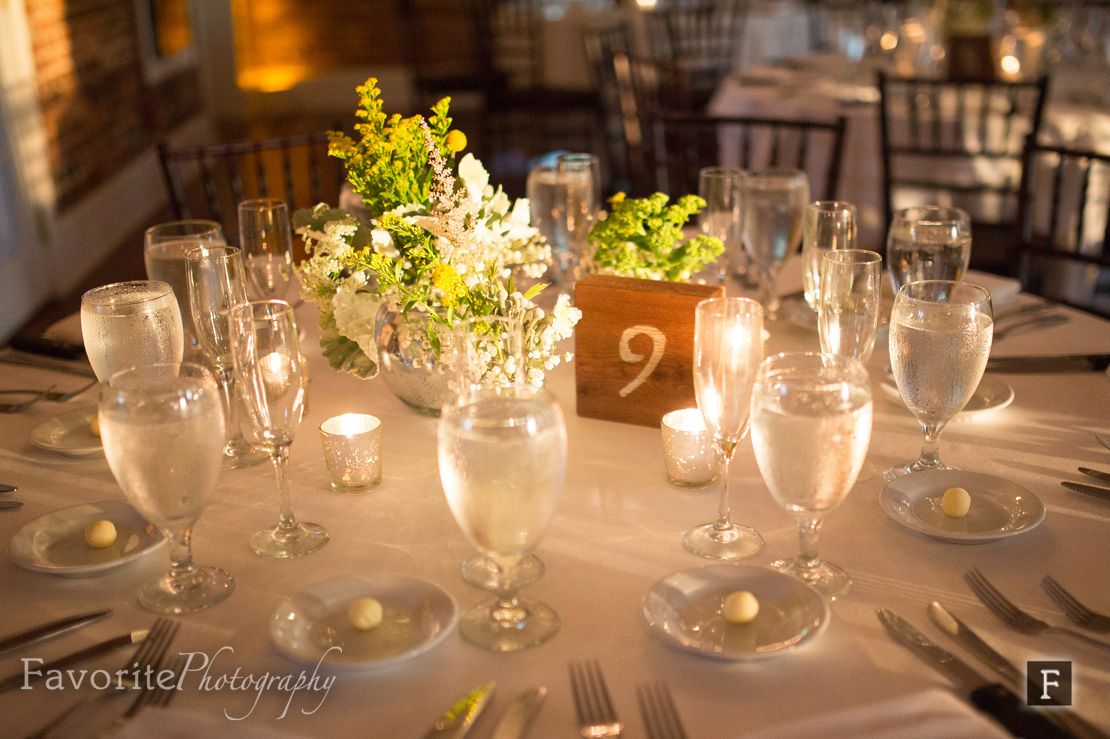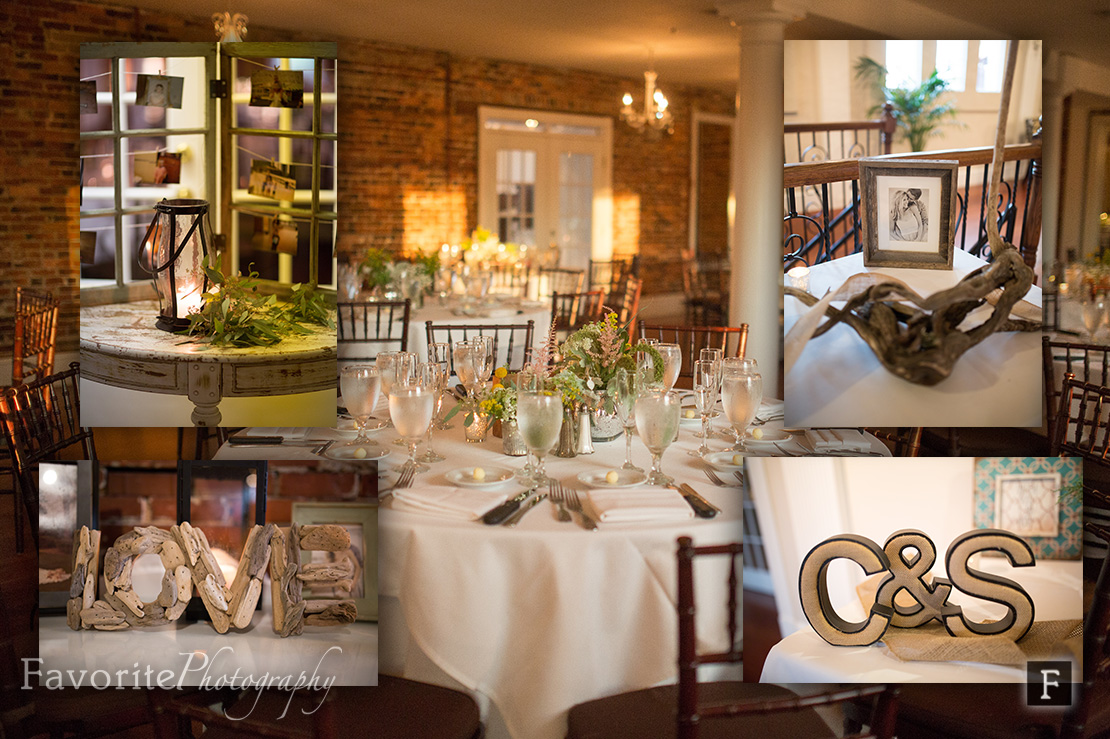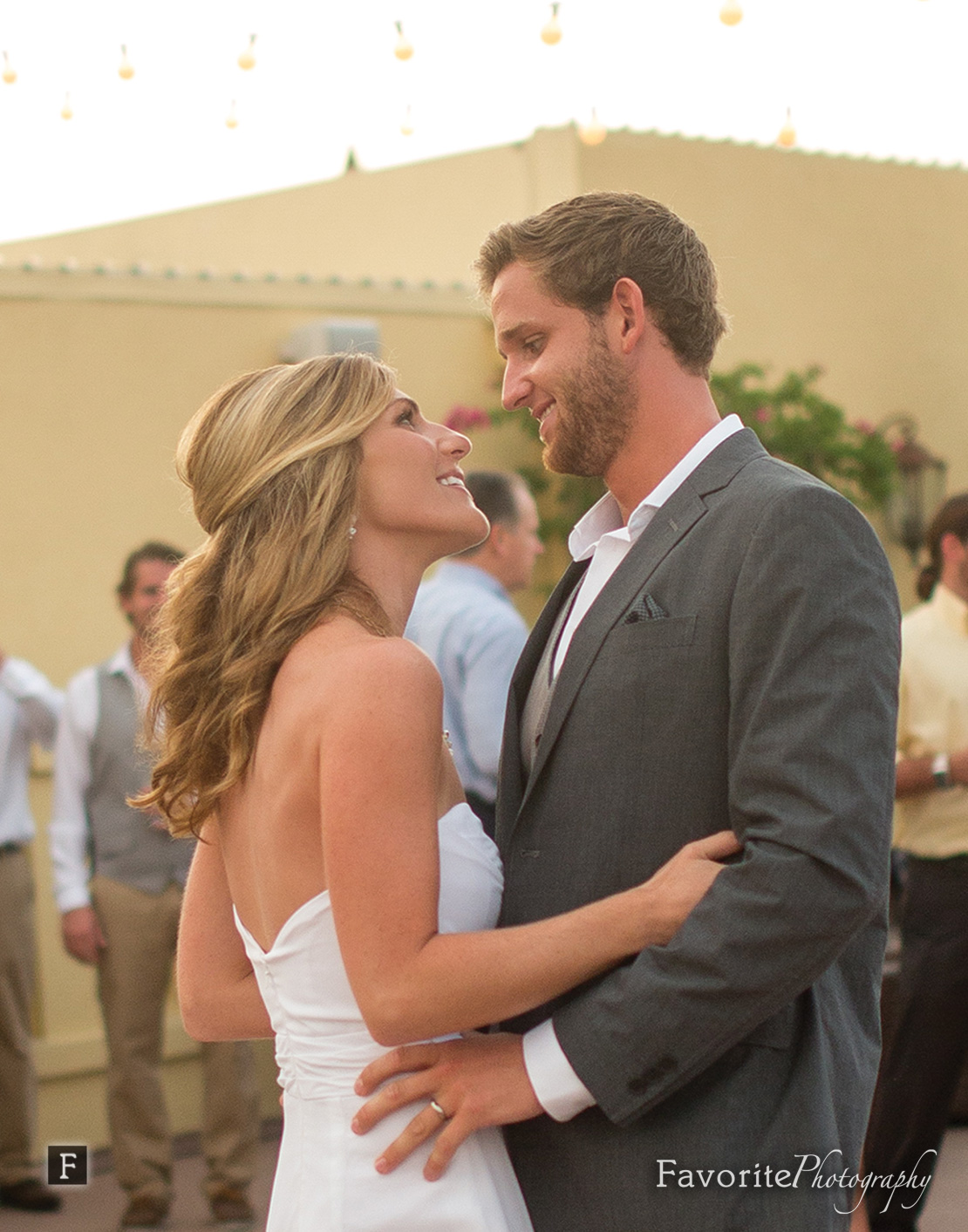 Our other vendors far exceeded what we had in mind as well. 57 Treasury did a beautiful job with our "wildflower" bouquets and centerpieces. They also were kind enough to let us borrow some of their unique pieces from their studio – pieces of driftwood, vintage votives for the tables, wine barrels, and so much more! They were a lot of fun to work with and added so much beauty to the overall night!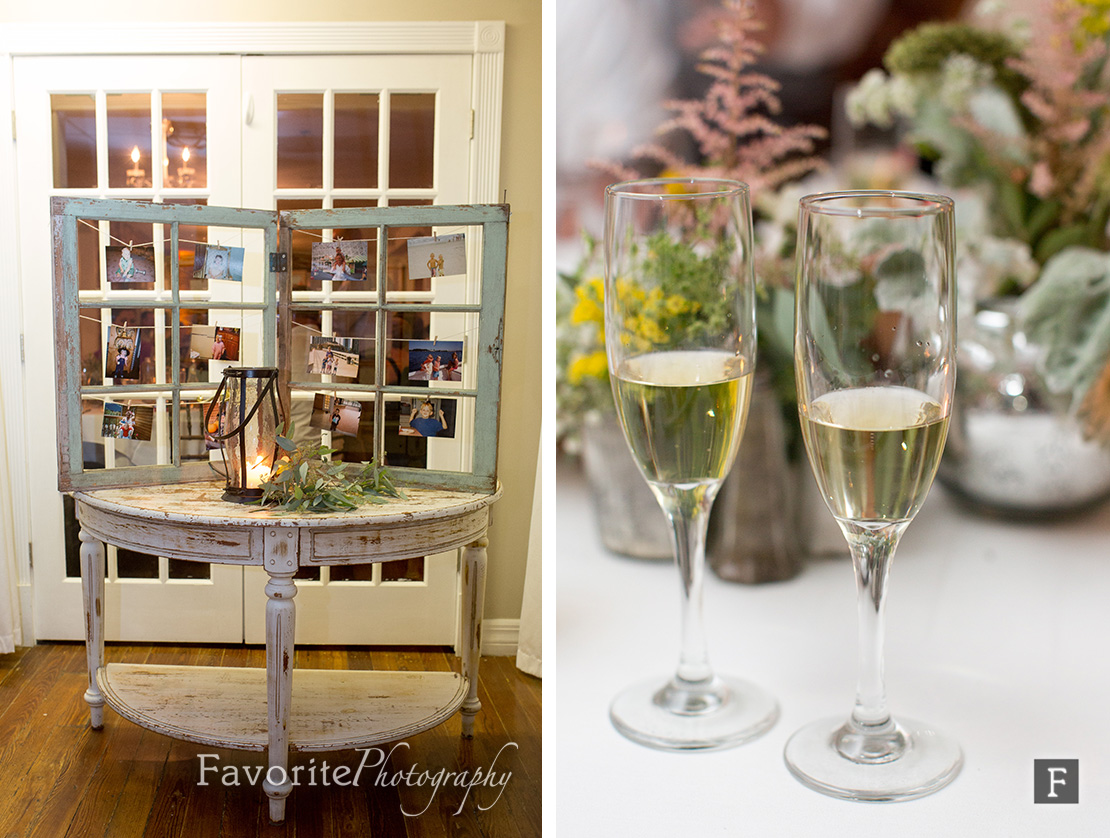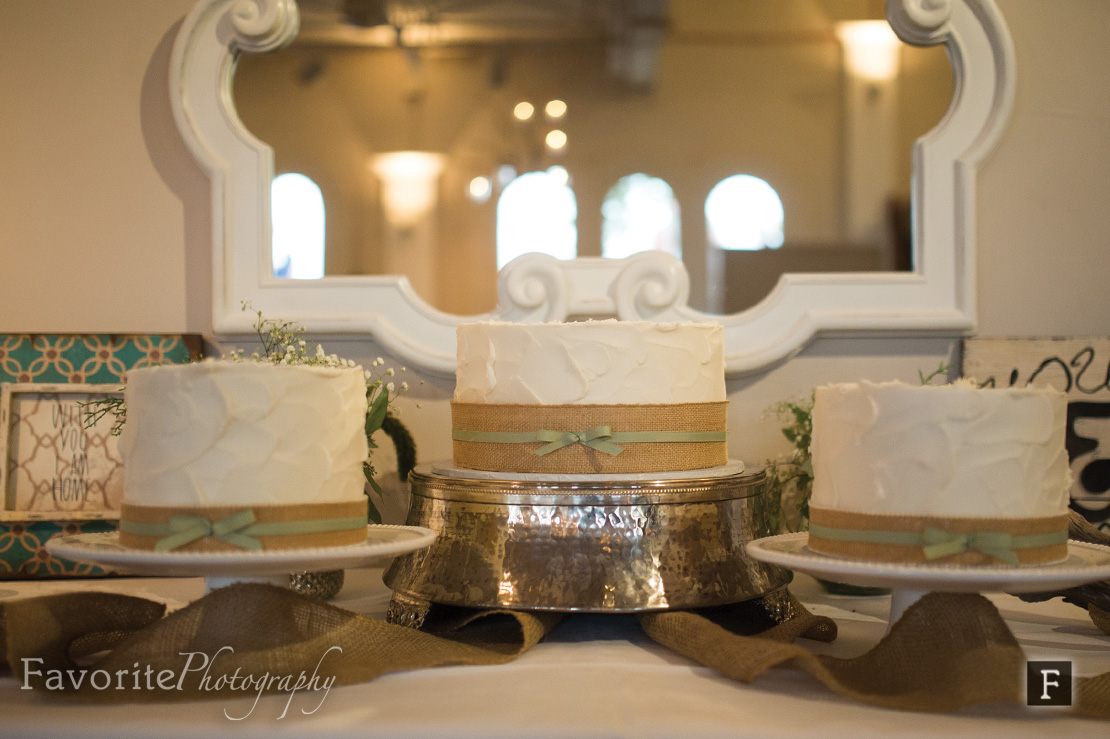 Sweet Weddings not only has the most delicious cakes, but they did a great job creating 3 small, beautiful cakes that tied in perfectly with the theme of our wedding.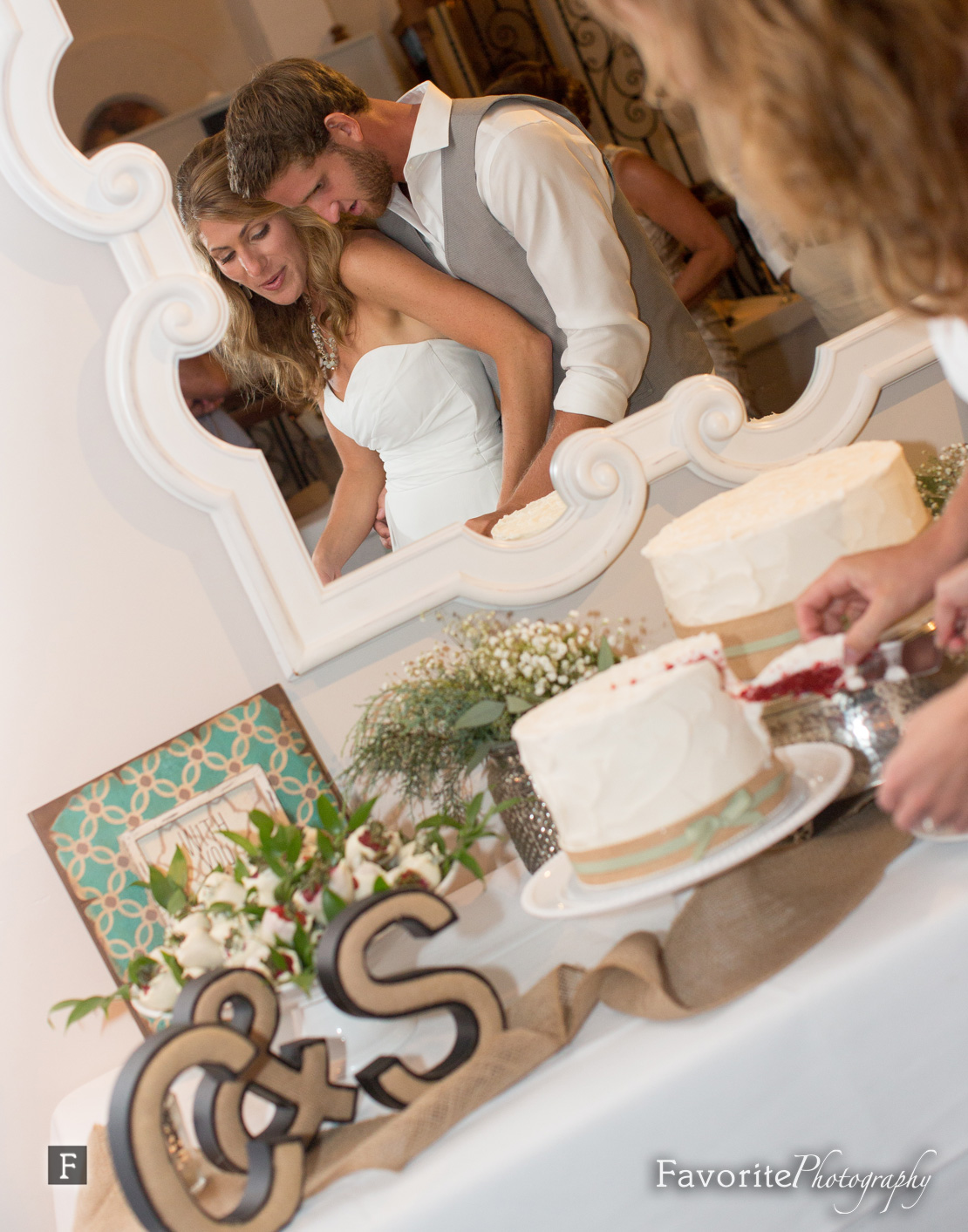 Chillula was exactly what we had in mind as far as a live band for our rooftop wedding! They got everyone up and dancing and played songs that all of our guests knew and loved! Everyone had a blast and actually started chanting asking for one more song when the end of the night rolled in!
The entire day and night was incredible to say the least!"  – Sam & Chris
Photographers: Jerry & Karen Favorite
©Favorite Studios, Inc | Favorite Photography + Cinematography
Samantha and Chris are true sweethearts, all the way back from high school. Jerry captured the dynamic duo for their engagement photos. To read about their 'love story', check out their amazing wedding day picture blogshow.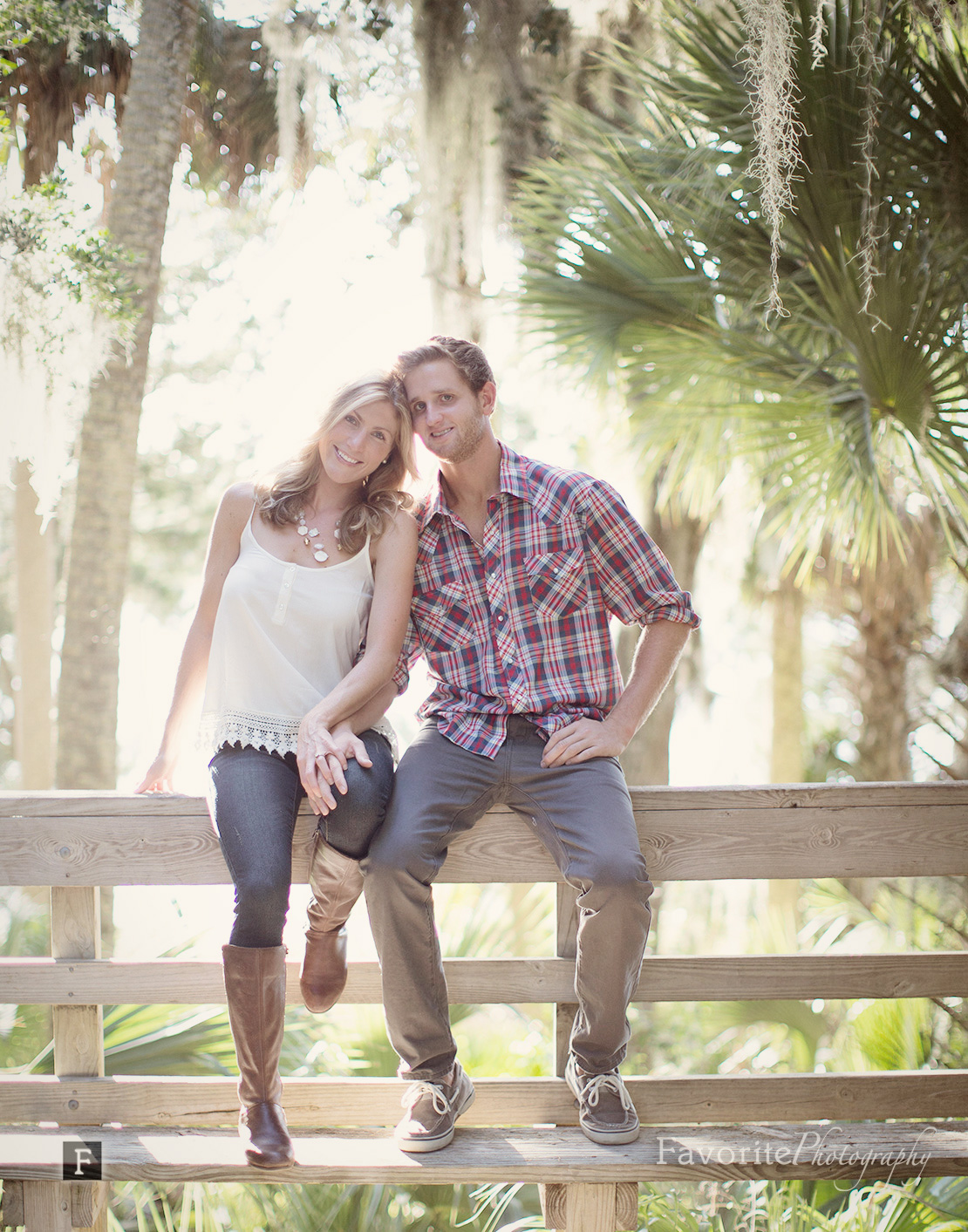 St Augustine + Palm Coast Engagement Photos | Washington Oaks Gardens
The engagement photo session was fun and relaxed. The beautiful, natural location of the gardens and beach offered a variety of romantic settings.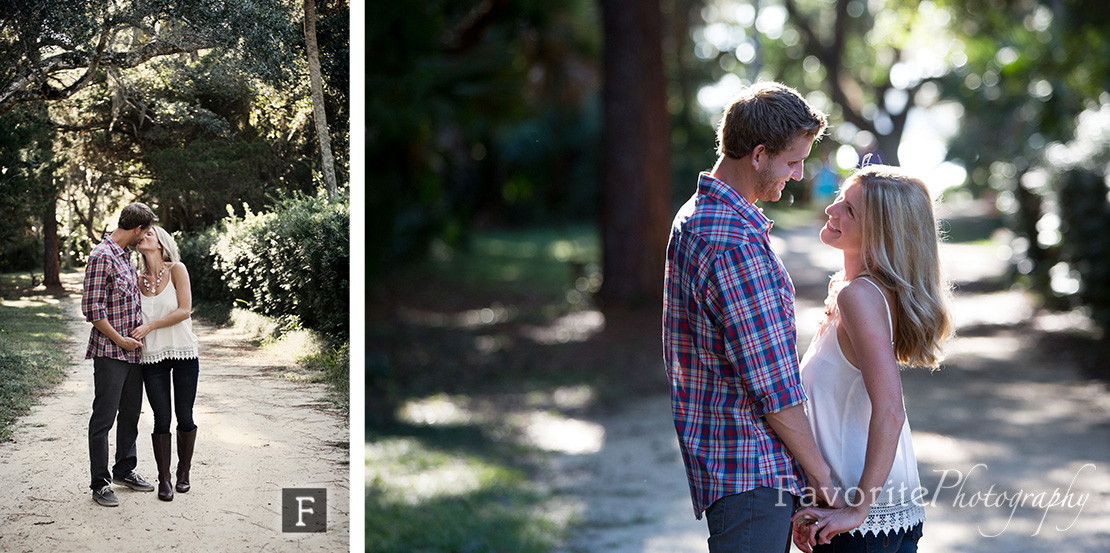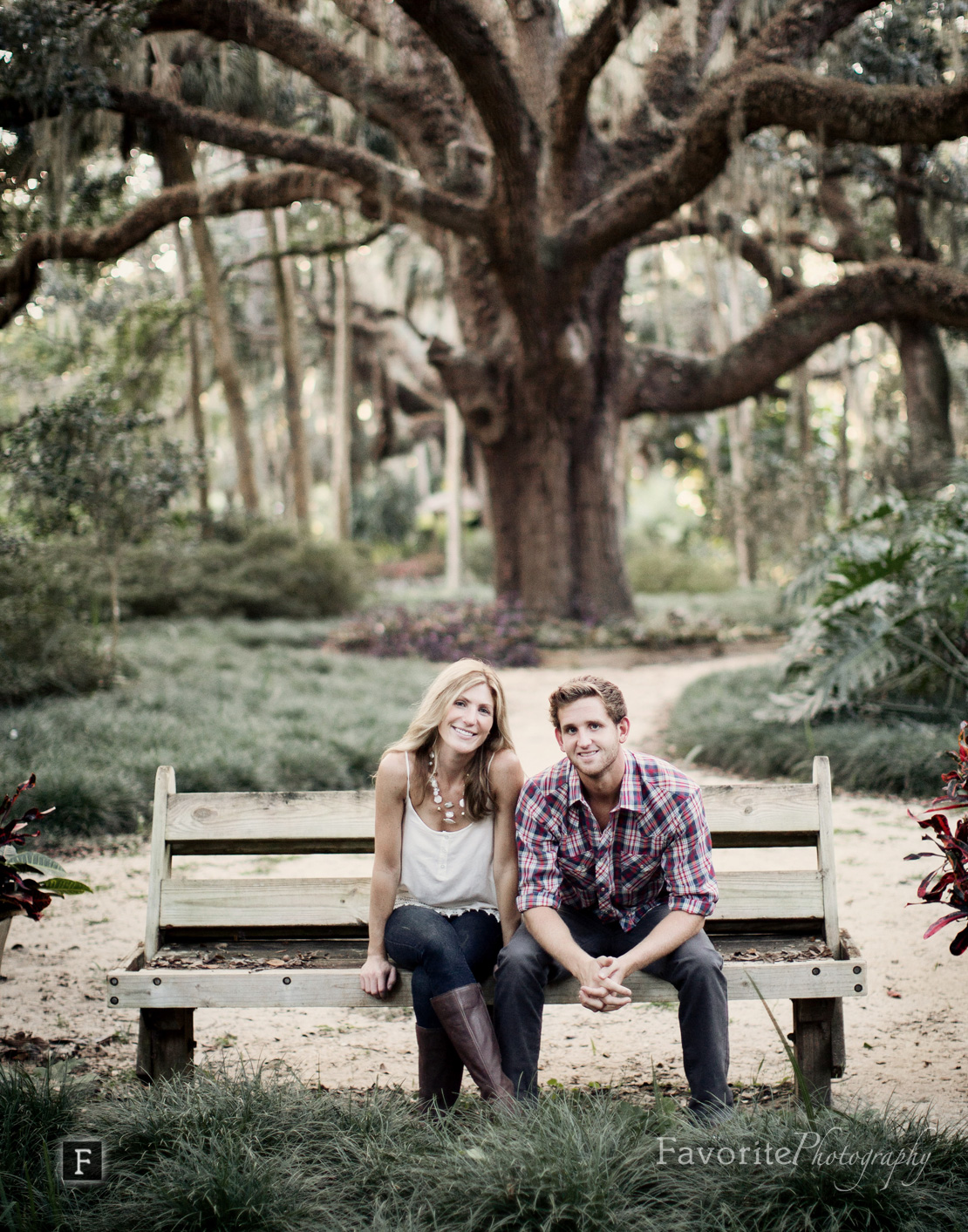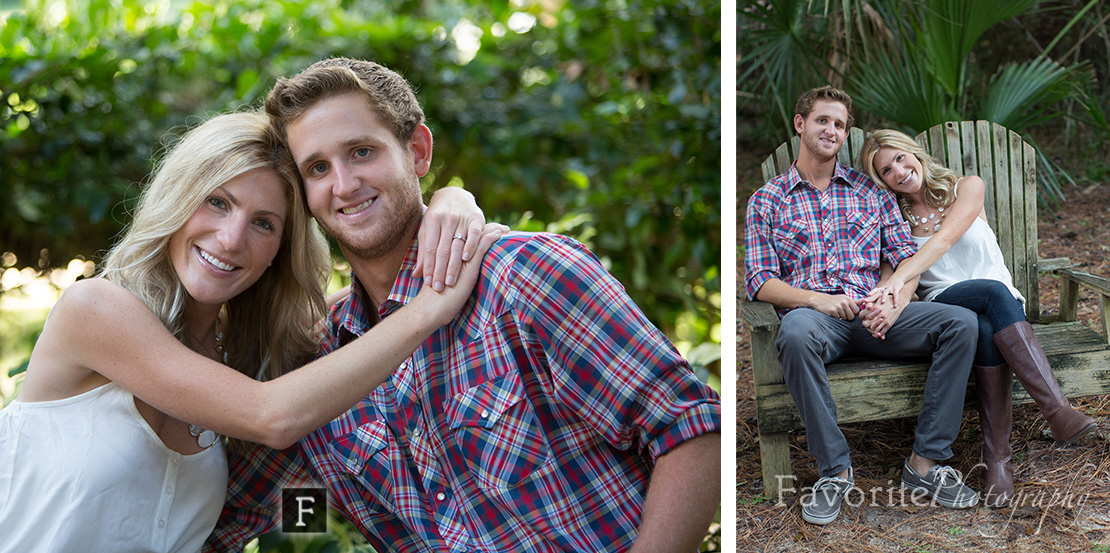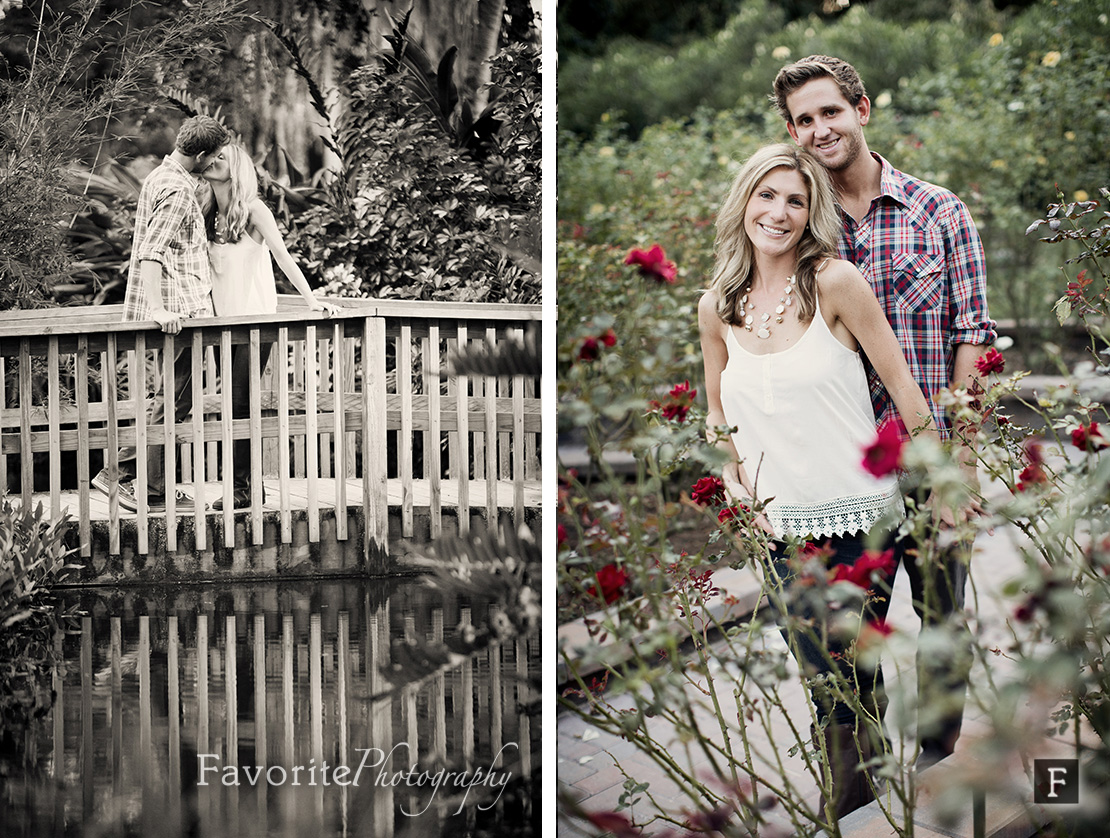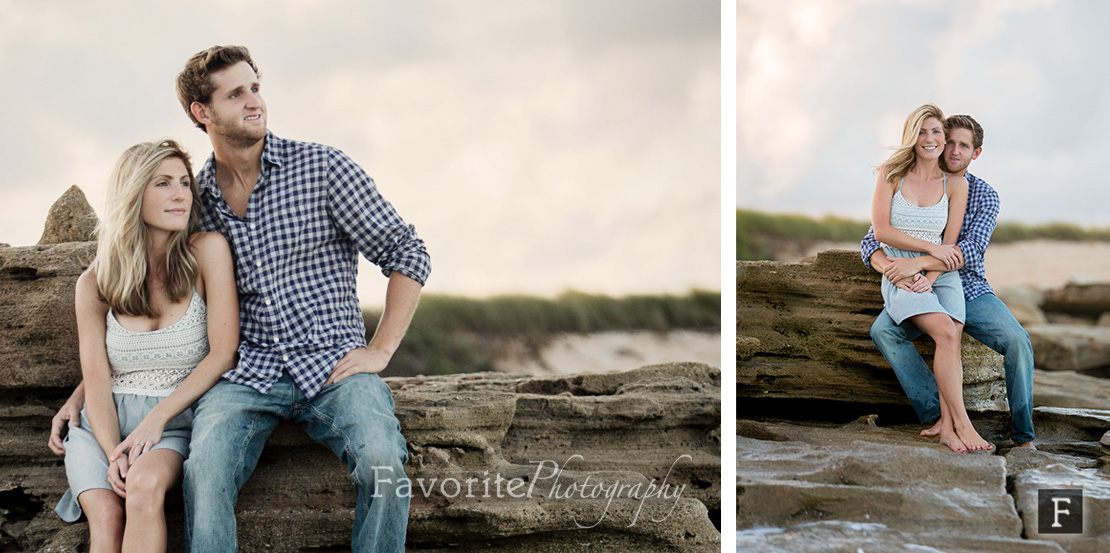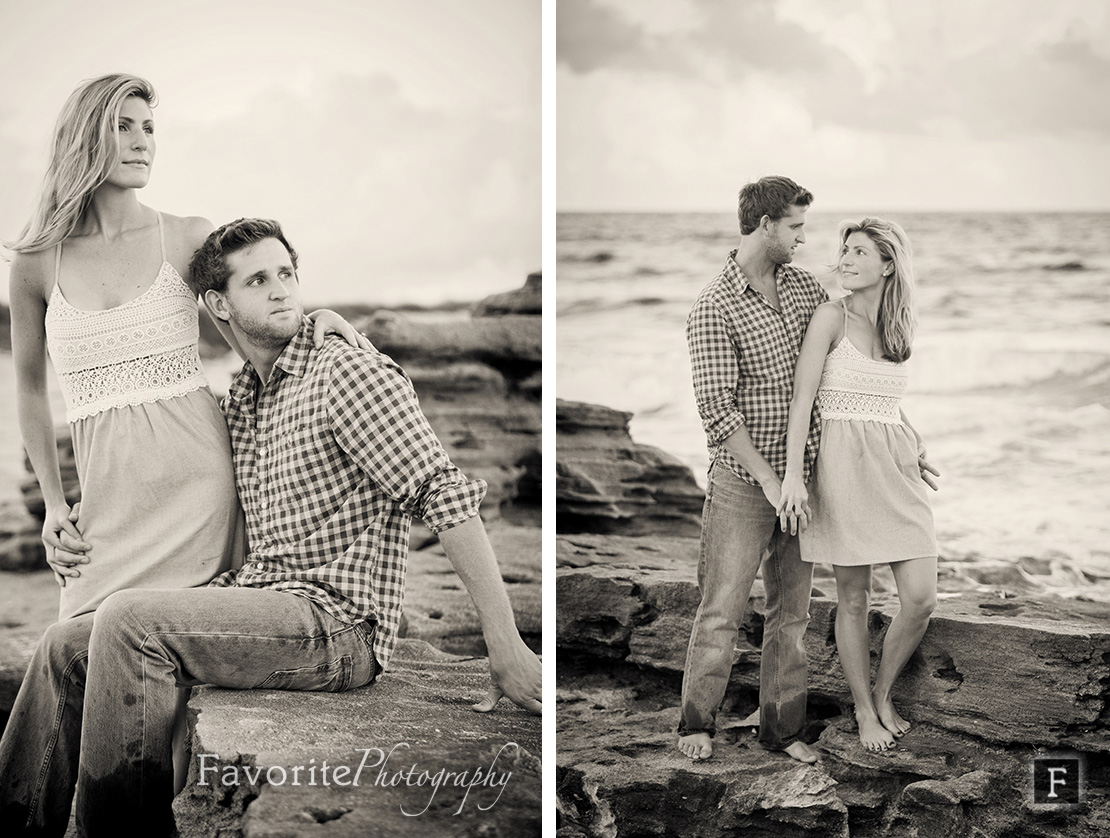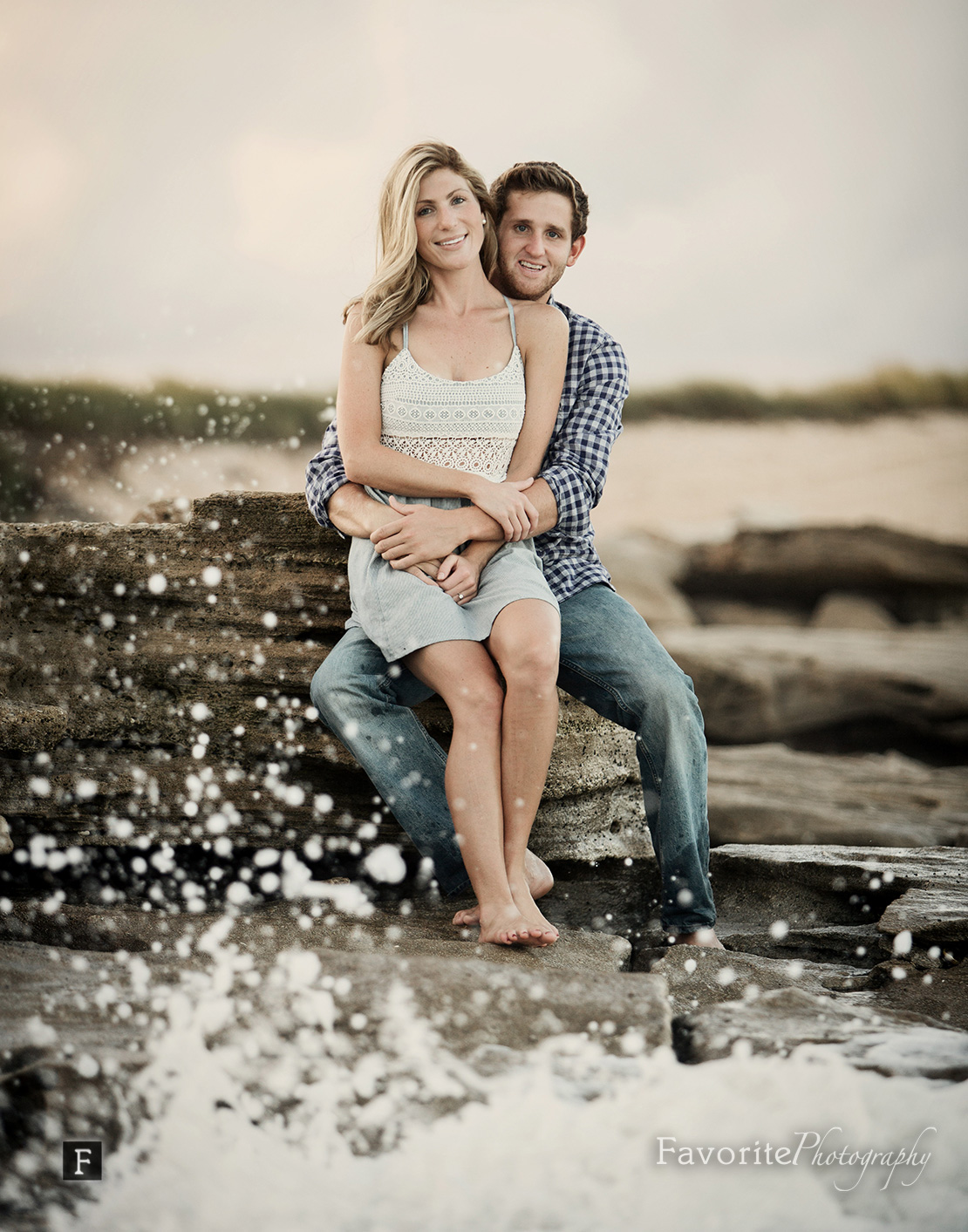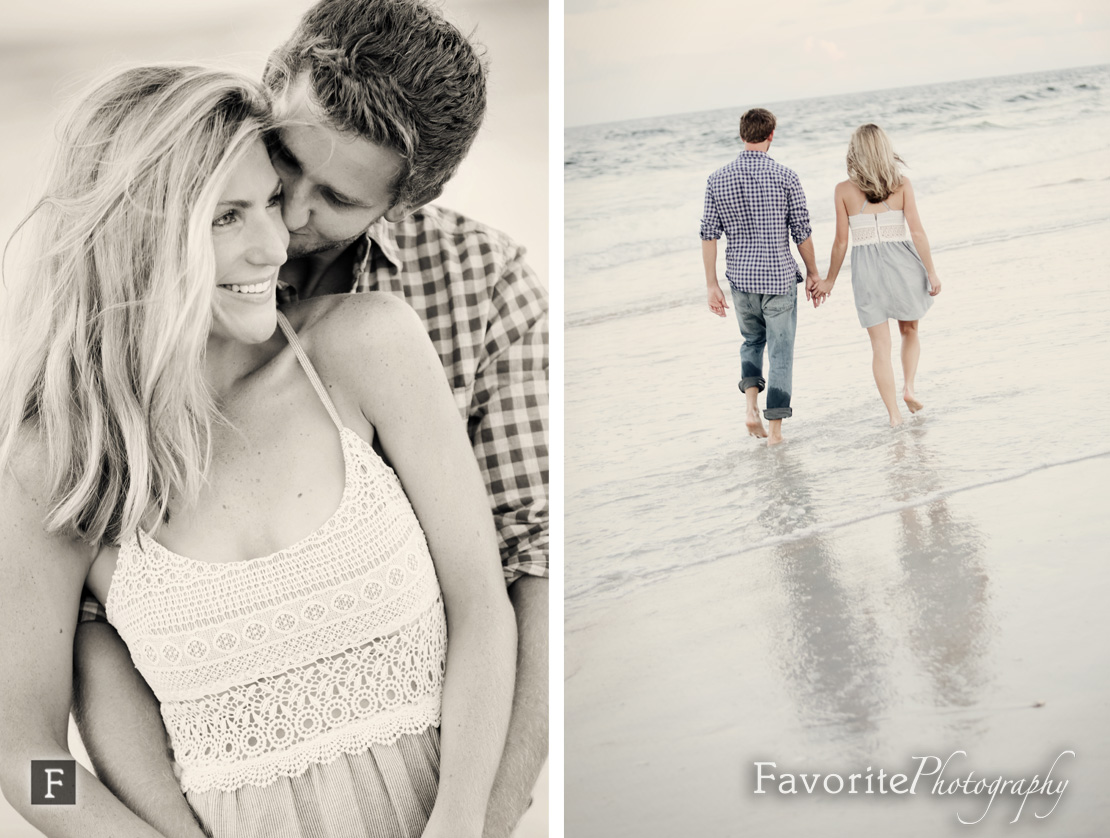 Jerry Favorite, Engagement Photographer
©Favorite Studios, Inc. | Favorite Photography + Cinematography
Click here to see more of our favorite St Augustine, Jacksonville and Palm Coast engagement sessions.