Why do we love being family photographers? Just take a look at some of the pictures from Sadie's one year baby photo session, and you shall see why! Words can't express the joy we find in capturing these priceless moments.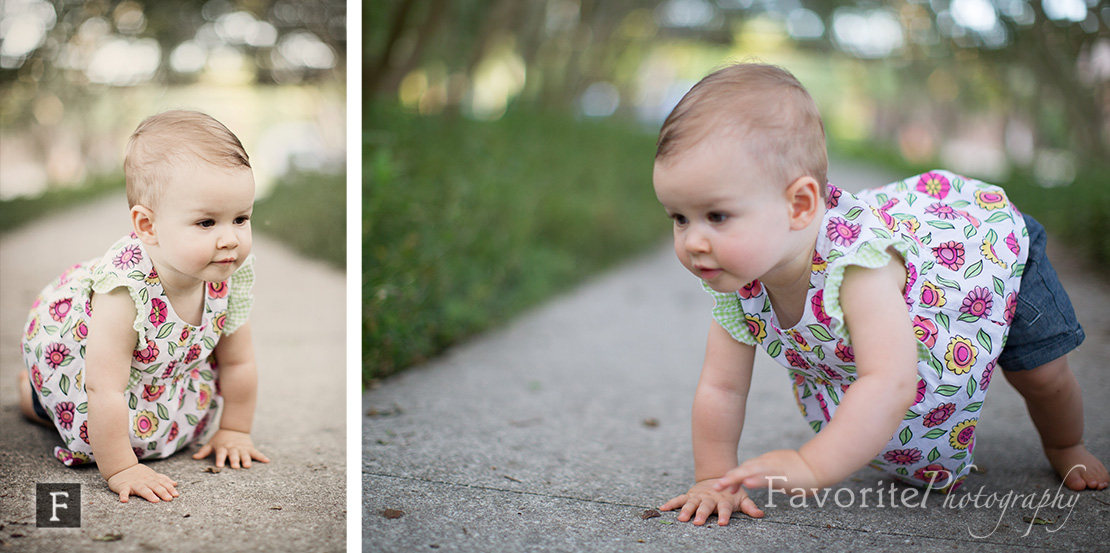 Shooting on location has it's challenges and though we have a studio for the more traditional portrait sessions, you just cannot compare the opportunity to let your little one roam free and explore their natural surroundings. Being outside gives a variety of unique backdrops, colors and lighting for organic, relaxed images. The candid moments and pure expressions make us truly feel the wonder of having a child.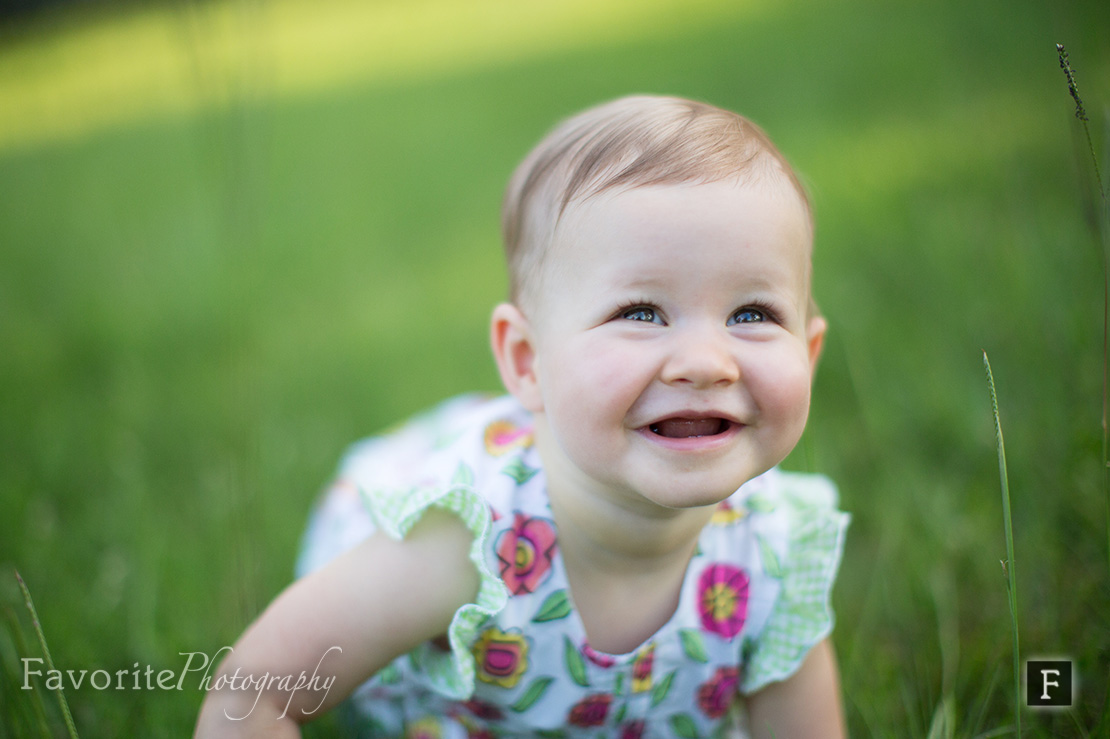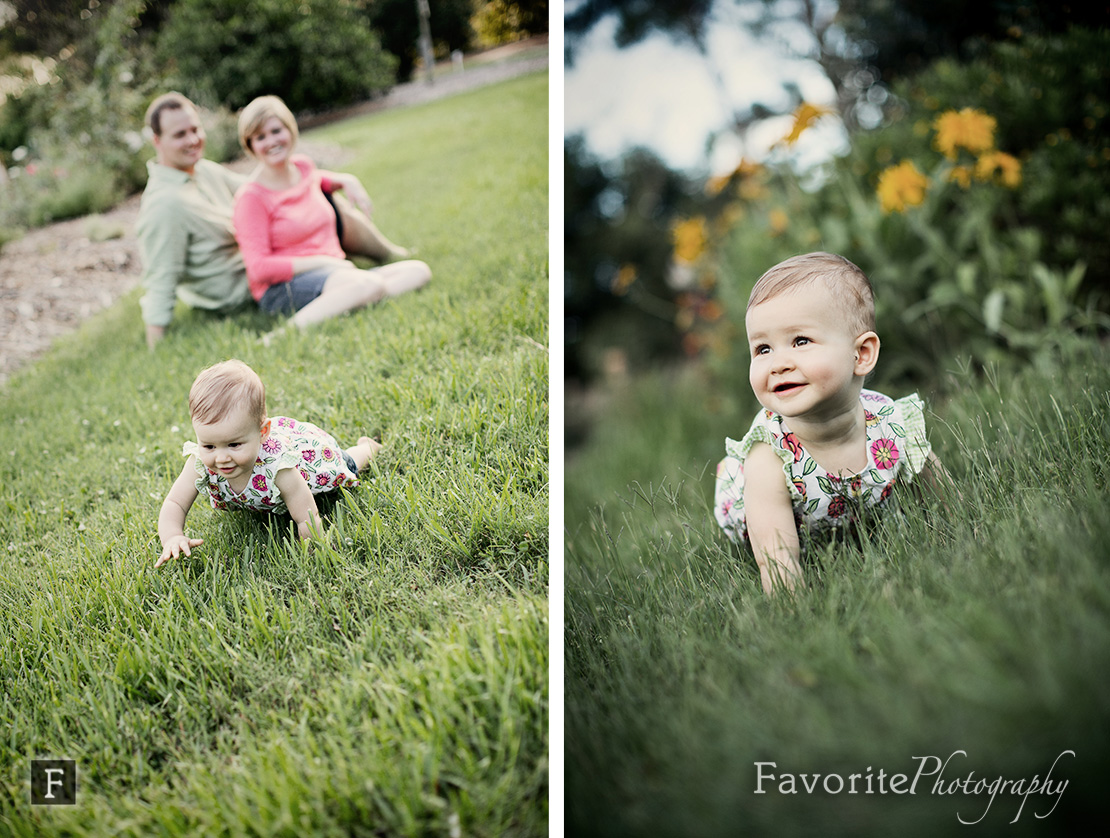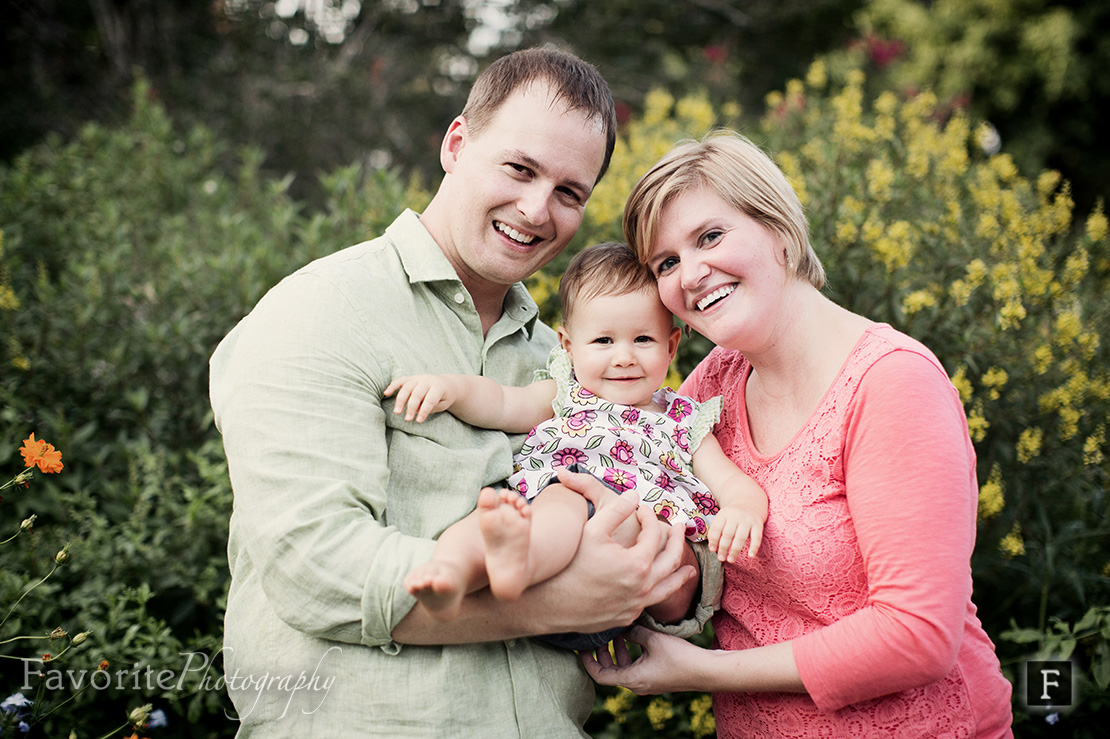 Jerry photographed Rebekah and James wedding, so it was especially nice to be chosen to take their new family photos. What a cute, adorable little daughter they have been blessed with! We know they will cherish these amazing memories and we look forward to watching her grow.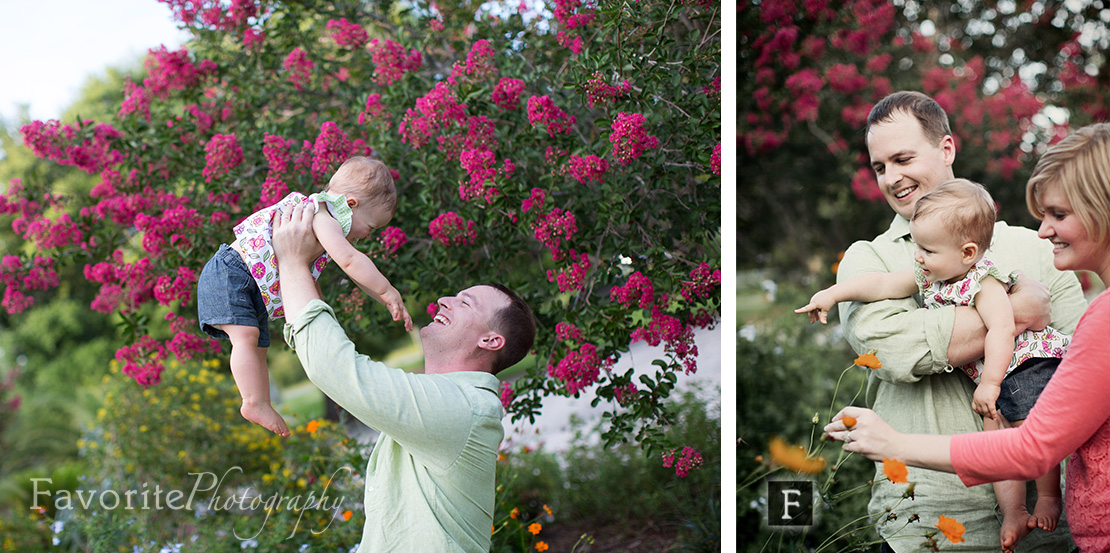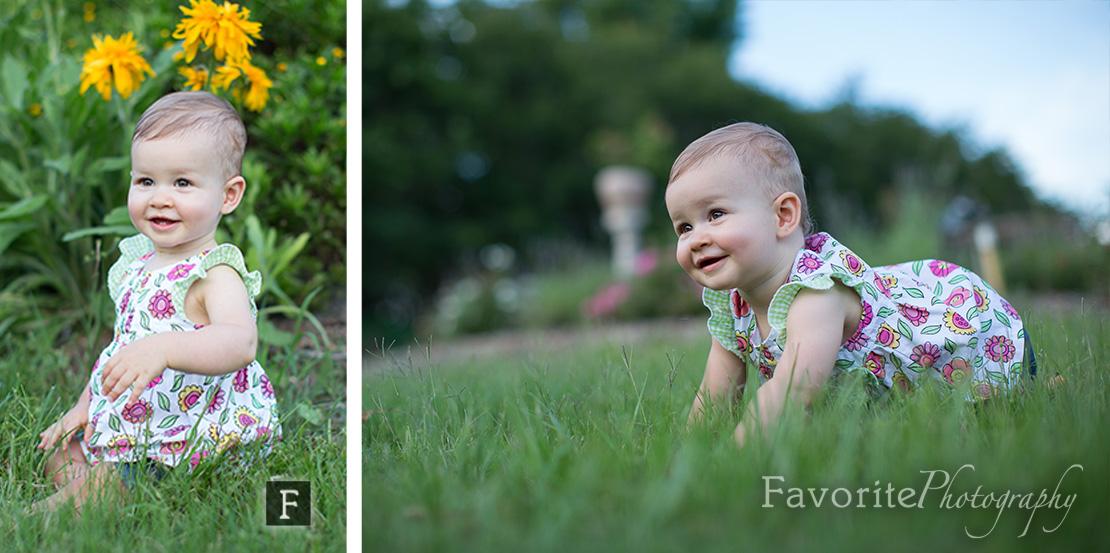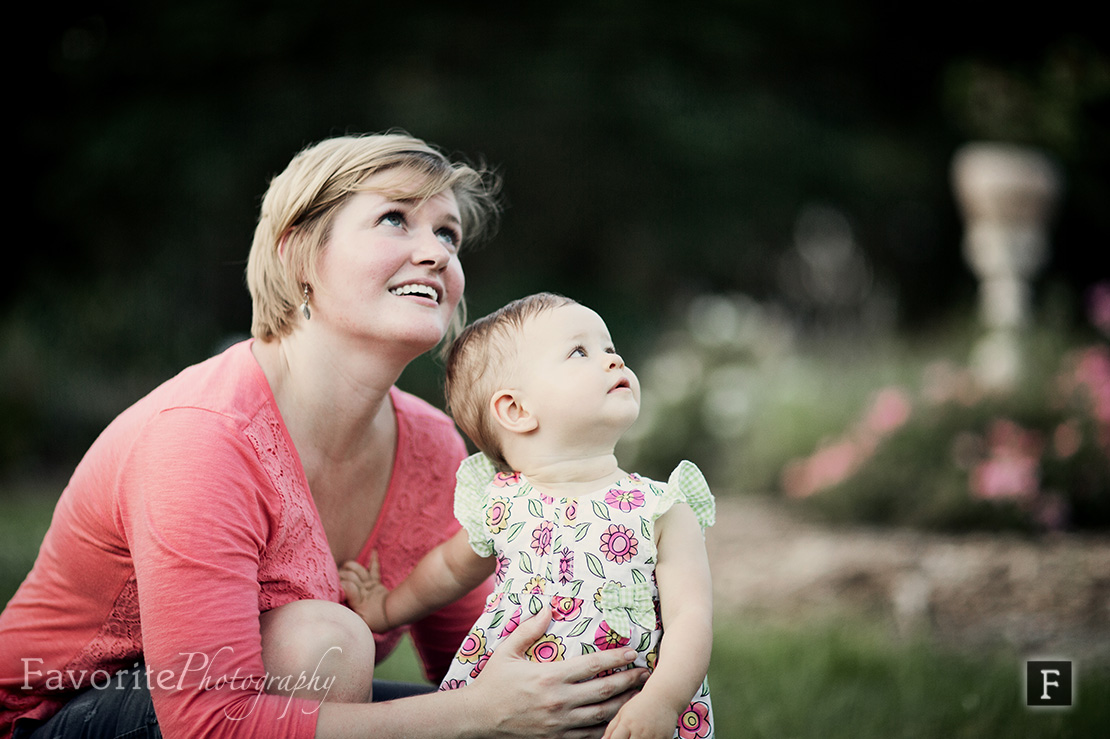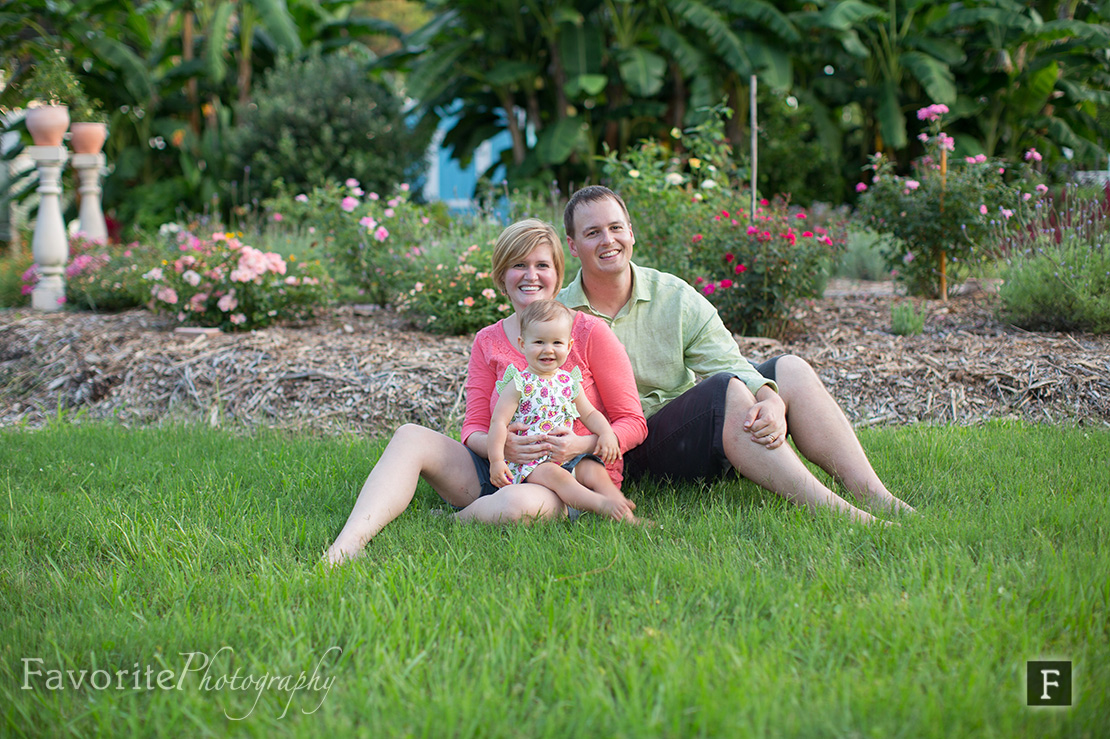 Photographer:  Jerry Favorite
©Favorite Studios, Inc | Favorite Photography