Favorite Studios is your local Florida family beach photographer. These are pictures of the marvelous McCormick family who gathered in Amelia Island for some fun memories together. Jerry Favorite had the honor to photograph this great group of kids, parents and grandparents.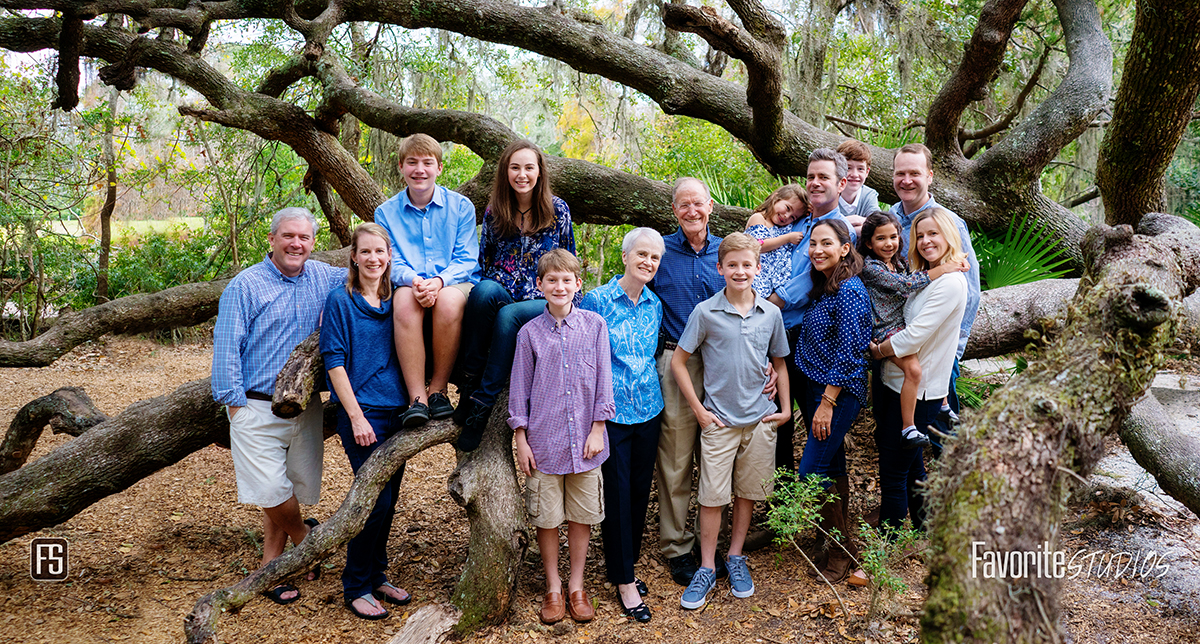 Amelia Island, Florida Family Beach Photographer + Photo Album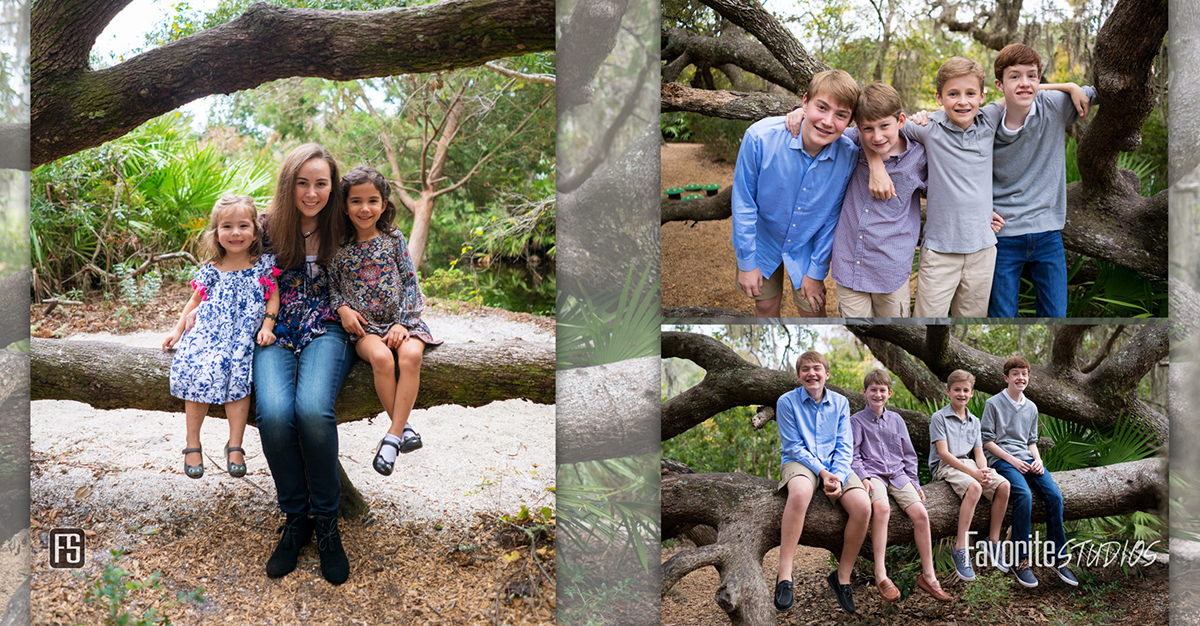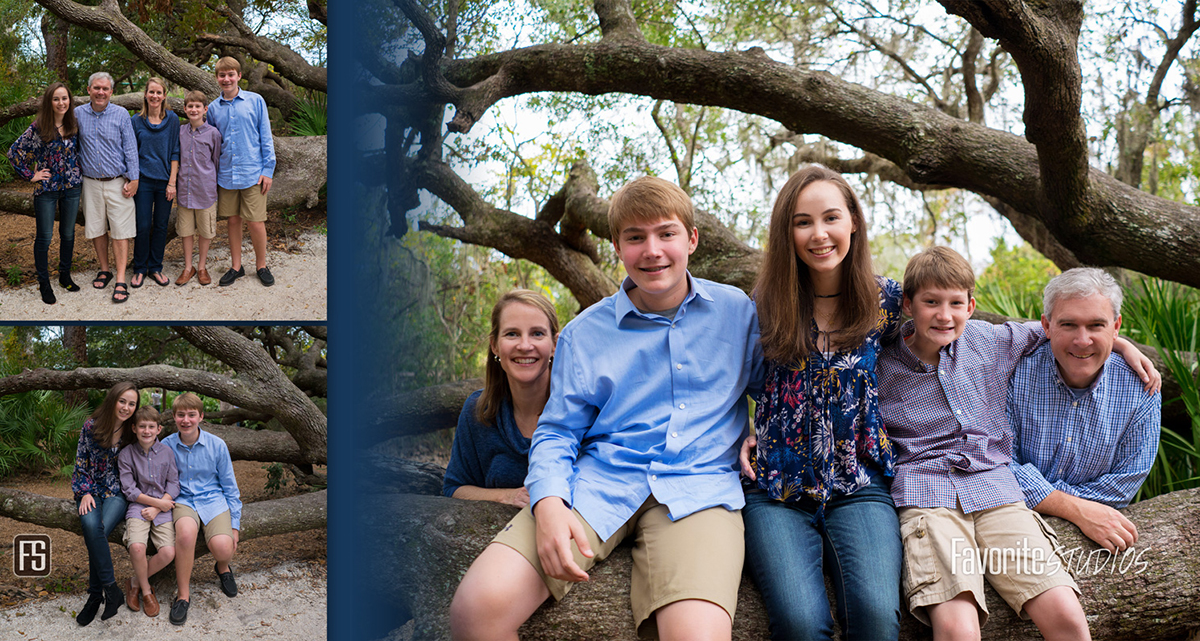 Blues and grays mixed with pretty patterns made for casual yet classy outfits. Florida's natural environment of warm browns, greens and soft blues are picture perfect.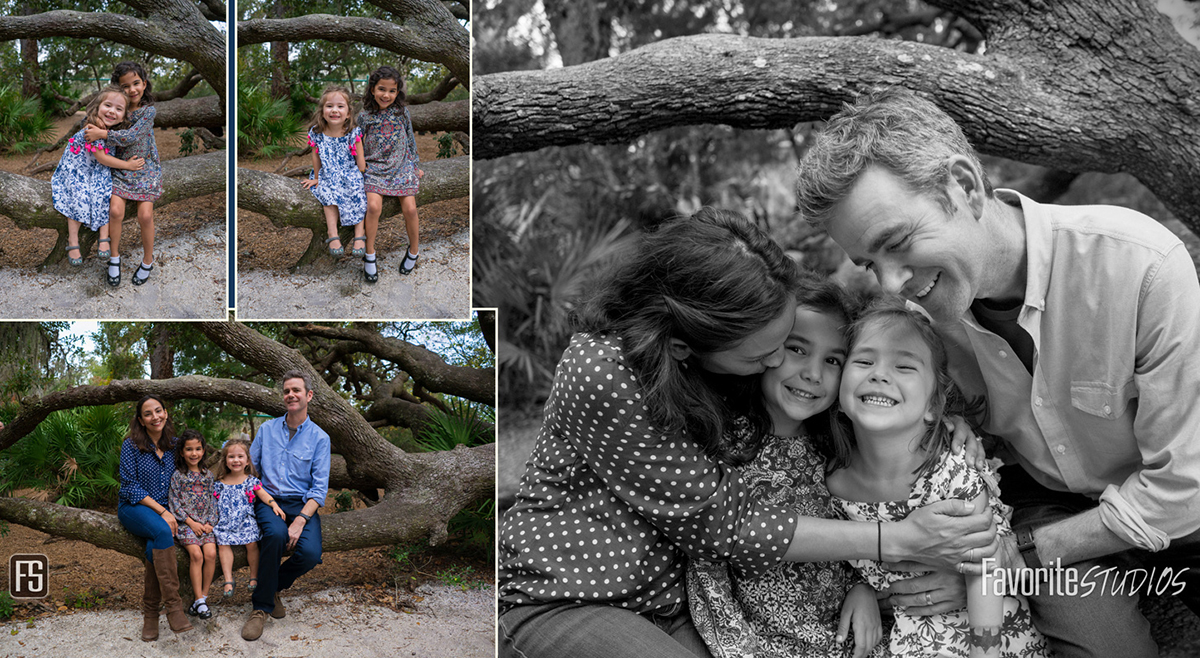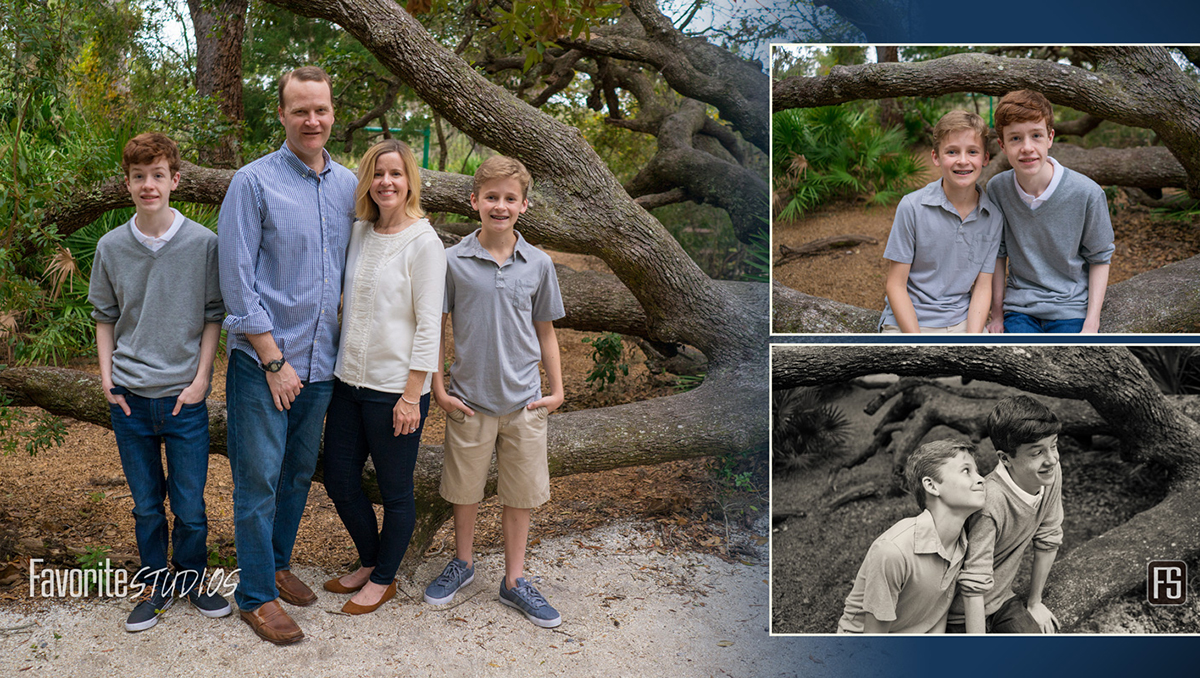 Trees like this great old oak, sand dunes and the Atlantic Ocean are a timeless backdrop and a perfect place to play and get lots of fun photos.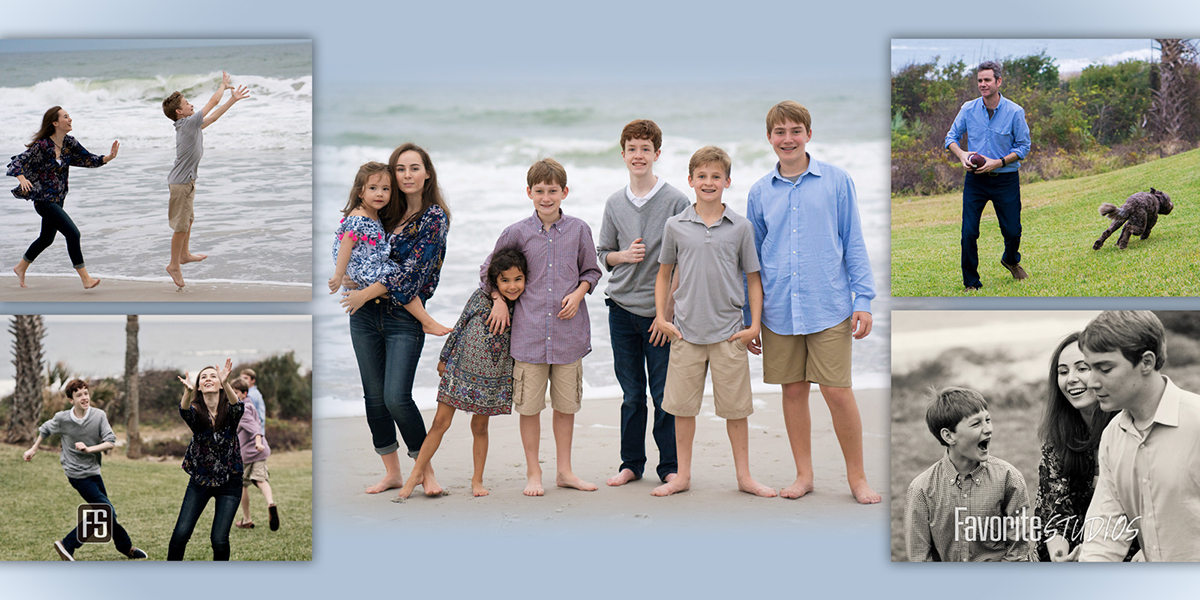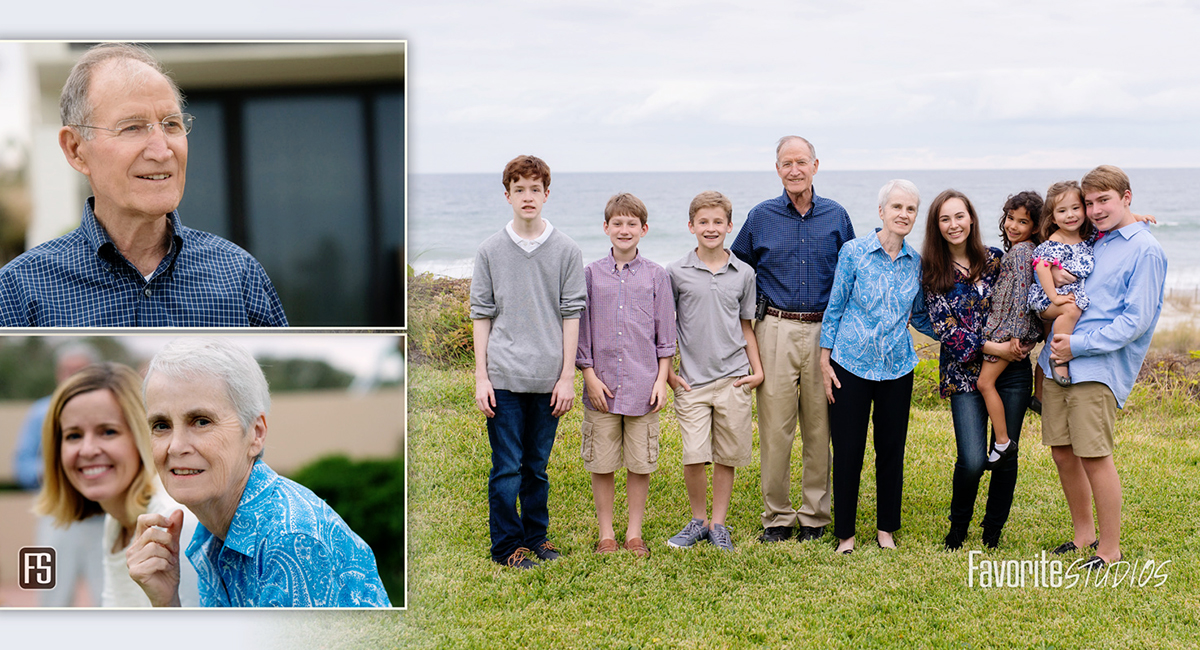 These pictures were used in their family photo album they received. Our "Favorite Portrait Package" is a great value, the best investment of any vacation. The photo package includes includes the session on location, photo gallery online, all high resolution adjusted images with print rights, plus a premium 20-page 8×8 photo album. An ideal way to always remember those most cherished family moments.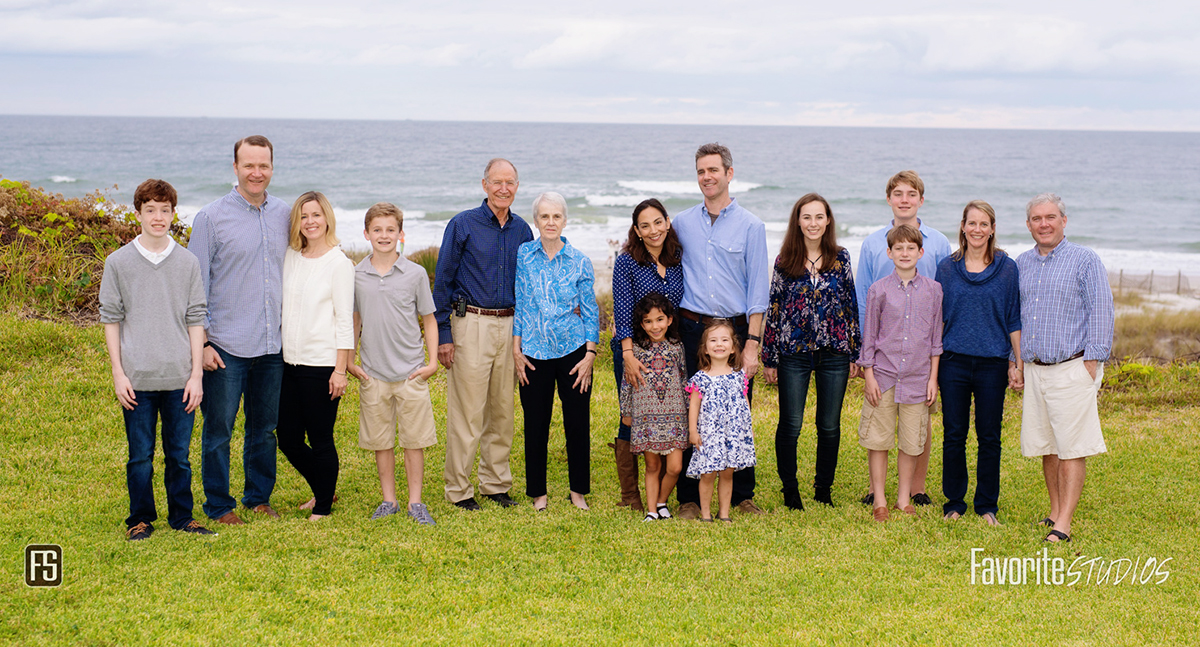 ©Favorite Studios, Inc. | Favorite Family Photography + Cinematography | Jerry and Karen Favorite Reviews
We just love to photograph amazing families all along our East Coast. From Amelia Island, Jacksonville Beach, Ponte Vedra Beach, Saint Augustine Beach to on down to Palm Coast, and everything in between. Vilano Beach and Crescent Beach are two of our favorite beaches for family photos. If you're looking for a little variety in addition to just beautiful sandy beaches, consider these two options. Kathryn Abbey Hanna Park in north Jacksonville by Mayport Naval Station offers wooded nature trails, a lake setting, a great beach walkover and sand dunes. Washington Oaks Gardens State Park south of River to Sea Preserve by Marineland has a lovely garden side and a beautiful beach side with coquina rocks. These family pictures were taken in the popular vacation destination of Amelia Island, Florida.
Save
Save
Save