Jacksonville Wedding Photography | Karen and Jerry Favorite, Photographers | Favorite Studios
Geoffrey & Katherine Coleman had a gorgeous wedding on a beautiful, breezy spring day. The bridal party pictures began with the candid "getting ready" photos and dreamy detail shots at Jacksonville's Riverfront Hyatt Regency.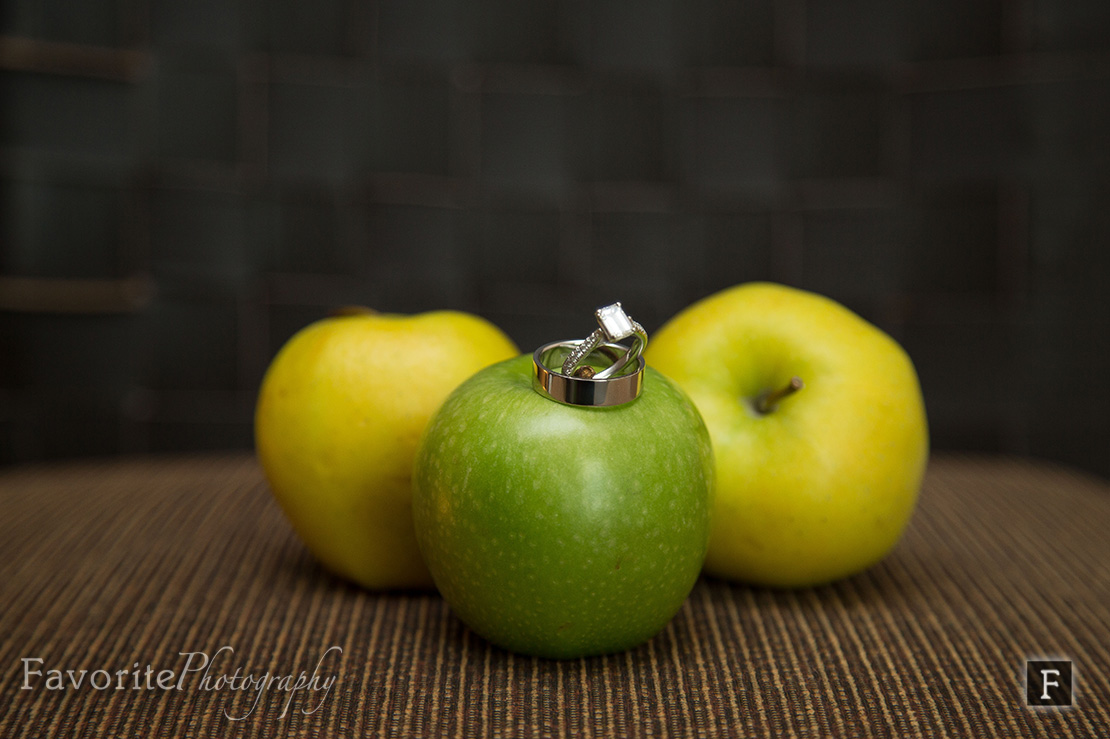 These crisp green and golden apples in the bridal suite were a perfect trio to display the wedding rings. Geoffrey and all his groomsmen had custom cuff links and embroidered names for a dashing touch to their stylish, charcoal gray suits.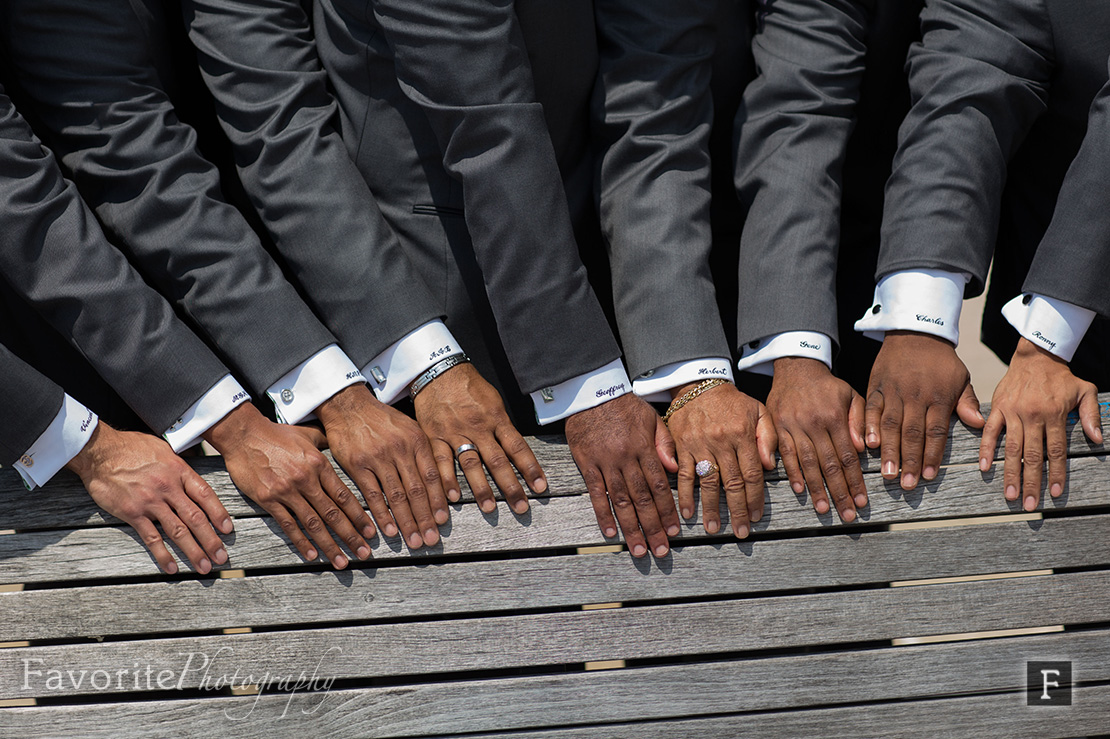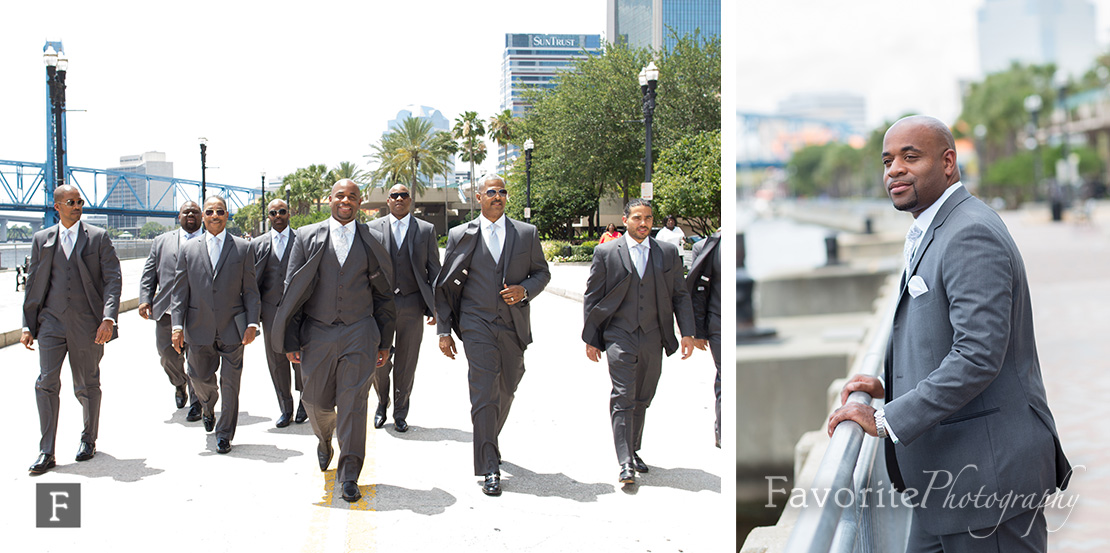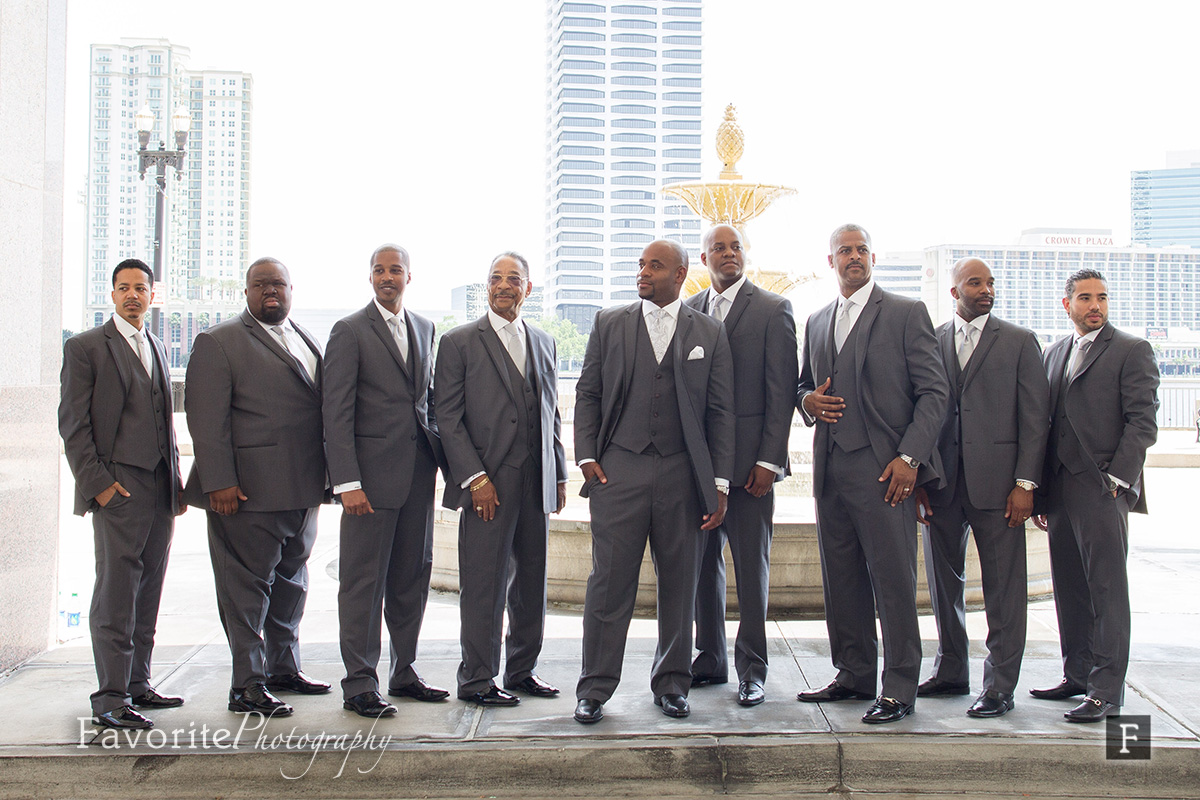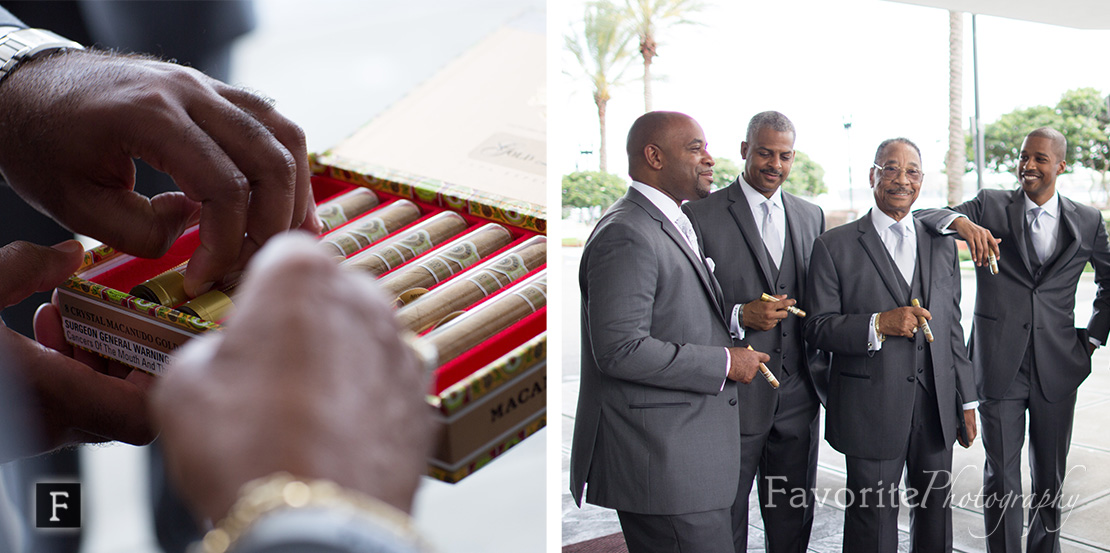 Katherine's elegant wedding gown was a show-stopper and she looked so pretty with her long veil and princess tiara. The Tiffany "I Love You" charms with their K and G initials were a charming gift. The happy couple had many custom details that incorporated their chic spring theme and color scheme of bright greens.
Jacksonville Wedding Photography | Getting Ready at the Hyatt + First Baptist Church Ceremony + St Johns Riverfront Reception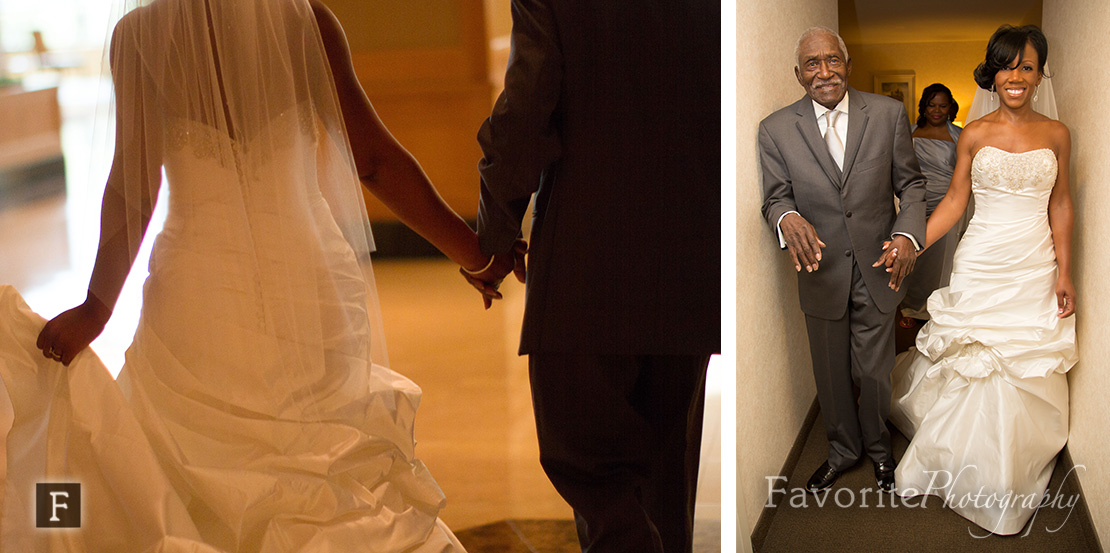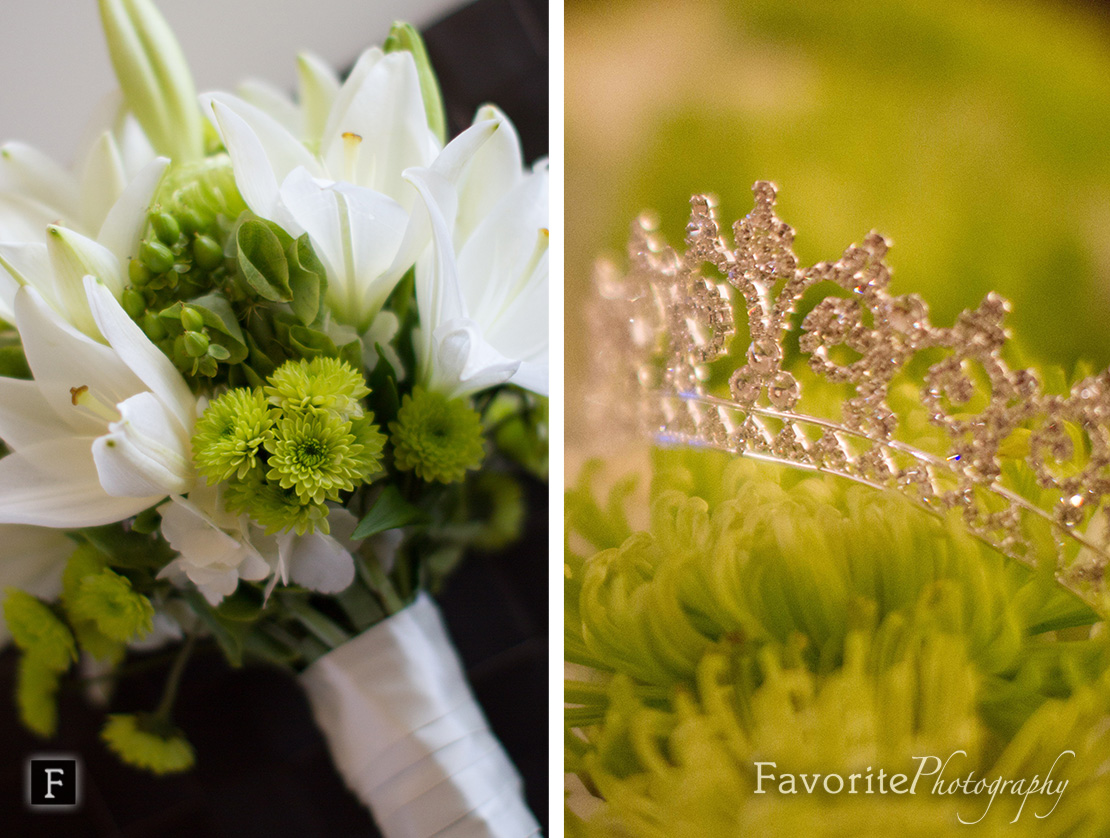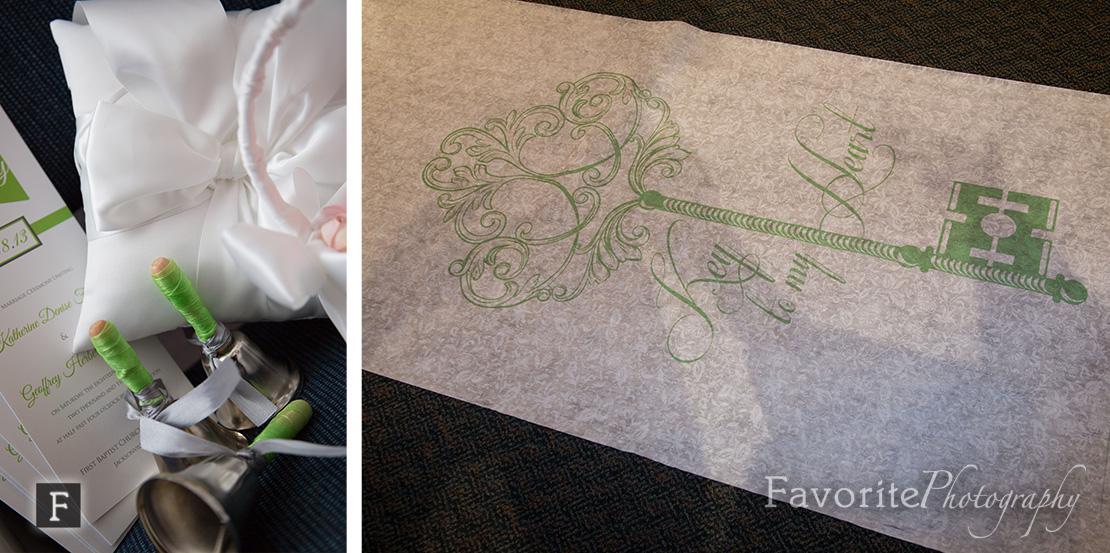 Friends and family came together to celebrate Katherine and Geoffrey's unity at The First Baptist Church of Mandarin in Jacksonville.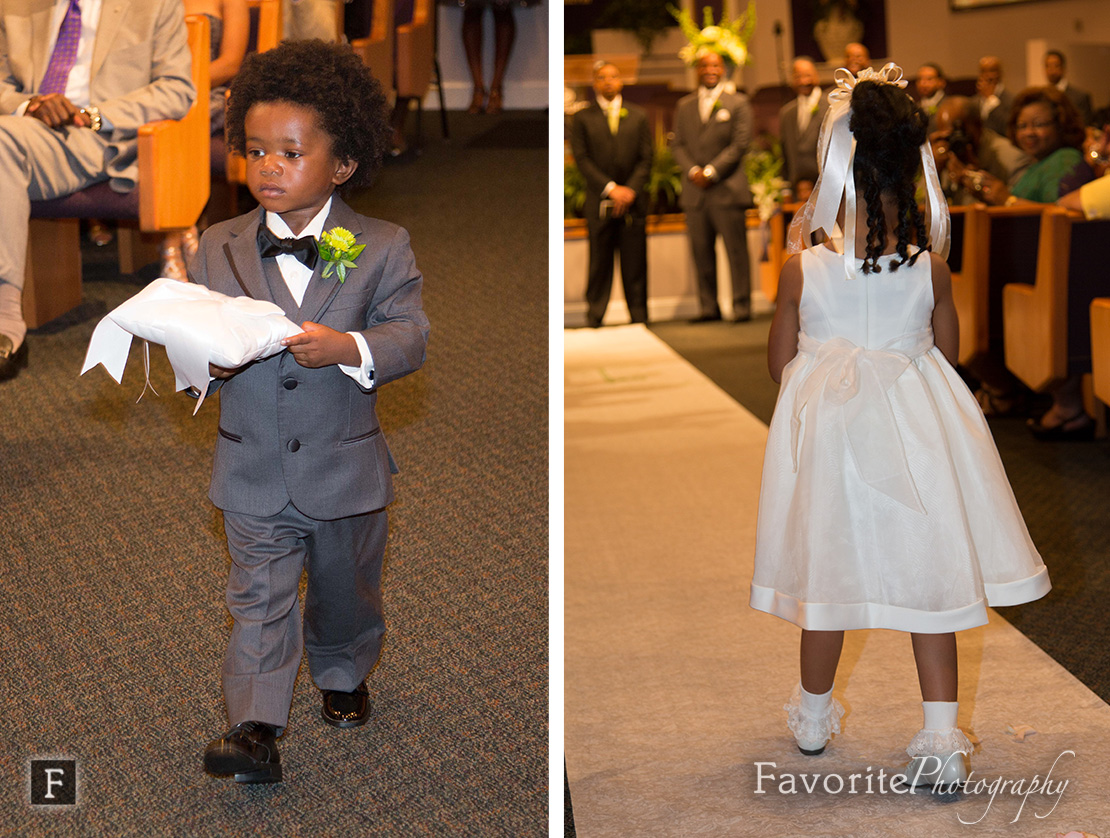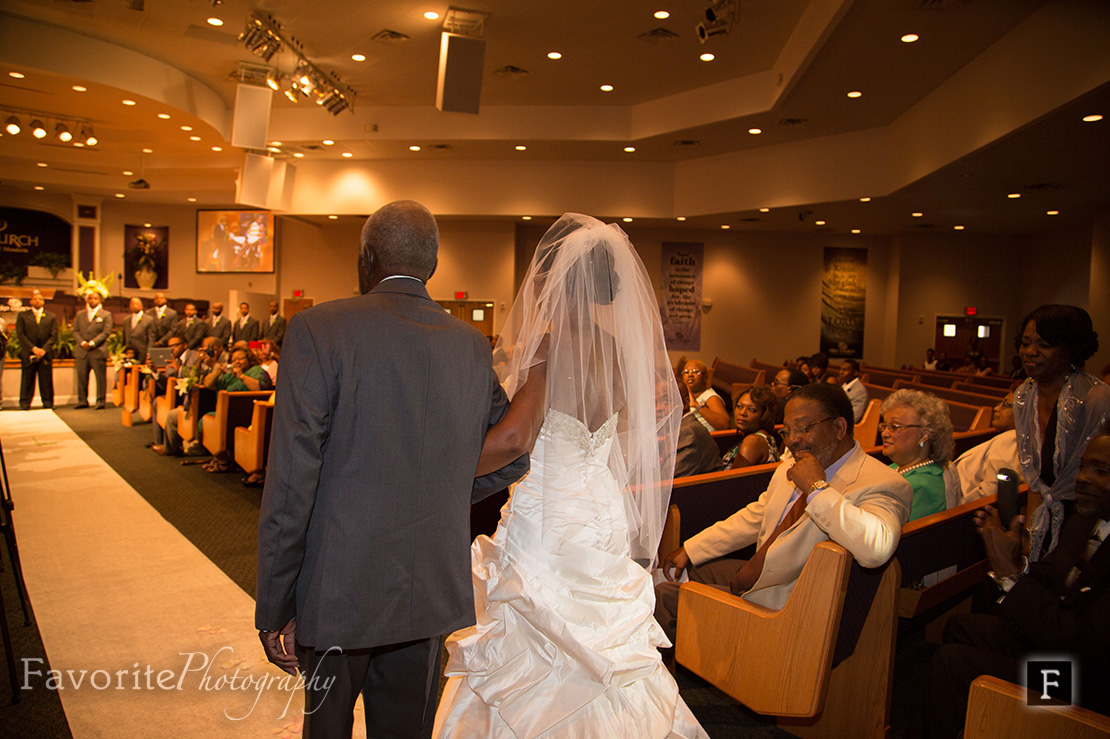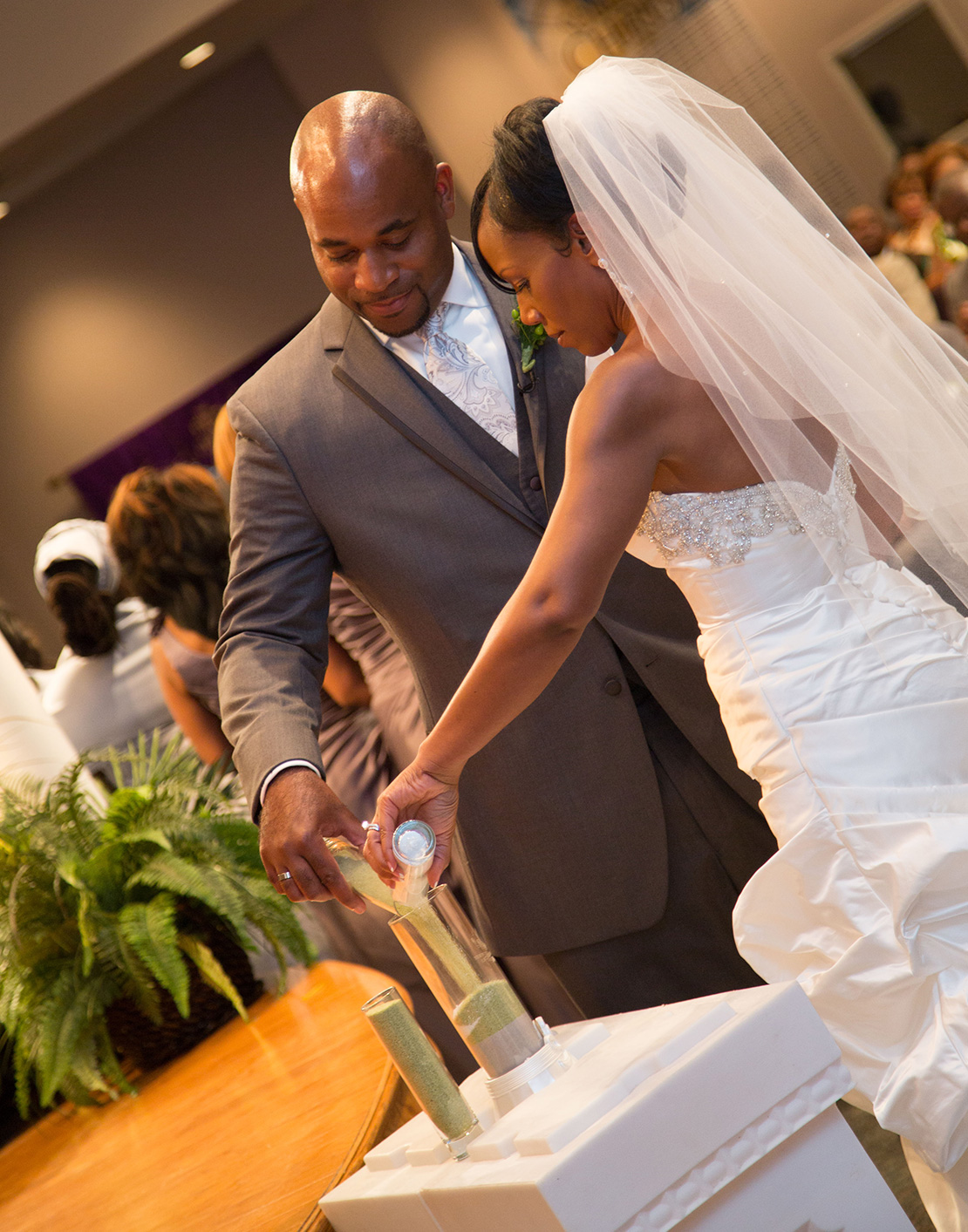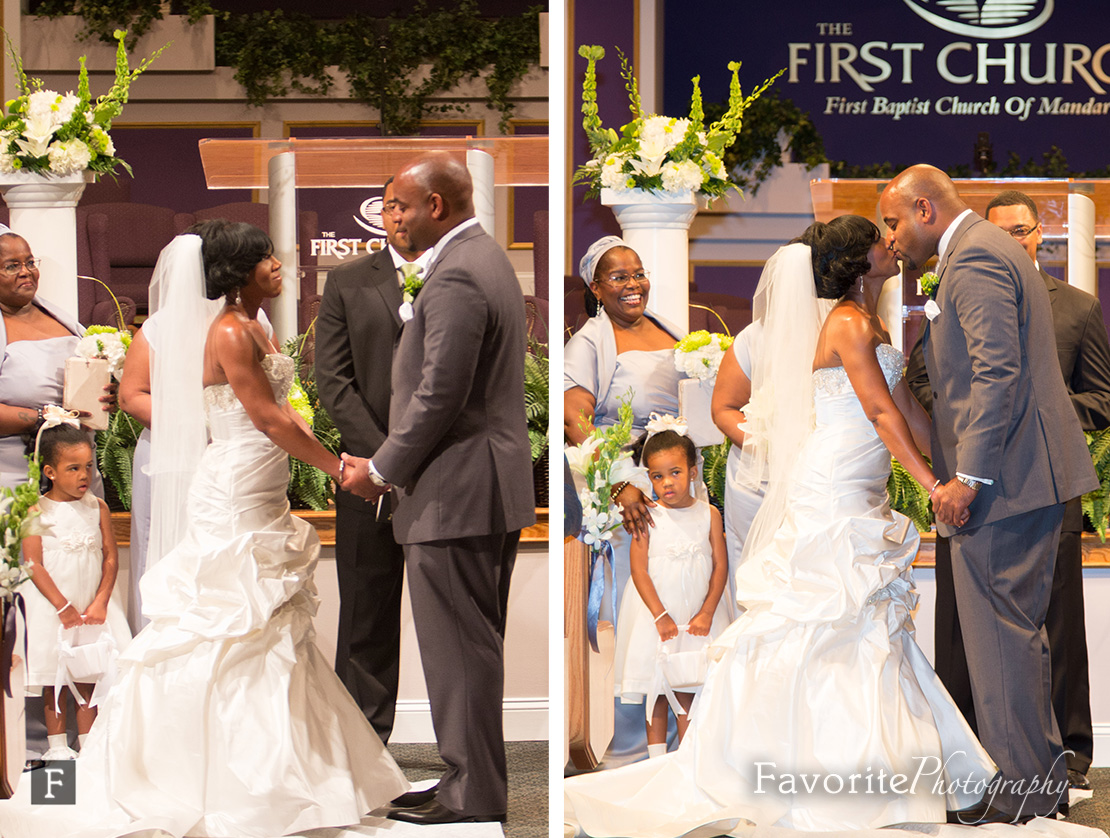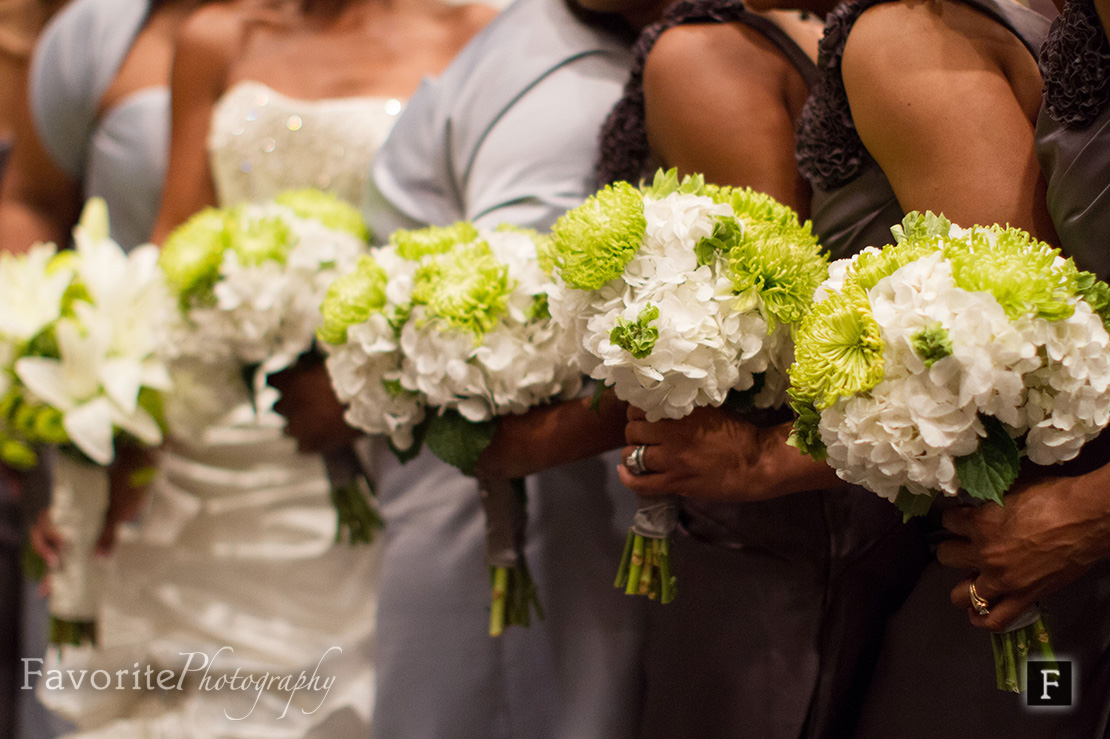 The festivities moved over to Jacksonville's University Club on the south bank of the St. Johns River. Breathtaking views of the skyline and waterways – great backdrops for the wedding cake and photos of the bride and groom.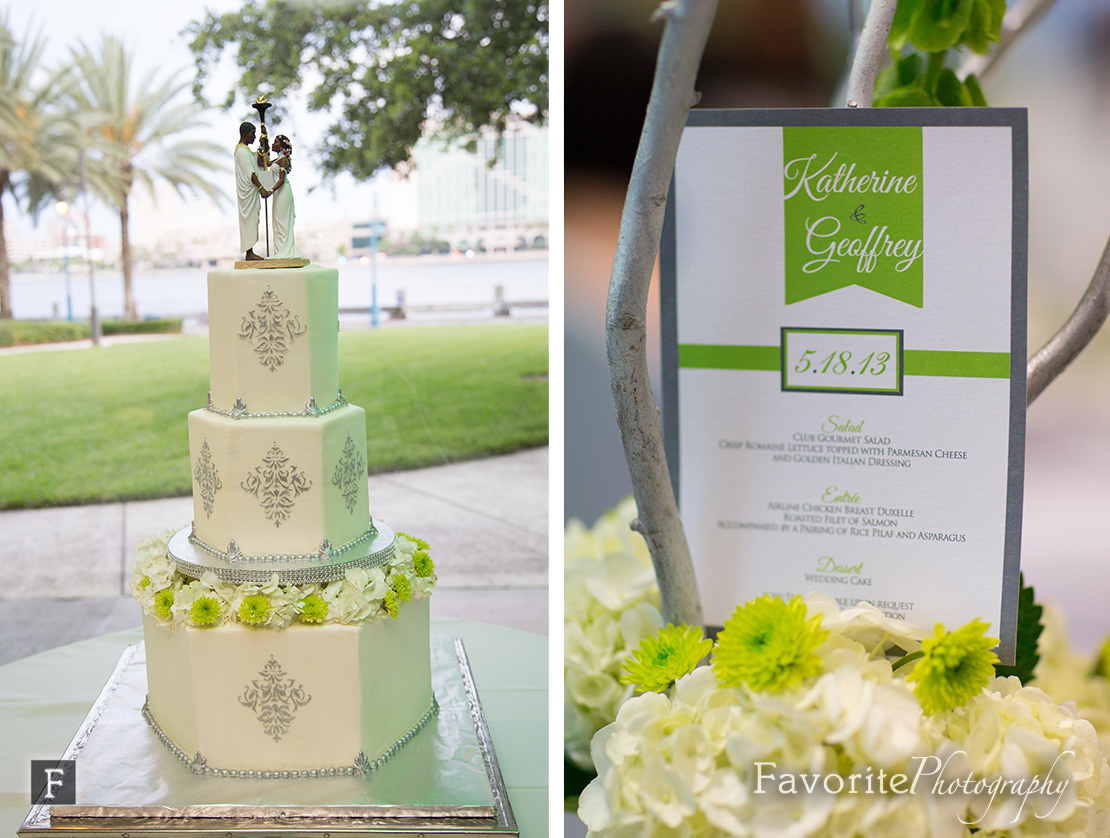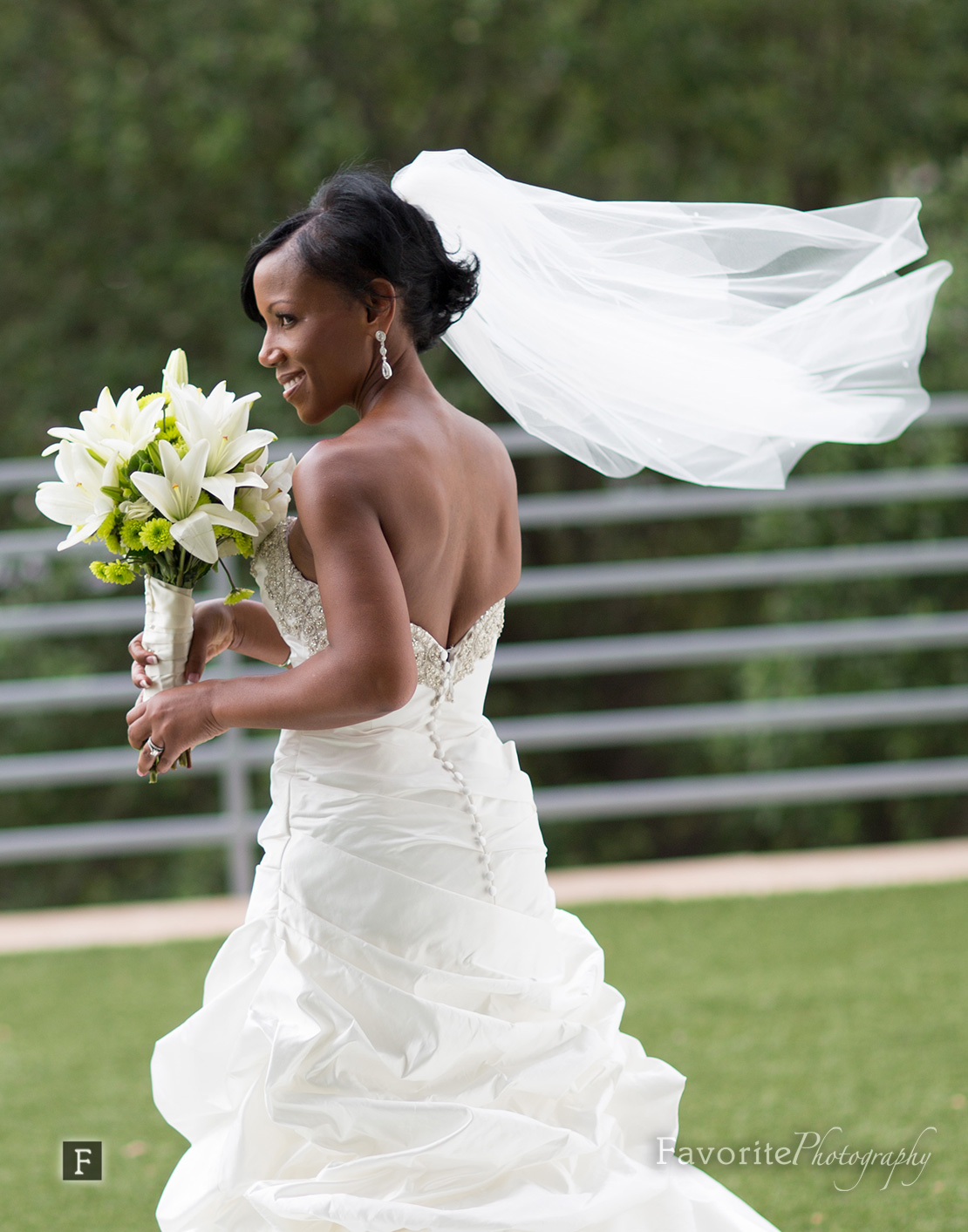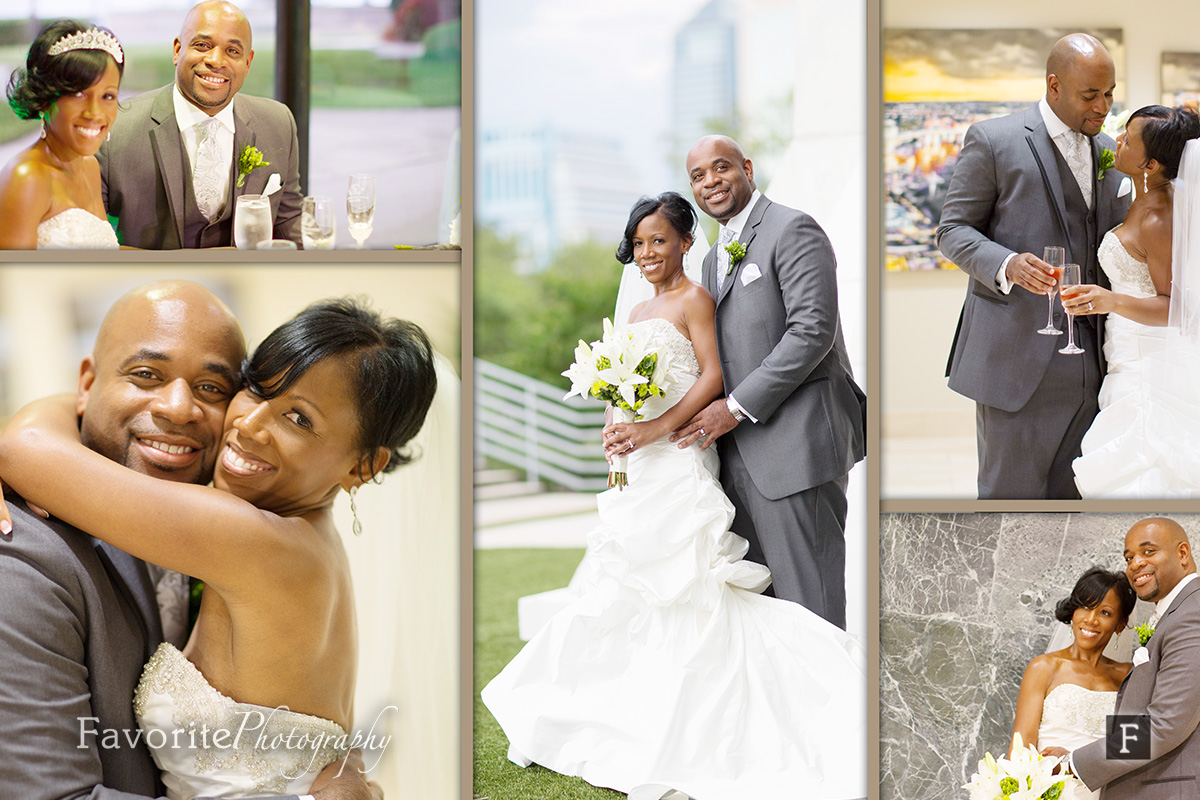 Katherine and Geoffrey are such a classy couple! You can just see how happy and in love they are. A true pleasure to work with and we thank them for the opportunity to photograph their special day and make their stunning wedding album they will cherish for many, many years.
Jerry and Karen Favorite | Wedding Photographers
©Favorite Studios, Inc. | Favorite Photography + Cinematography