When you're WILD in LOVE with someone, what better way then to get married at the ZOO… And we love being a Jacksonville Zoo wedding photographer!
The Jacksonville Zoo and Gardens is a beautiful venue with an endless variety of backgrounds for a romantic and unique wedding.
Ashley + Devin | A Stunning Ceremony & Reception to Remember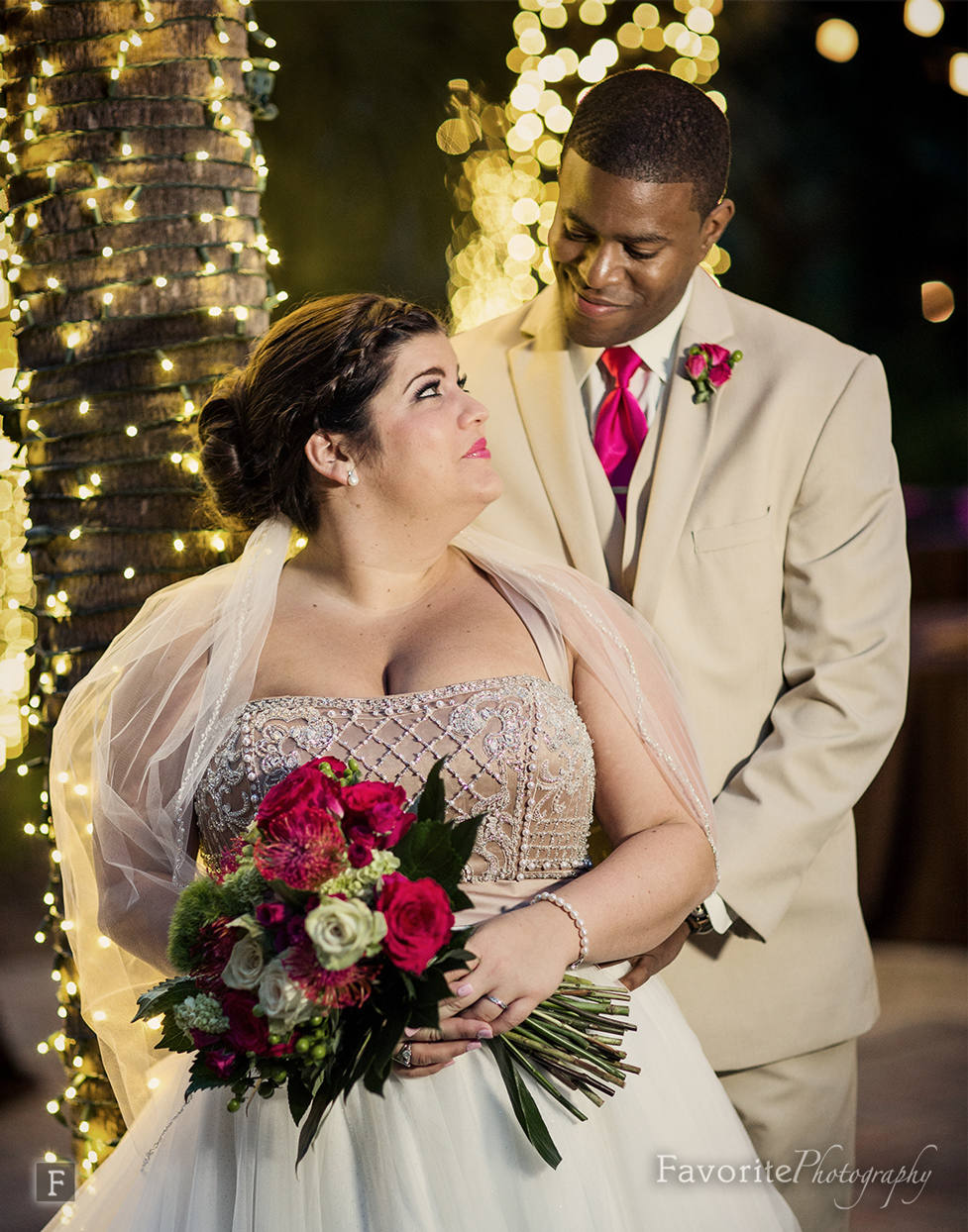 It's hard to believe Ashley and Devin are about to have their one-year anniversary… it's seems like just last week! These pictures take us back to their amazing wedding event. They are such a radiant couple and it was a pleasure to photograph this special time in their life.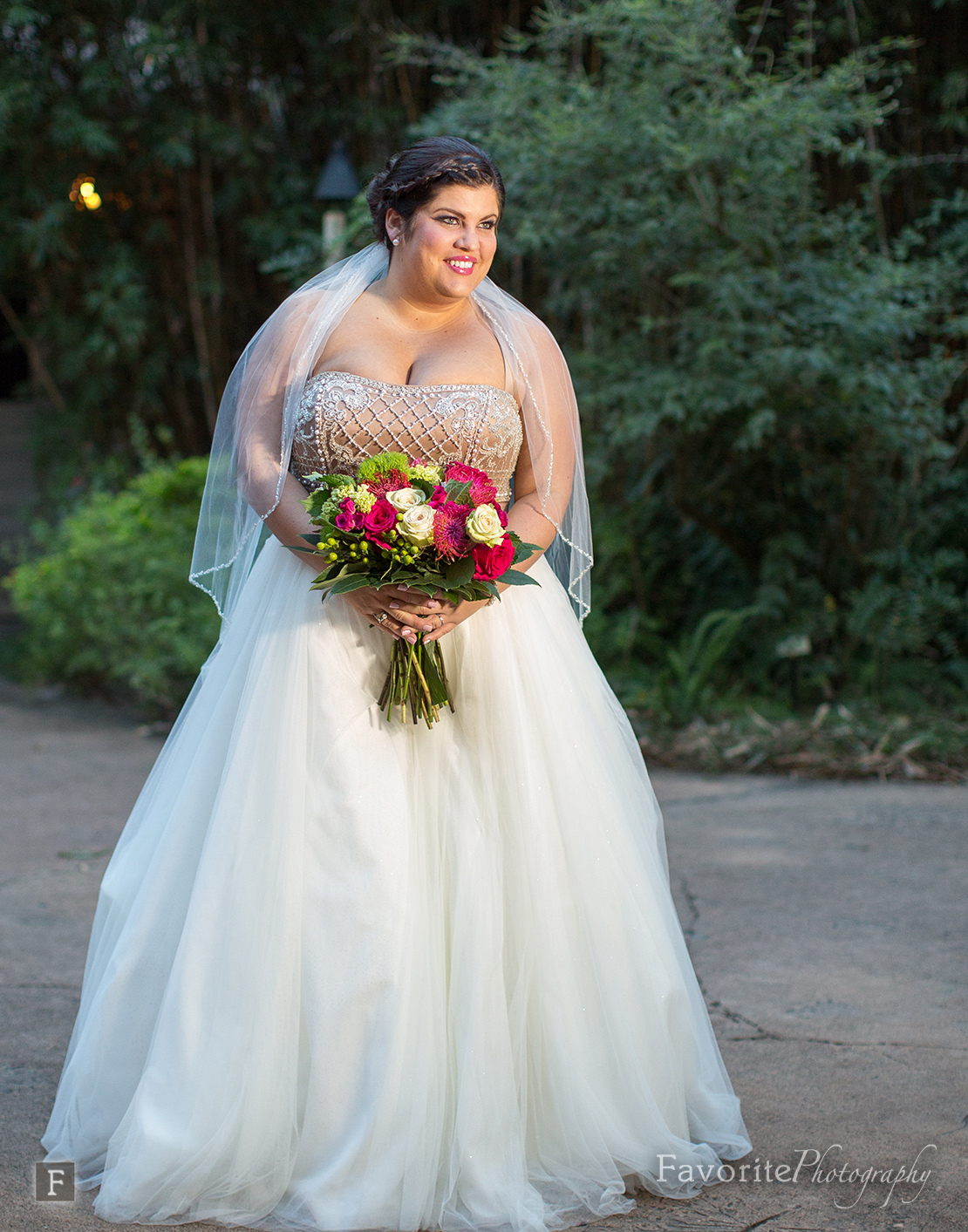 We started with a wet, but wonderful engagement photo session at the Jacksonville Zoo which Ashley used for her save-the-date cards. When the big event finally arrived, the wedding weekend began with a festive "Welcome Reception" at River City Brewing Company and ended with a lovely "Farewell Brunch" at Ruth's Chris Steakhouse off Jacksonville's beautiful St Johns River. And in the middle was this most fabulous wedding at the  Zoo and Gardens. Favorite Photography was on hand to capture the non-stop wedding bliss.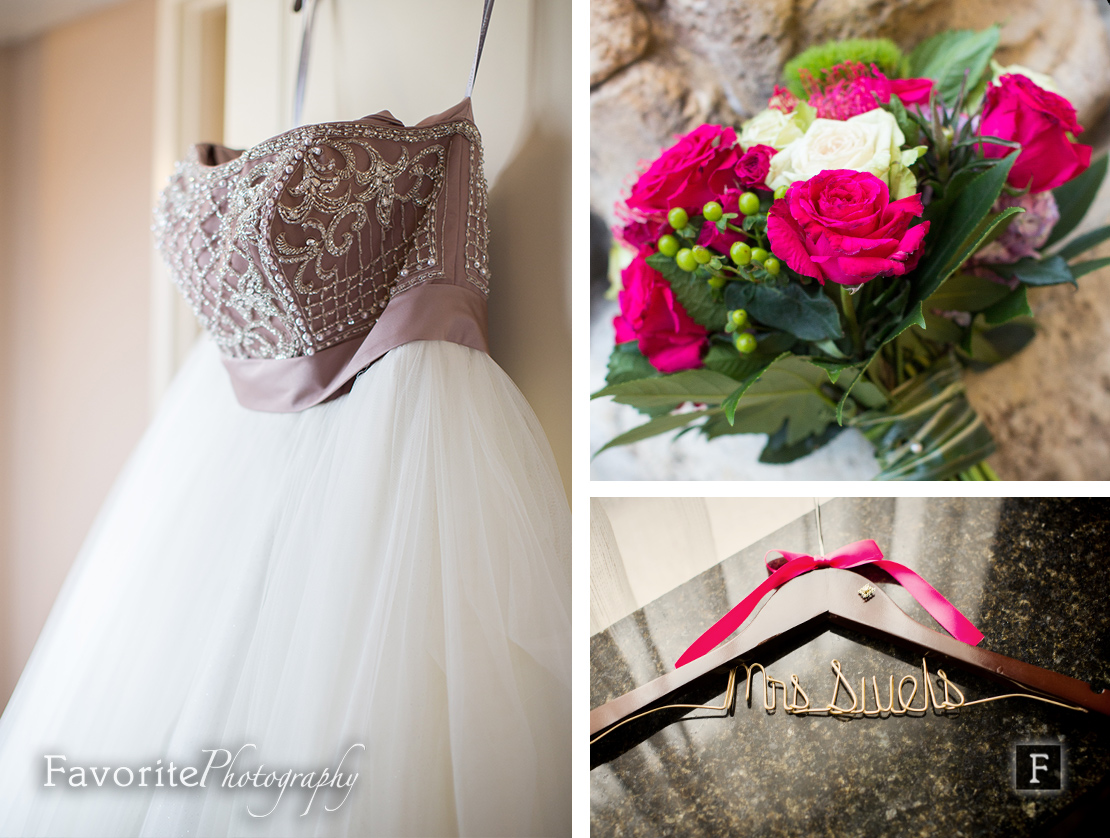 Ashley's dress was stunning and the pop of pink she used in her flowers and details was a perfect accent color. The natural shades and vibrant pinks looked lovely against all the greens of the Zoo's botanical gardens.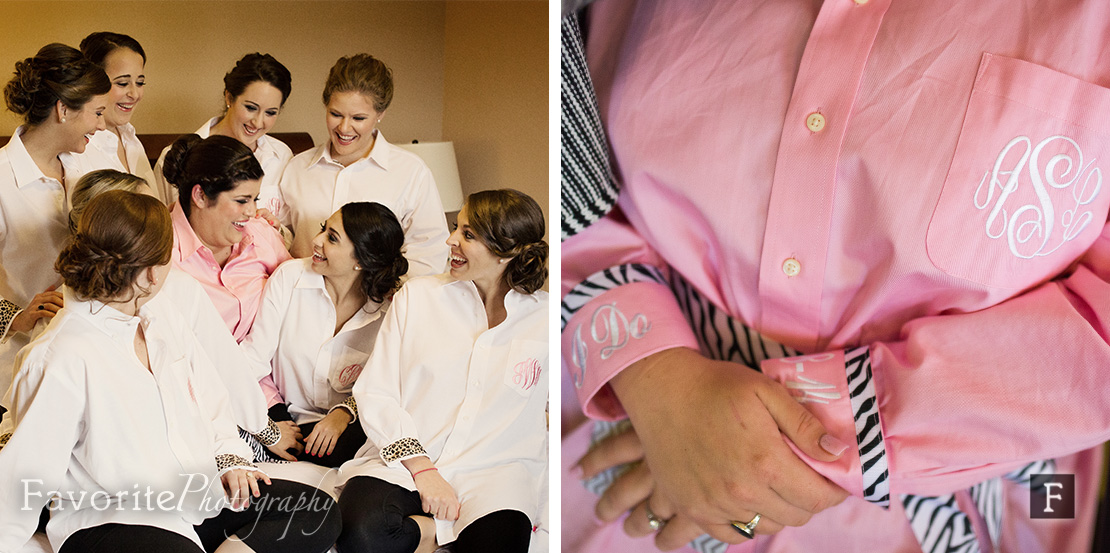 The subtle hints of wild animal prints capped off their zoo theme in a fun yet elegant way.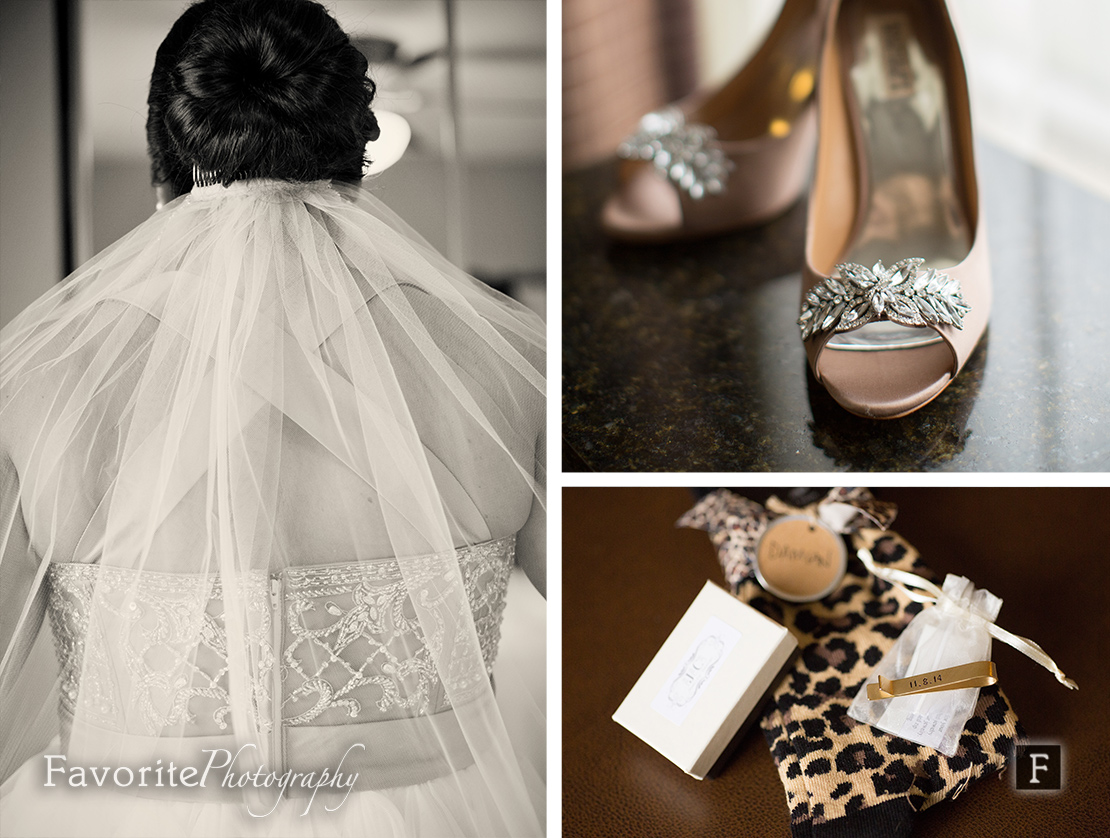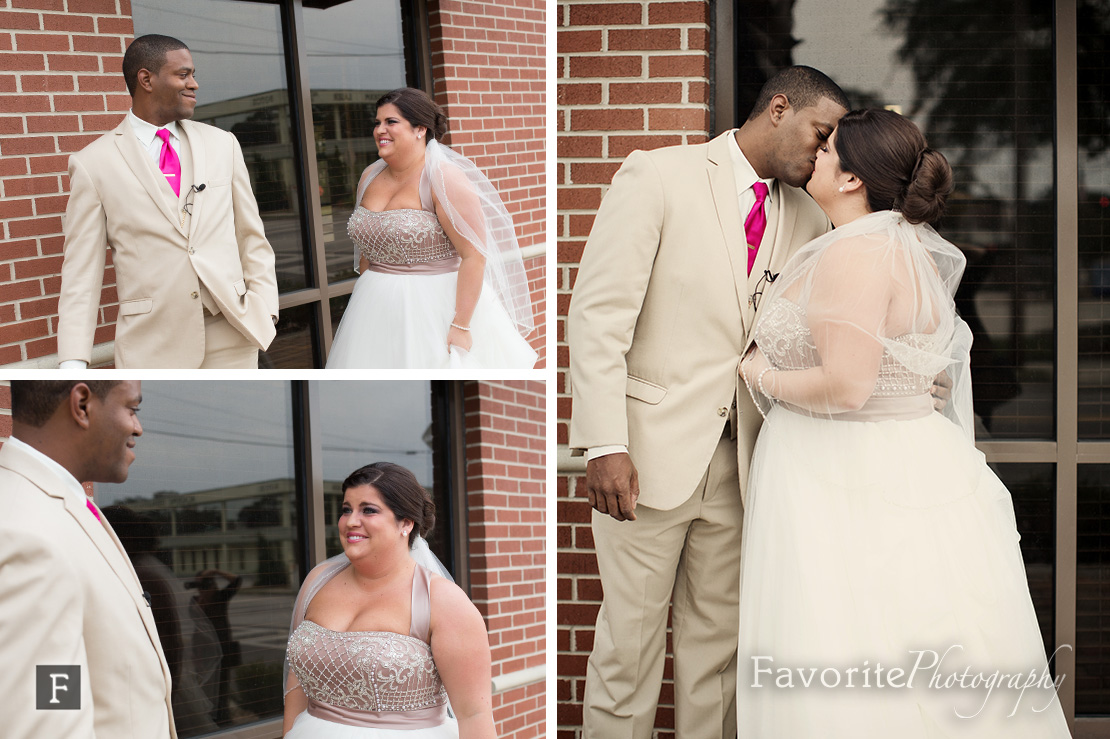 Devin and Ashley did a "First Look" so they could enjoy exploring the zoo with their bridal party. It also help them eliminate some of those pre-ceremony jitters and gave them plenty of time for formal (and FUN) photos!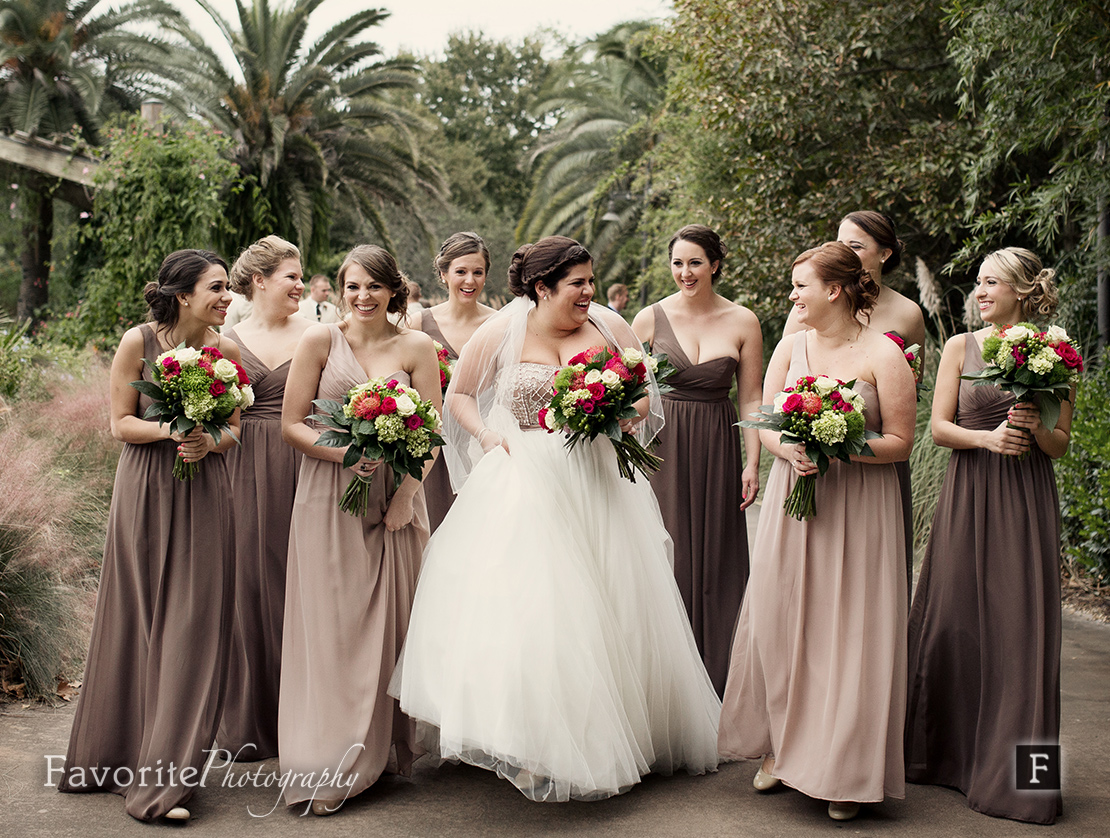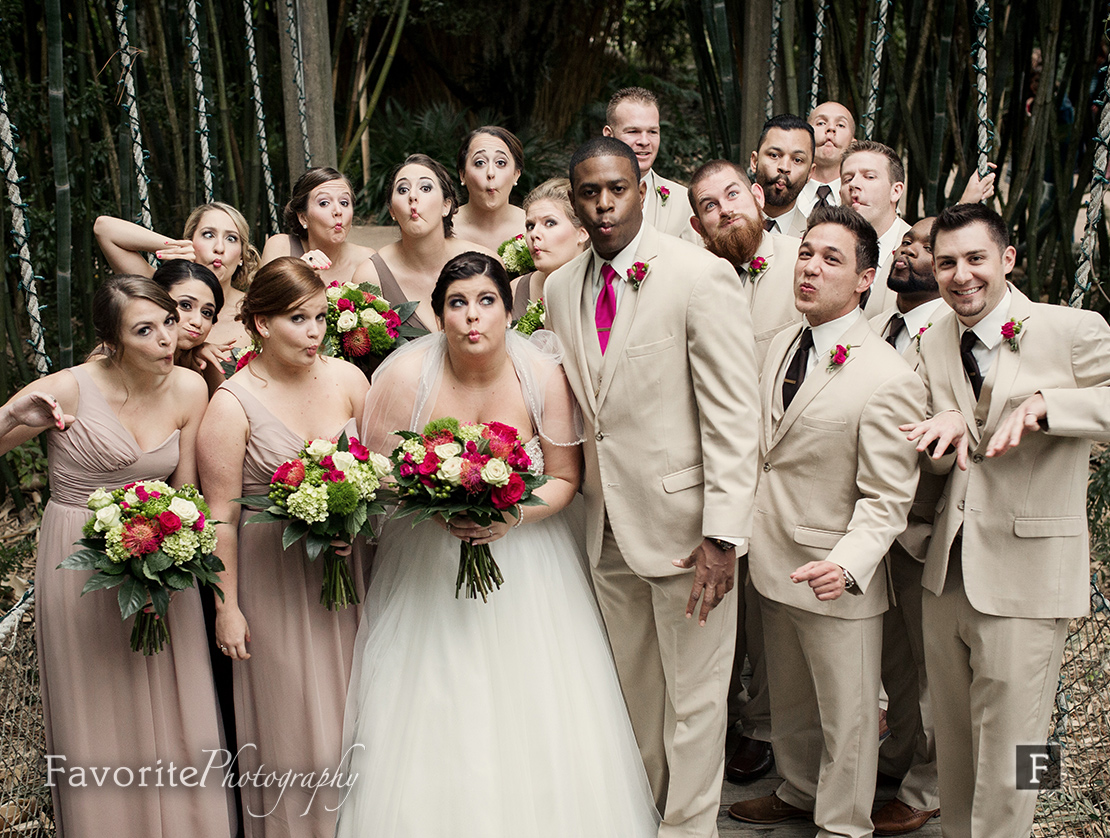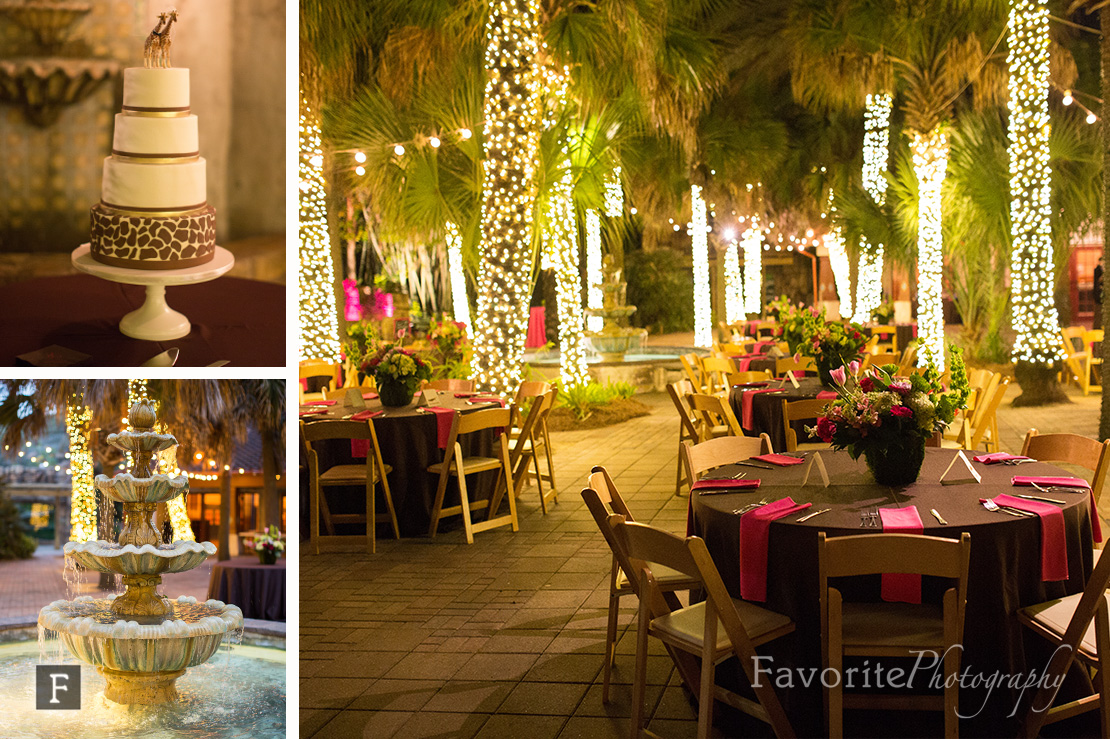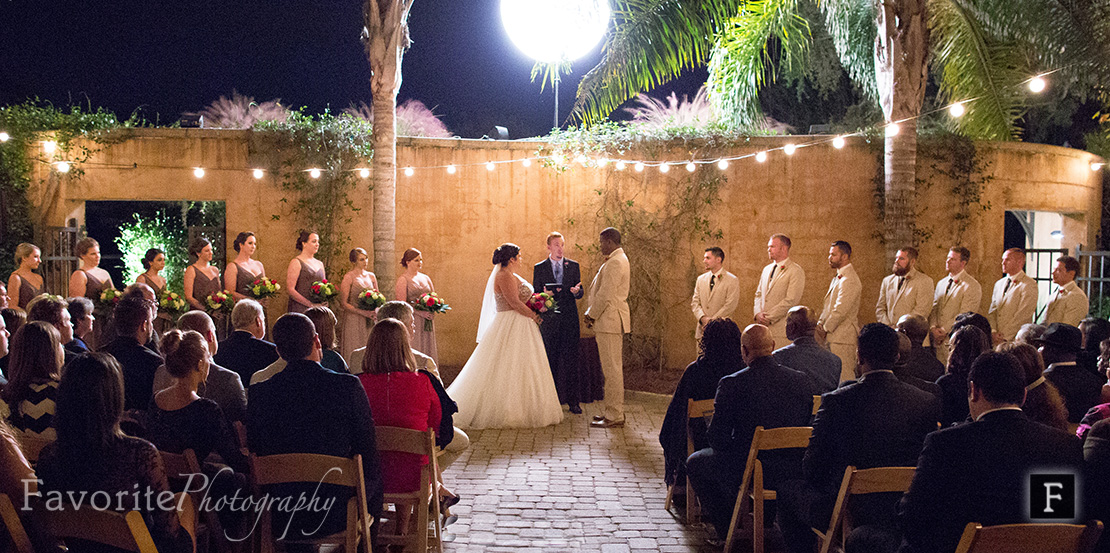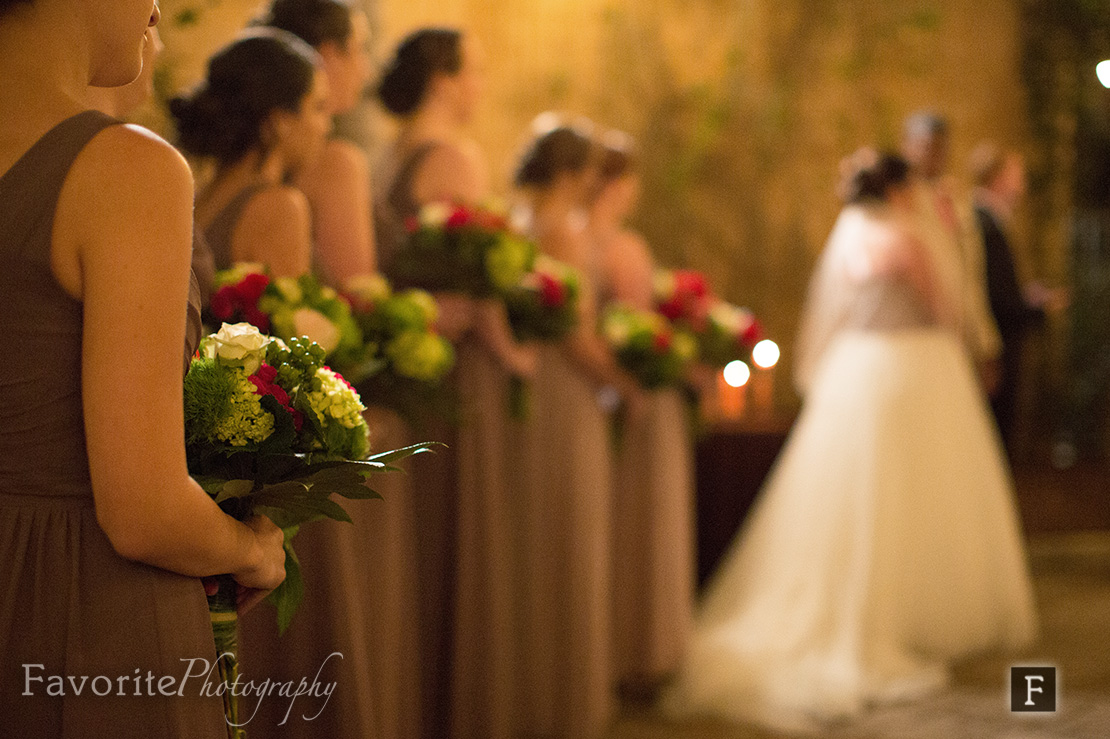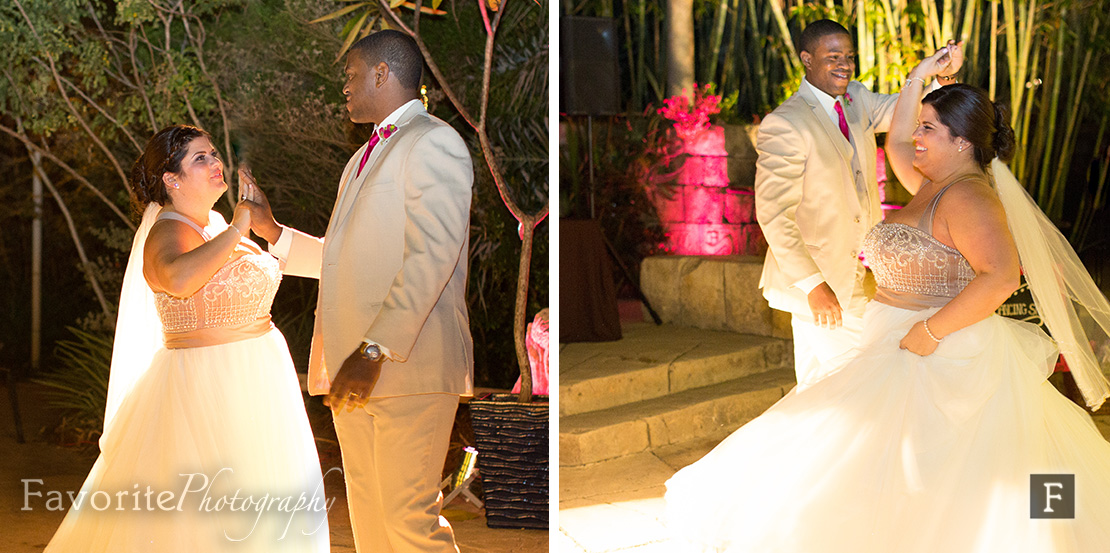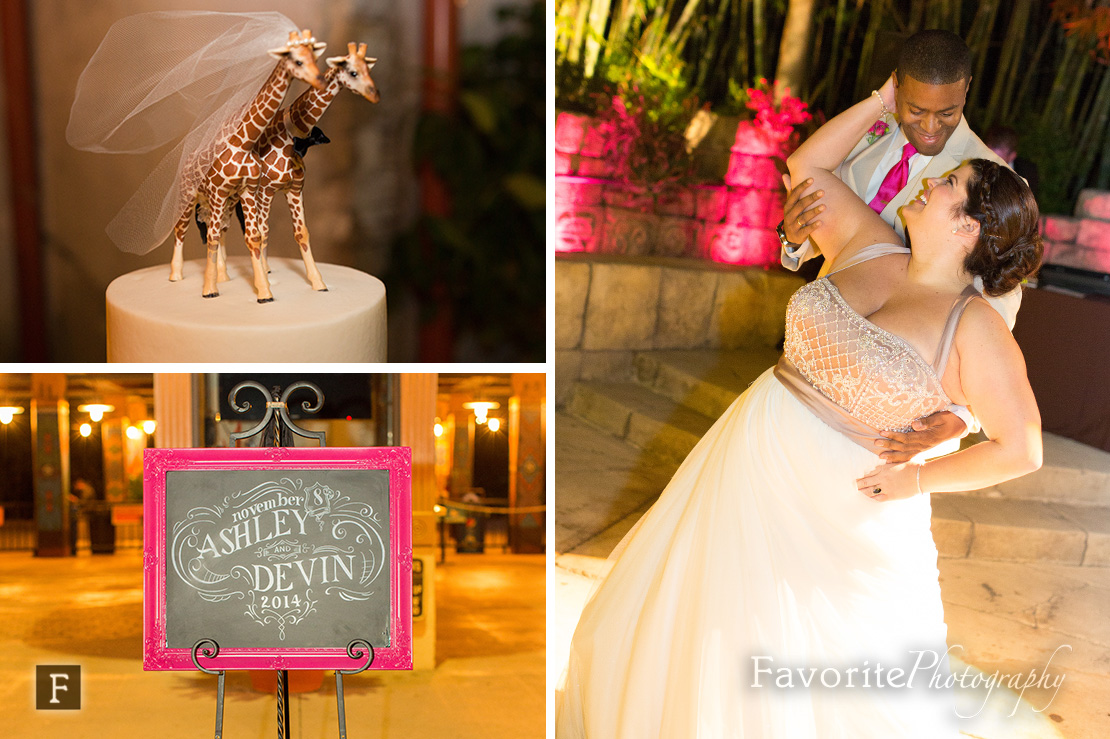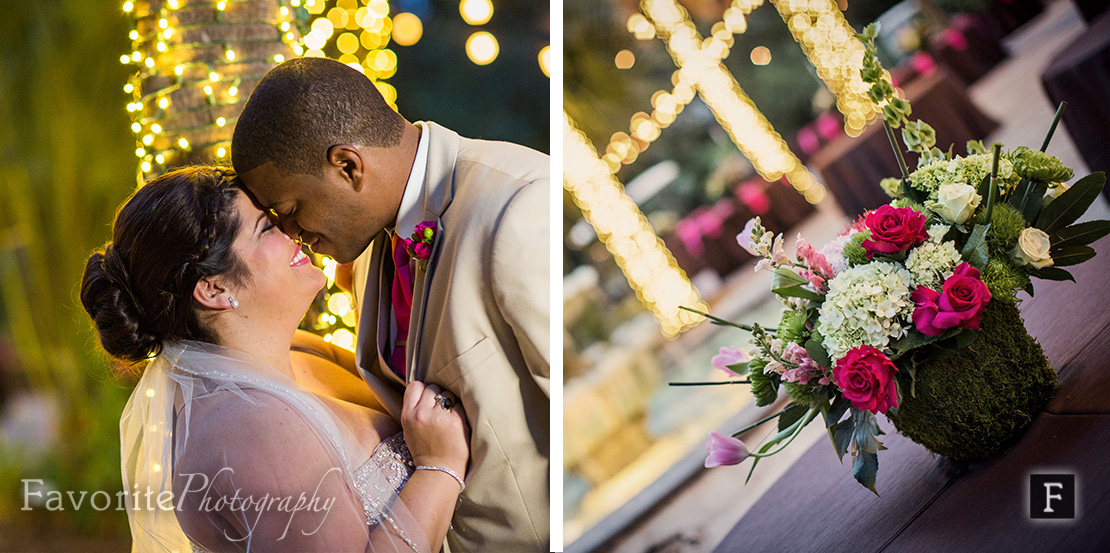 We truly love being wedding photographers and words can not express how joyous these moments are, but feel our work comes pretty darn close to capturing the emotions perfectly.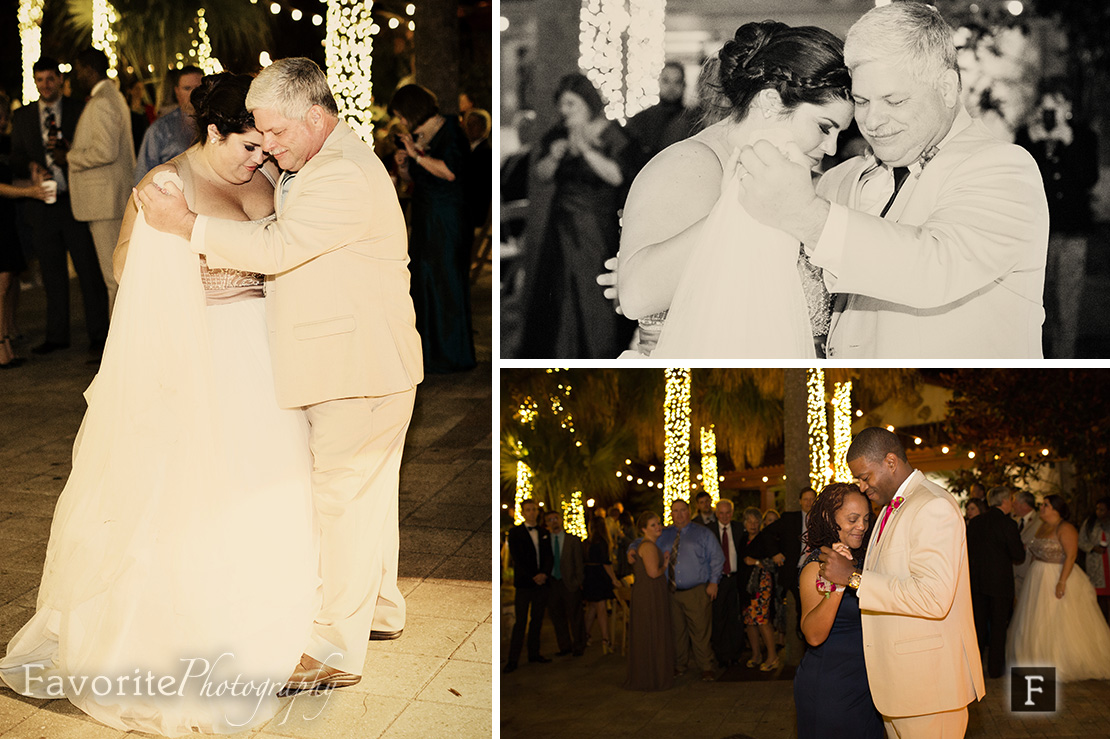 We are so thankful to work with such amazing people and appreciate their feedback, like this review on WeddingWire: "Favorite Photography was beyond amazing throughout the entire process of my wedding. My engagement photos, and then three different wedding events a year later (Welcome Reception, Wedding Day, Farewell Brunch) were all captured using this team. I still can't believe how many pictures I have to sort through to choose the ones for my wedding album – that's a great problem, to have too many photos to choose from! Their prints are extremely high quality, and I HIGHLY recommend purchasing proofing albums to help you in your selection for the main wedding album. These proofing albums also allow you to have every single picture taken in one place, at your fingerprints! They have been NEEDED in pouring over my pictures. I'd refer Favorite Photography to any of my friends…their professionalism and photography skills cannot be beat!" – Ashley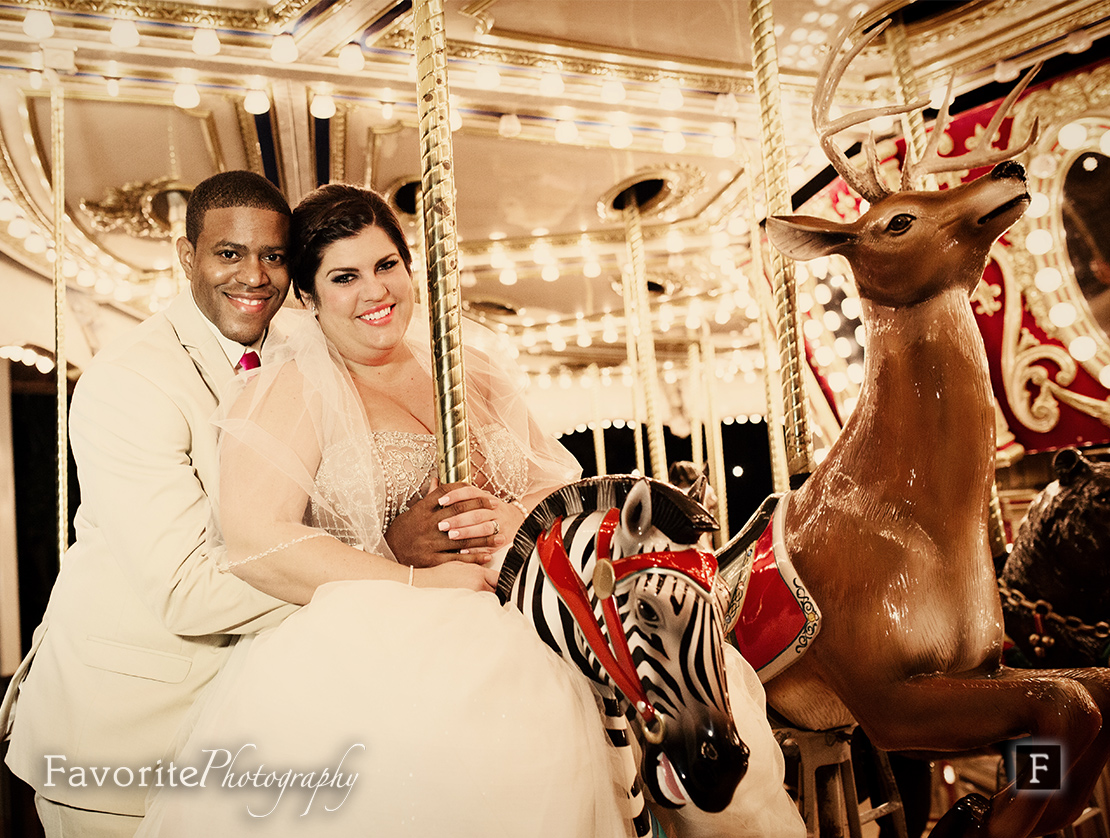 Many thanks to Mr. and Mrs. Sivels for choosing us to be your photographers and congratulations on your anniversary!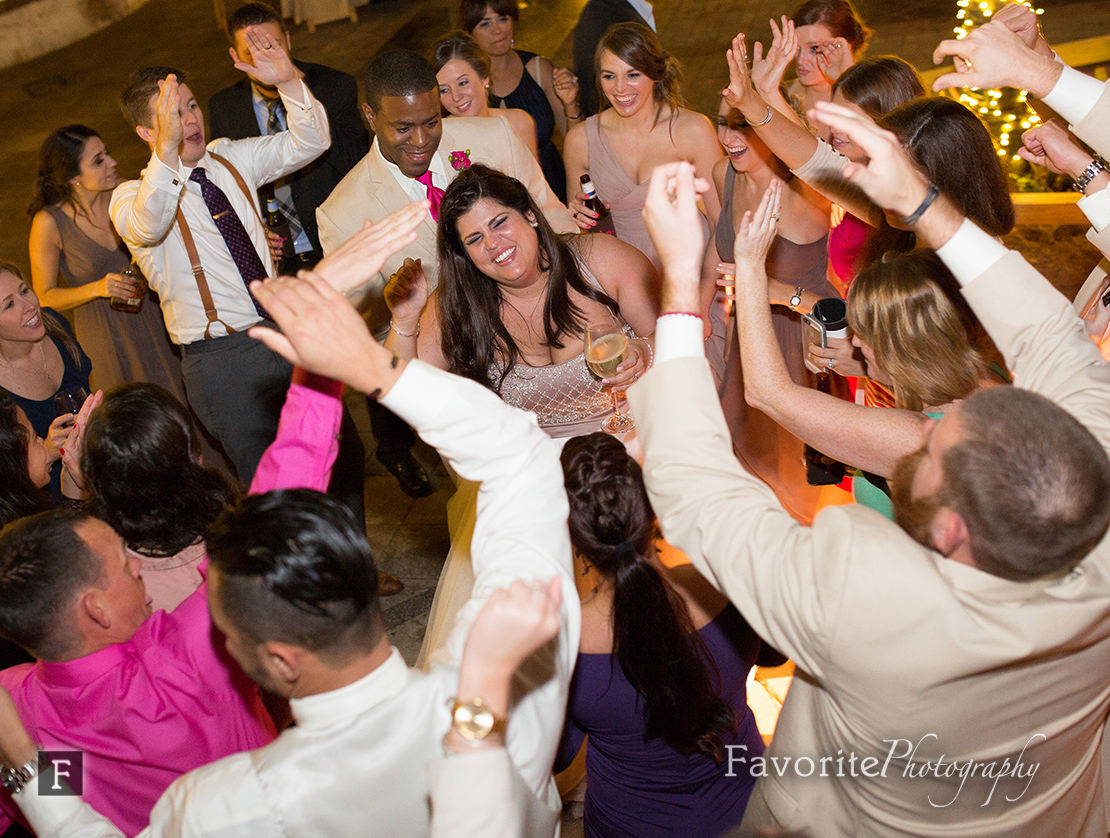 Jacksonville Zoo Wedding Photographers: Jerry & Karen Favorite
©Favorite Studios, Inc | Favorite Photography and Video