Karen recently had a sweet baby session with little Aubrey and her family.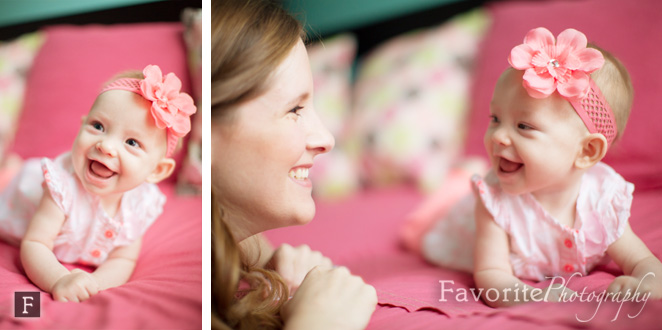 We love all of the adorable expressions that Aubrey was giving. She is such a happy baby!
Favorite Photography has been there for quite a few special events in the Kirsch Family. Karen has photographed their wedding, son Gavin's newborn through 1st birthday photos, and now the latest cute addition, daughter Aubrey's life stages (Mom's maternity session, one month, and now the four month session). We love watching families grow and being able to capture all the exciting times.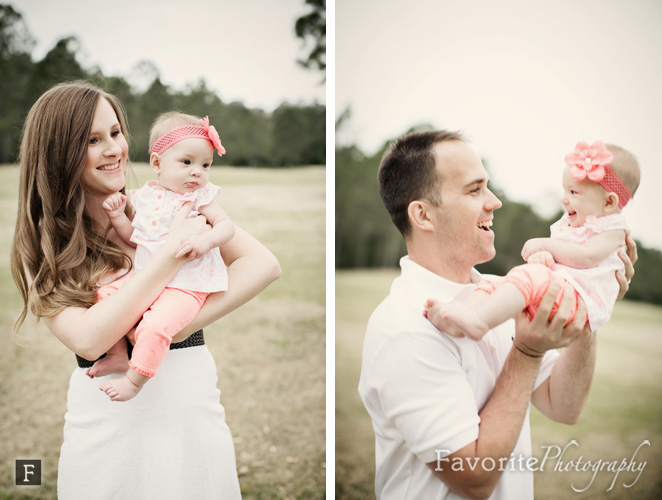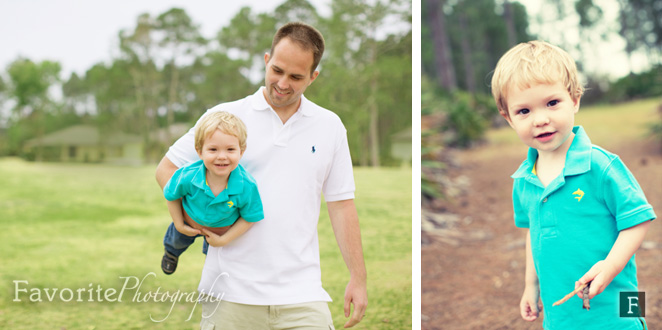 Big brother Gavin wanted to get in on the fun to! We know he's going to be a great brother for Aubrey, and we can't wait to see the two of them grow up together.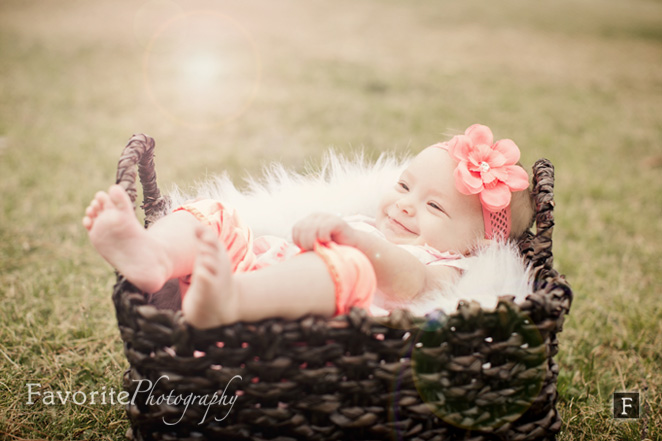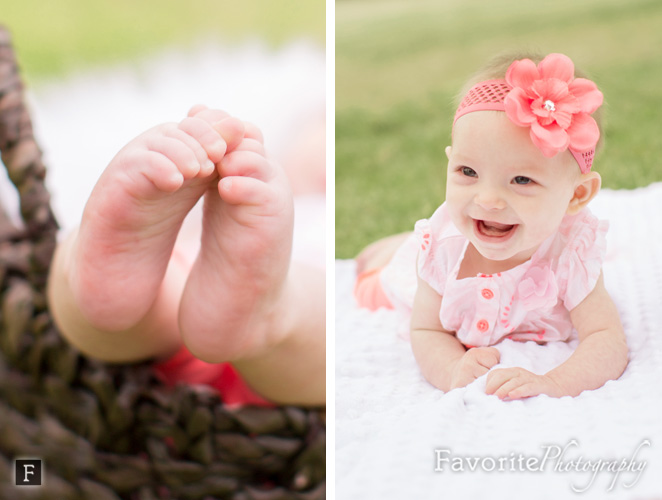 Just look at those little baby feet! And Aubrey's smile just melts your heart – such a cutie pie!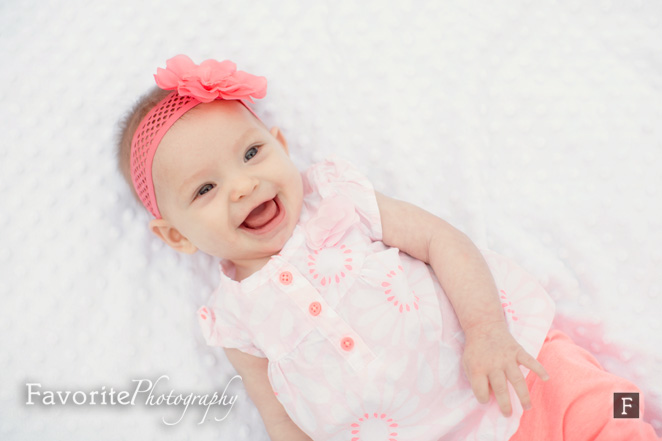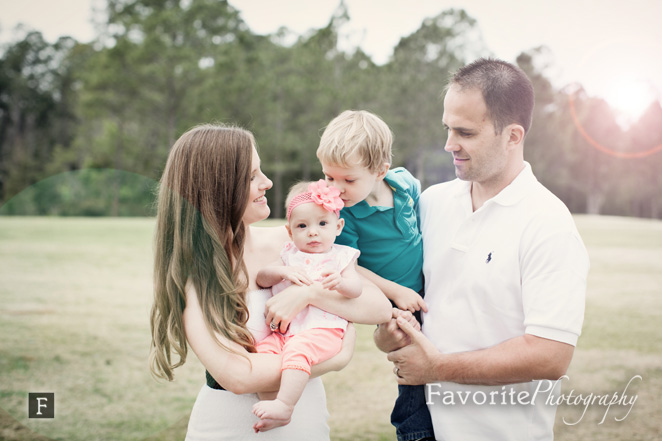 One last family picture before we finished the session, and this ended up being one of our favorite shots of the day. We love the interaction of everyone, and the great togetherness this photo brings.
Thanks to the Kirsch Family for bringing such sweetness into our job!
Photography: Favorite Photography