Jerry Favorite | North Beach Park | St Augustine Engagement Photographer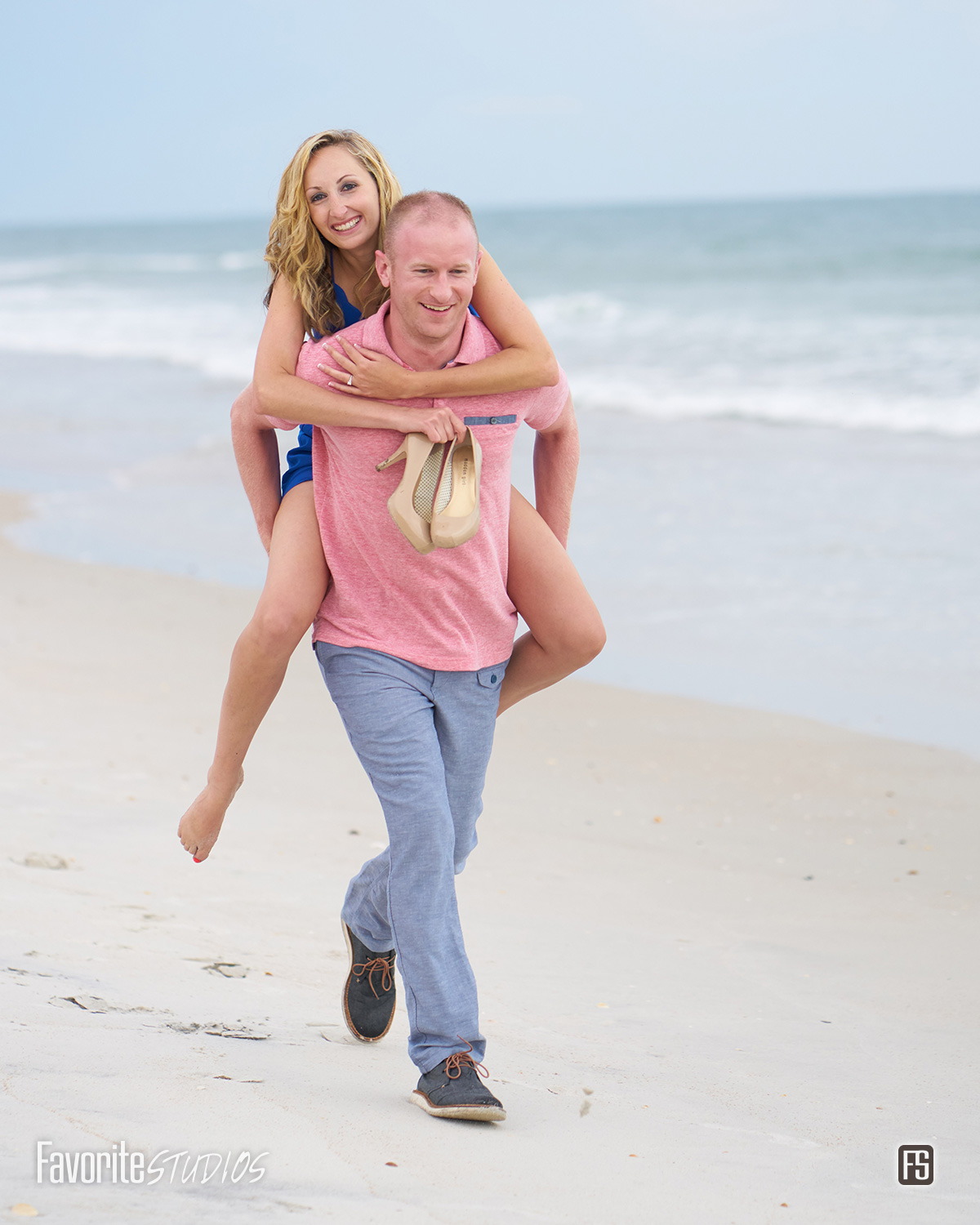 St Augustine's Vilano Beach Engagement Photo Session
We heart Shari and Michael's engagement pictures on the beach. Scheduled about a year before their spring wedding. It was a great time to get familiar with the photographer and really develop a relationship. The bride and groom got tons of amazing pictures and it helped everyone be more comfortable on the bid wedding day.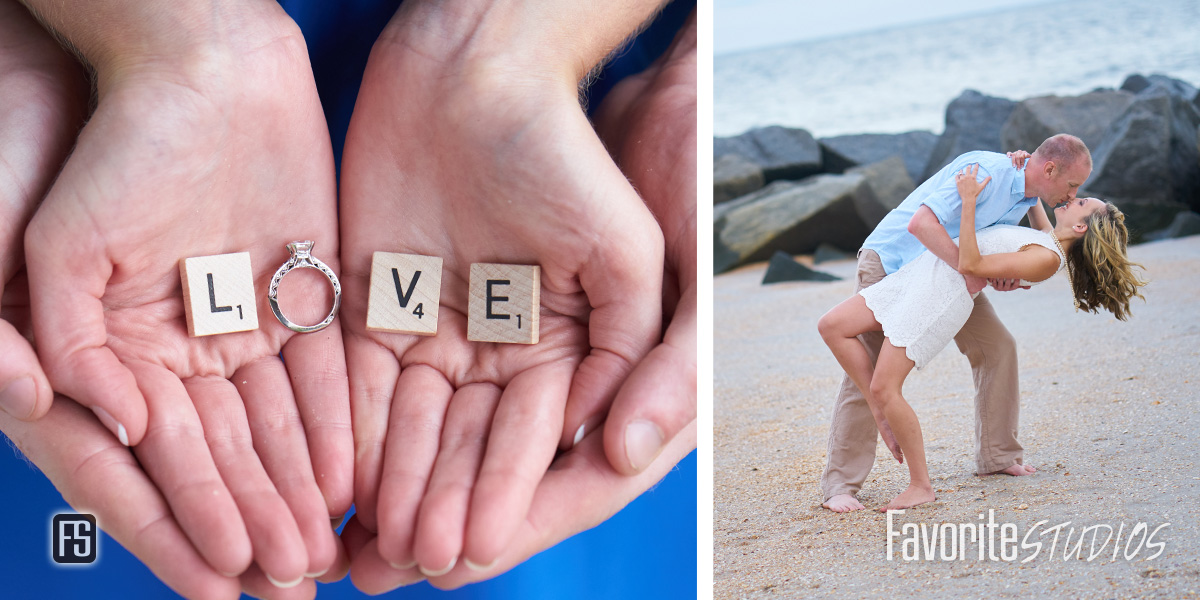 Jerry and Karen Favorite always make sure to create a relaxing, fun environment. Offering subtle directions for beautiful, natural photos. Lots of candid shots mixed in with a variety of poses. We're always coming up with new ideas. Finding inspiration with our couple's interests and even favorite Pinterest pics. Shari brought some scrabble pieces to spell "LOVE" using her engagement ring for the O.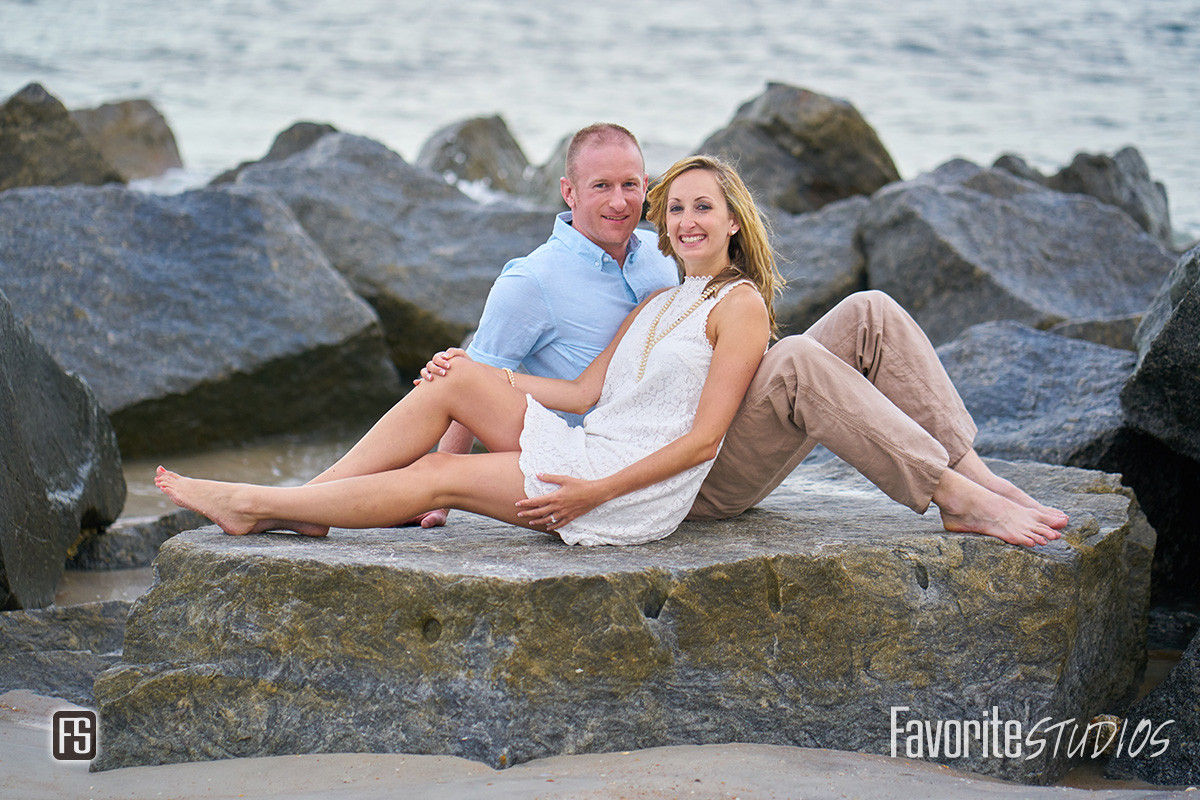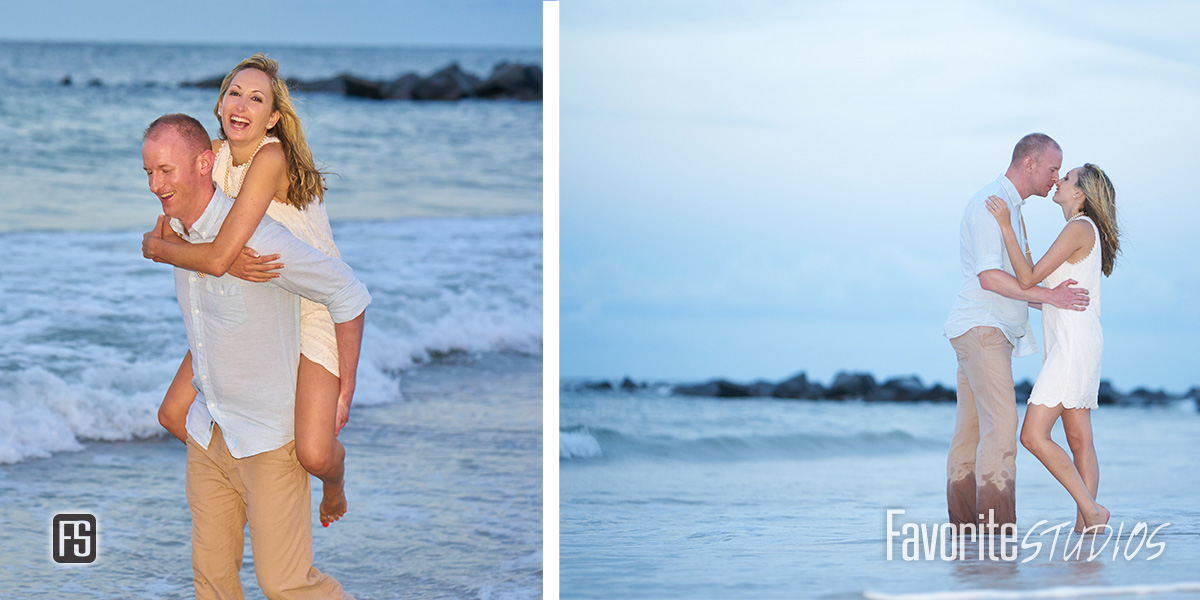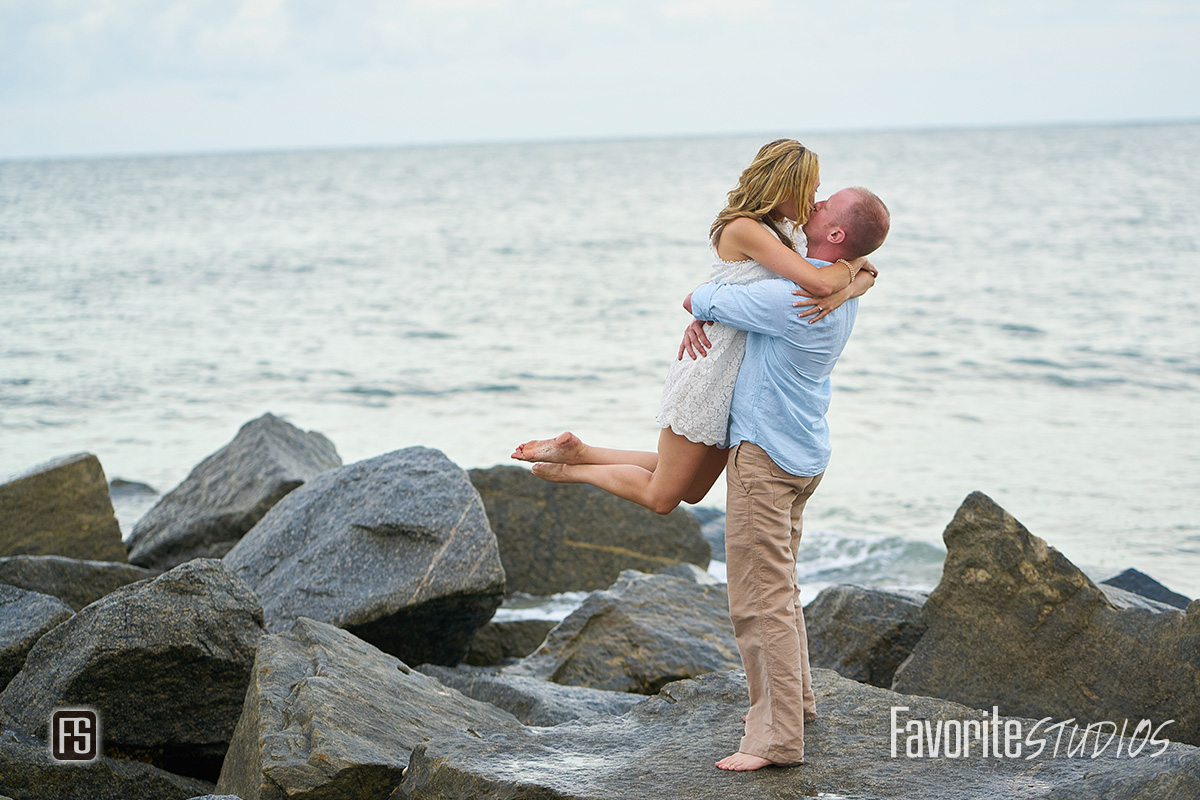 St Augustine Engagement Photographer's Location Recommendations
Beautiful outdoor engagement pictures by the sea. Natural greenery and oak trees, along with our sandy Florida beach are great backdrops for an engagement session. There are so many wonderful locations to shoot at for pictures all throughout Saint Augustine. North Beach Park, just south of Ponte Vedra Beach and north of Vilano Beach, is a little hidden gem. Convenient and not overly crowded, it's a great spot for "outdoorsy" and "beachy" pictures!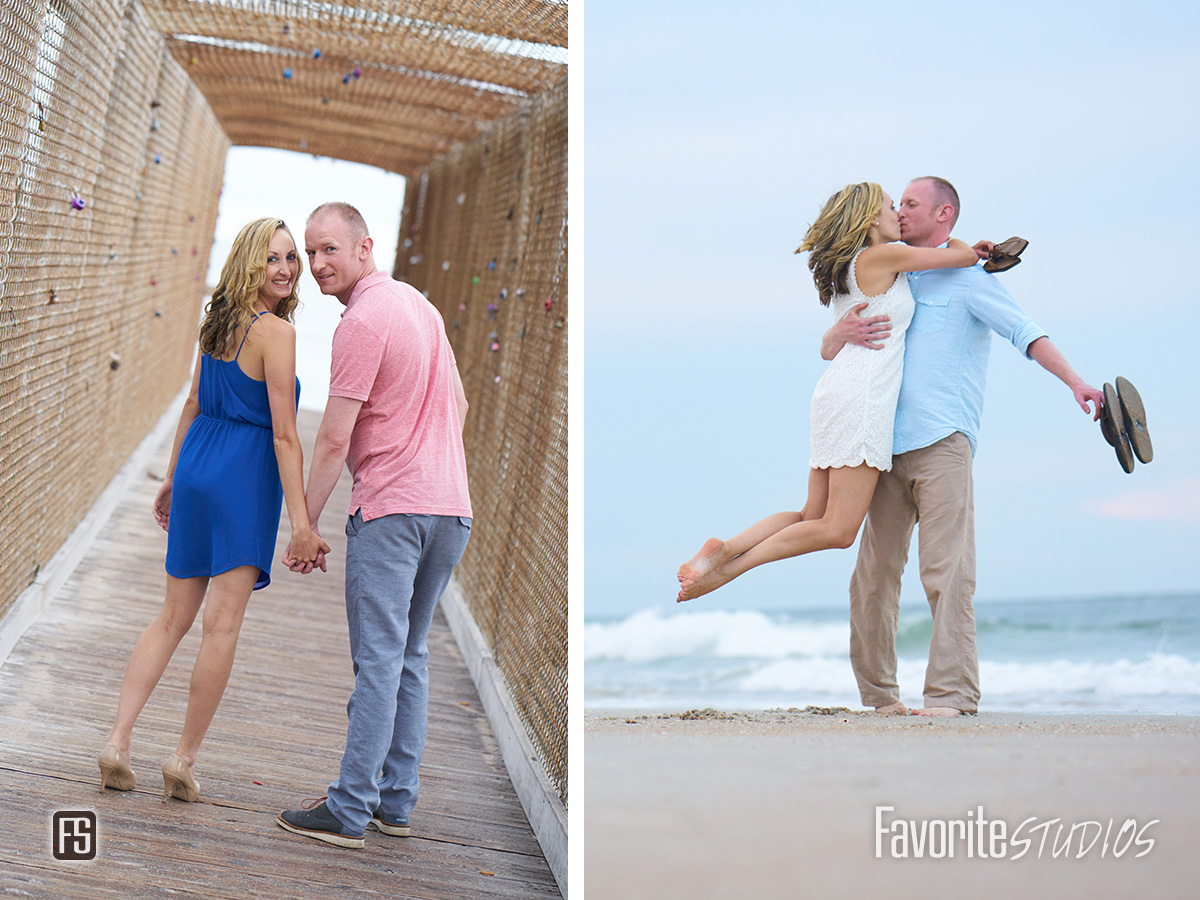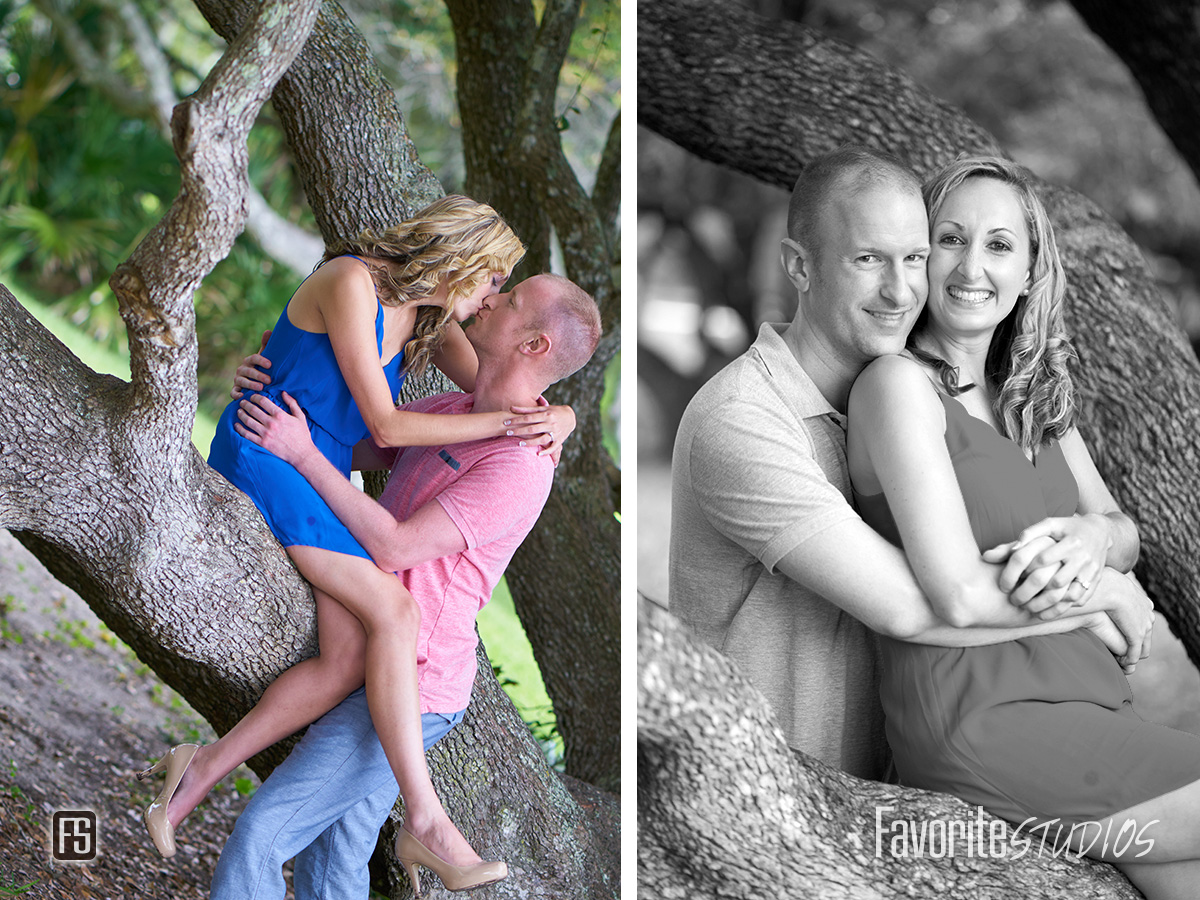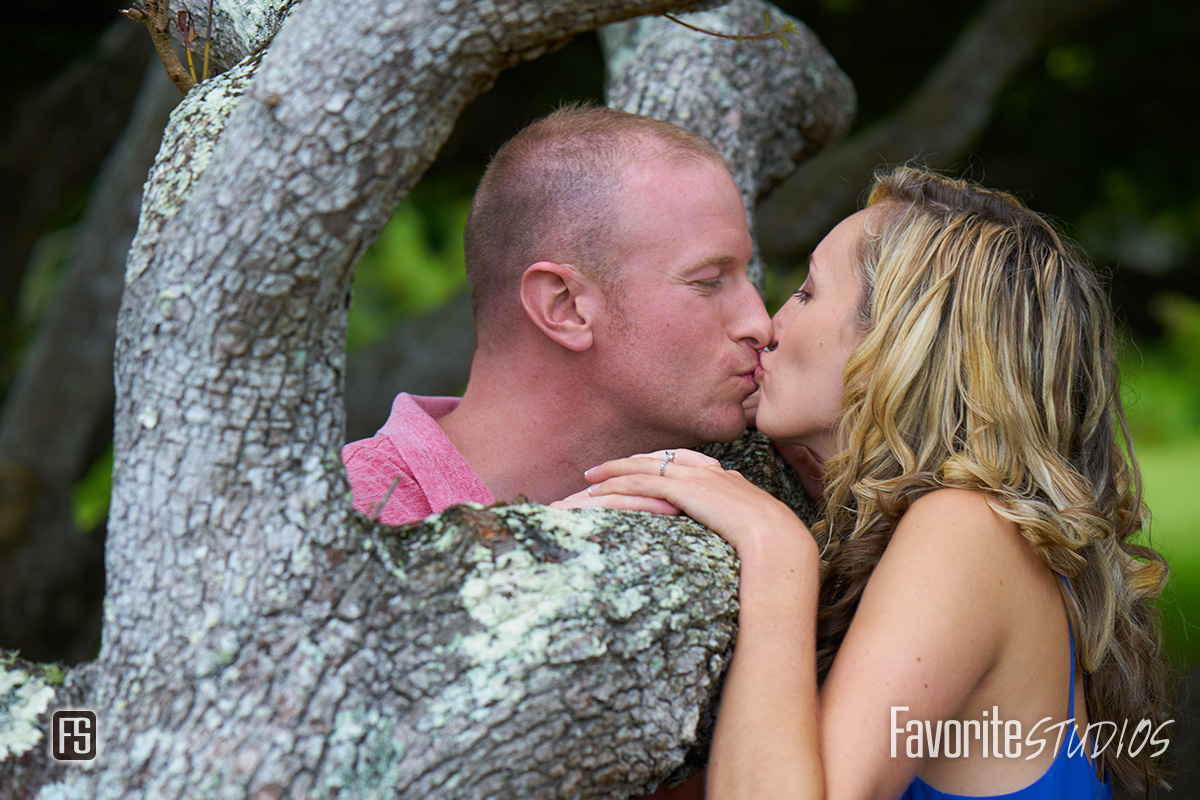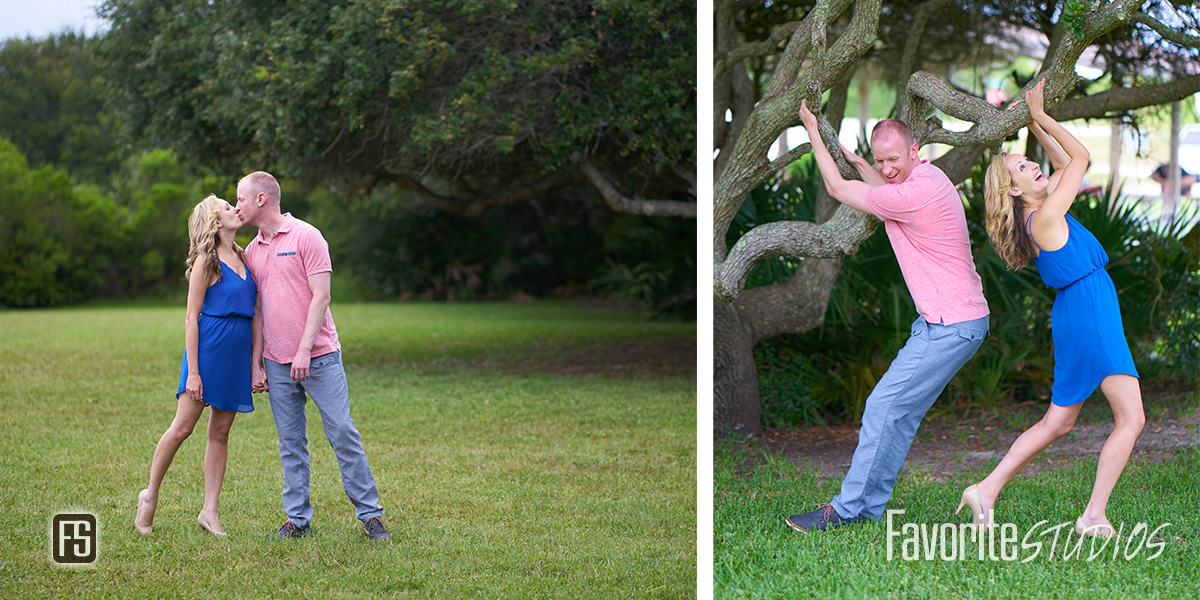 Shari and Michael are such a cute couple. Full of laughter and love. Shari wore a pretty blue dress for one of her engagement session outfits. Giving a hint of their wedding color palette. The vibrant royal blue was used in their bridesmaid dresses, flowers and accents.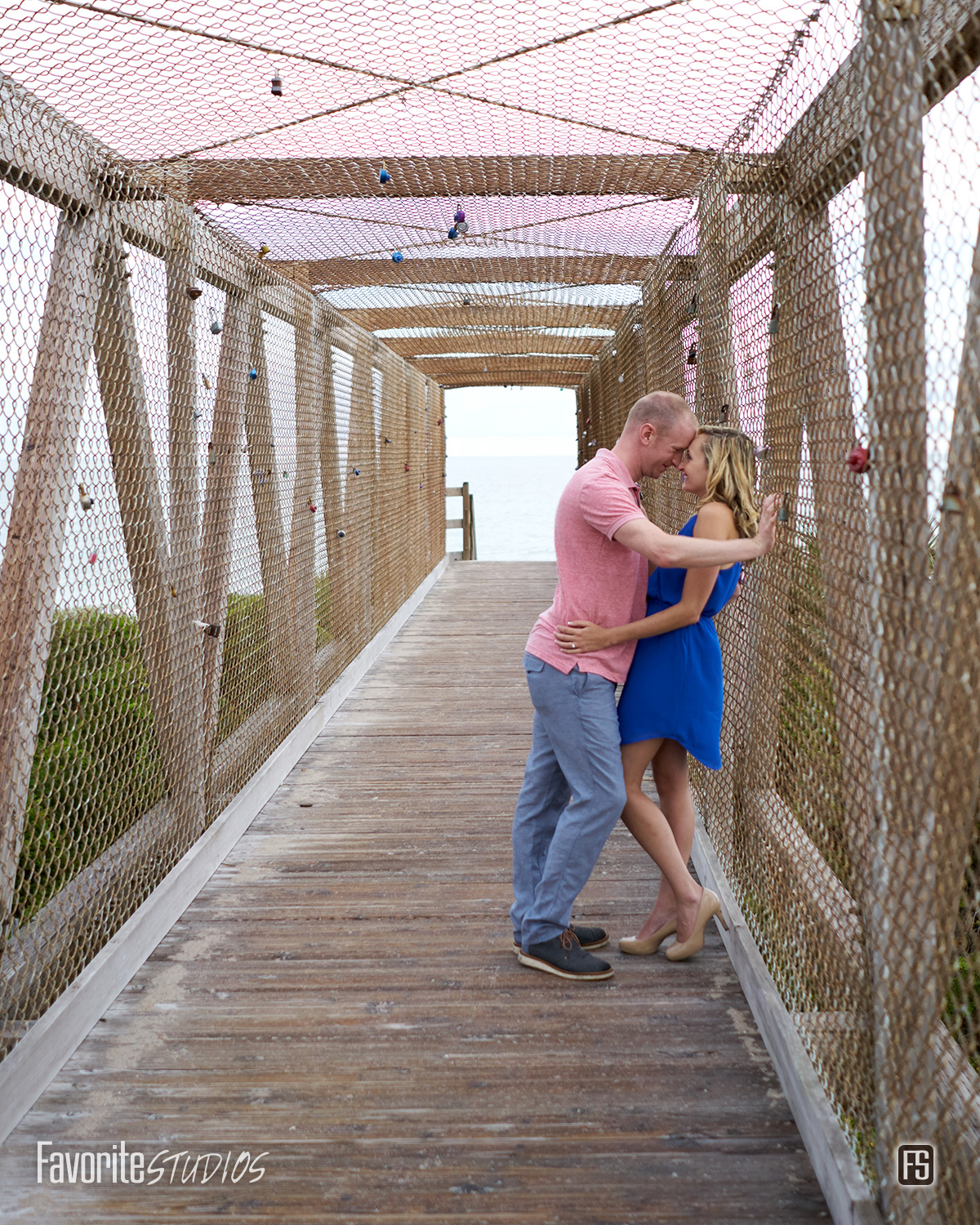 Want to see their "Happily Ever After" spring wedding day photos? Go to: Jacksonville Golf and Country Club Wedding blog

©Favorite Studios, Inc. | Favorite Engagement Photography