The Rodey family from Maryland traveled to Florida for their summer vacation and was looking for a St Augustine family beach photographer. We are so happy they found Favorite Photography and chose us to capture their memories.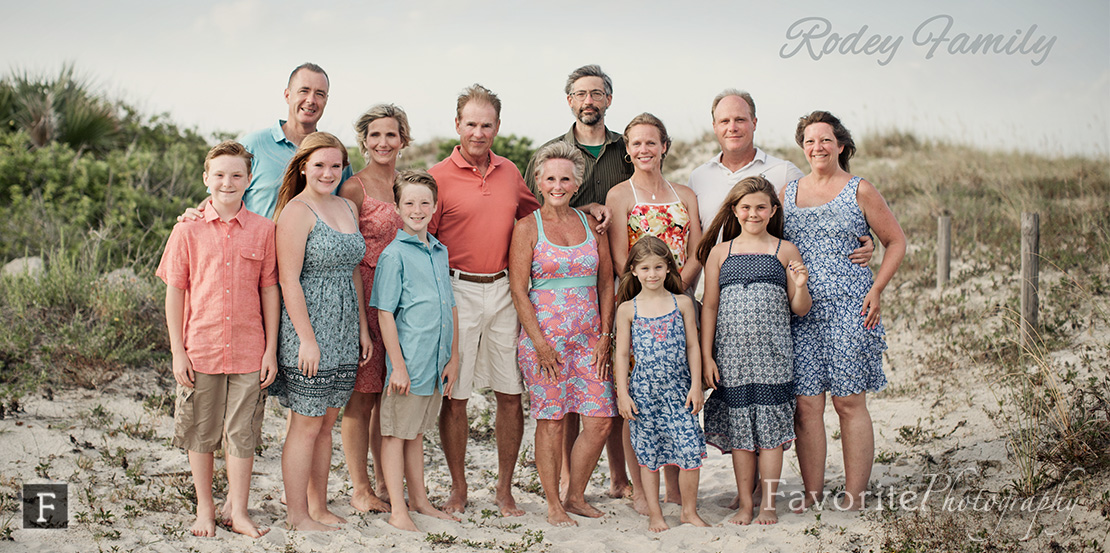 Saint Augustine Beach Photos + Family Album
With three children, plus spouses and a total of 5 grandkids all traveling from around the U.S., scheduling a family photo session is a great way to remember this special time. Plus it's lots of fun taking pictures on the beach!
Blues, greens, pinks and coral colors looked wonderful in the beach photos. Each family coordinated their outfits without being to matchy-matchy. Mixing solids with pretty patterns is a nice way to create balance when picking out the wardrobe for your family portrait. Natural white beach sand, soft greens and tans of the sea oats and blues of the ocean waves and sky are a perfect backdrop.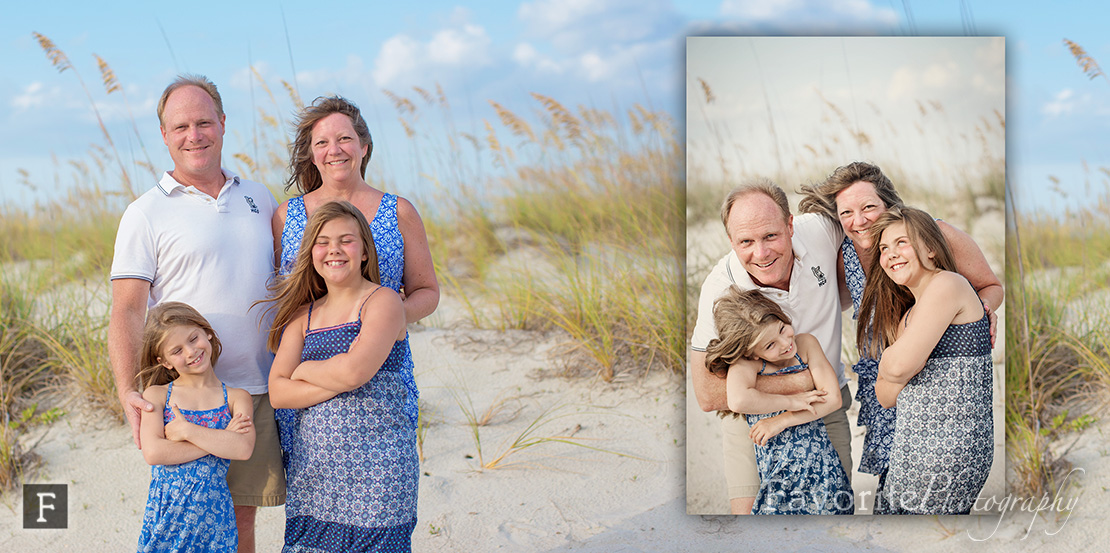 We love photographing outside, especially during the golden hour. Because as the sun is setting, we get most beautiful natural light on the beach. Plus it tends to be a tad bit cooler in the early evening, with a nice breeze… and we'll take all the help we can to beat a little summer heat and intense sunshine.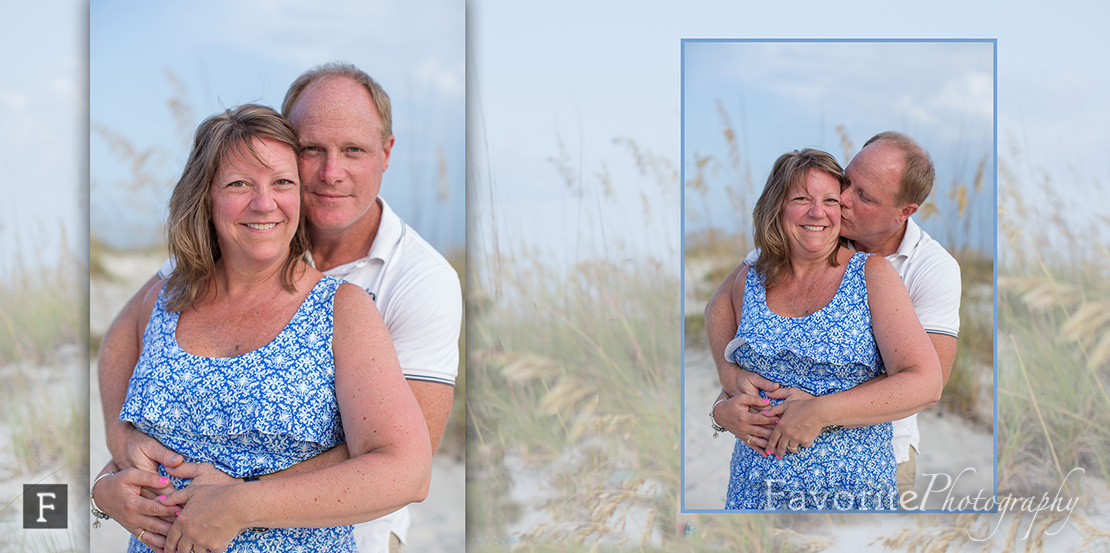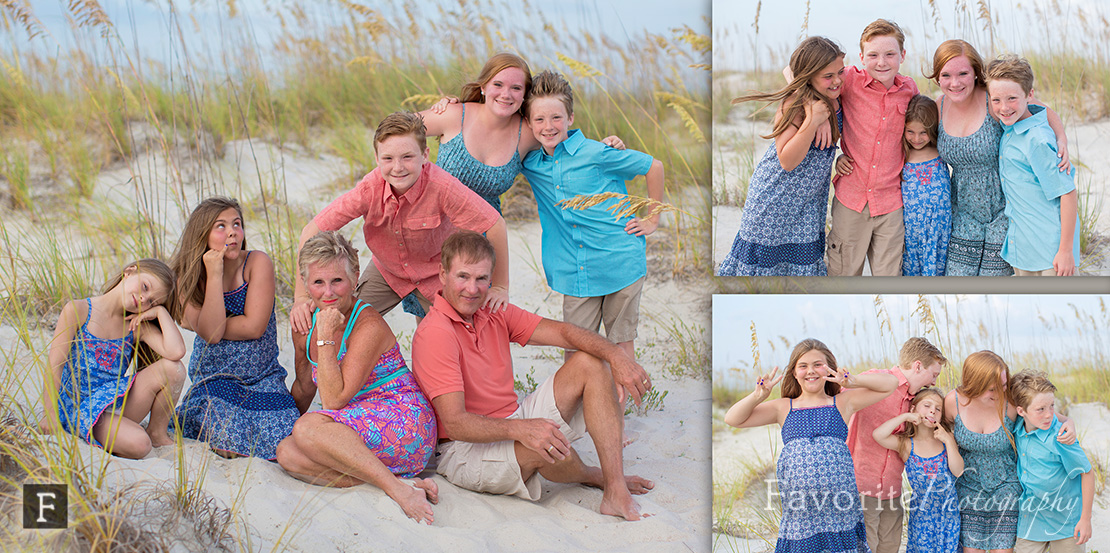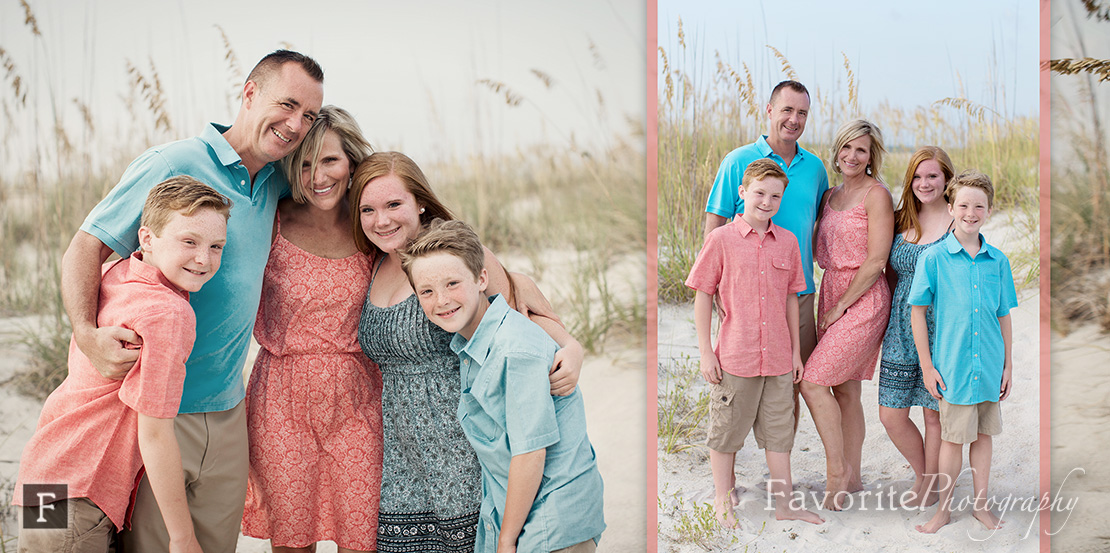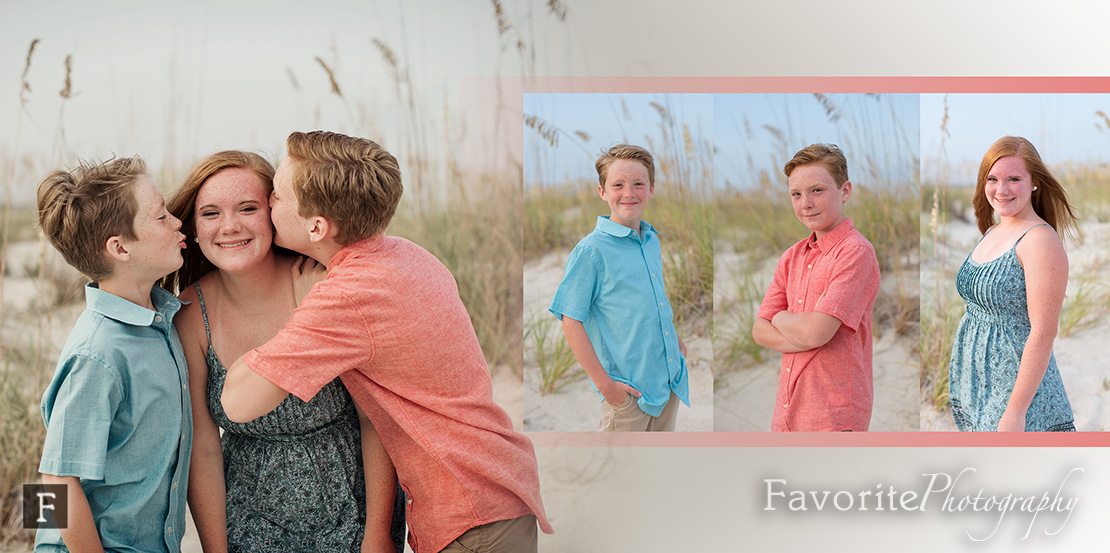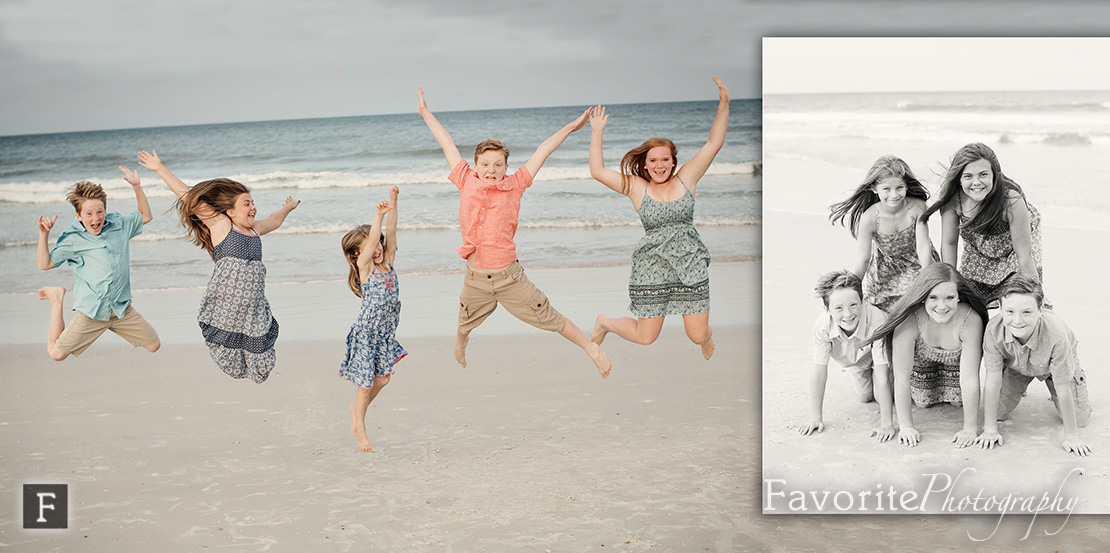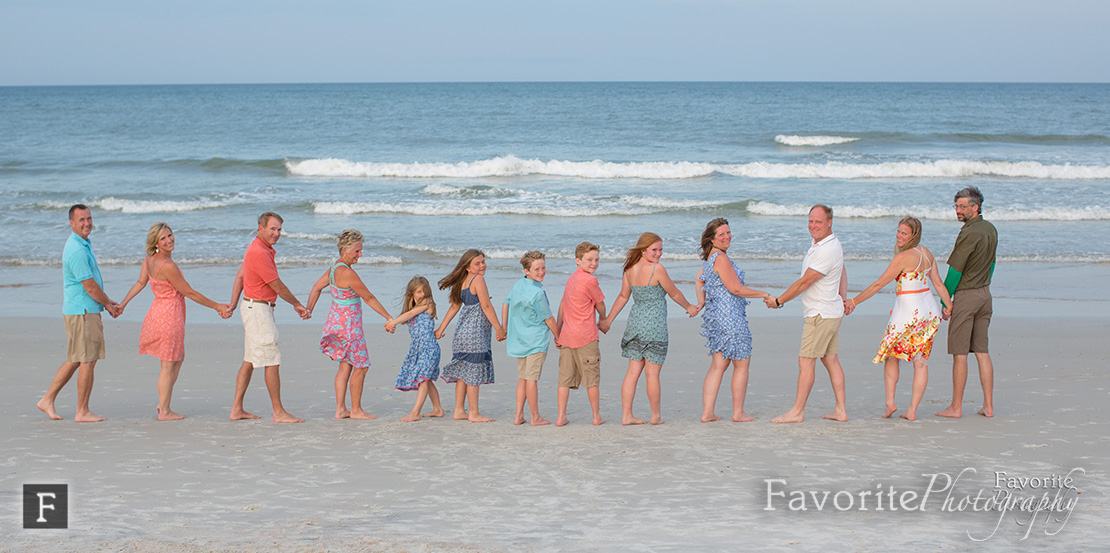 Finally, what better way to preserve these cherished moments at the beach than with one of our premier family photo albums. Our custom made albums are made with ultra thick pages, archival photographic printing and hard bound cover. They are a durable, Italian flush-mount style that lays flat when opened. We have a variety of cover materials used in a traditional book binding process. Made to last for generations. Families love these keepsake albums. Forever reminder of their St Augustine, Florida vacation and precious time with loved ones.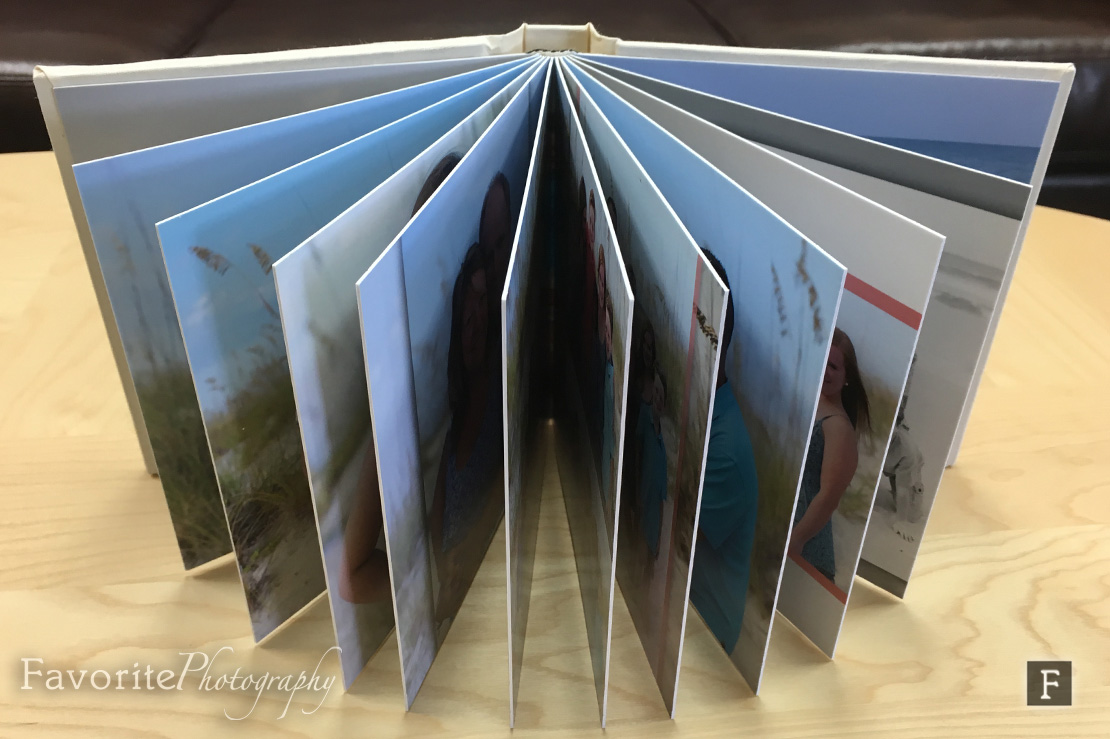 Here is a sample of some of our Favorite Photography photo album cover materials. Either a gray linen, natural linen, soft metallic silver, brown leather, black leather, off-white textured or country-chic burlap.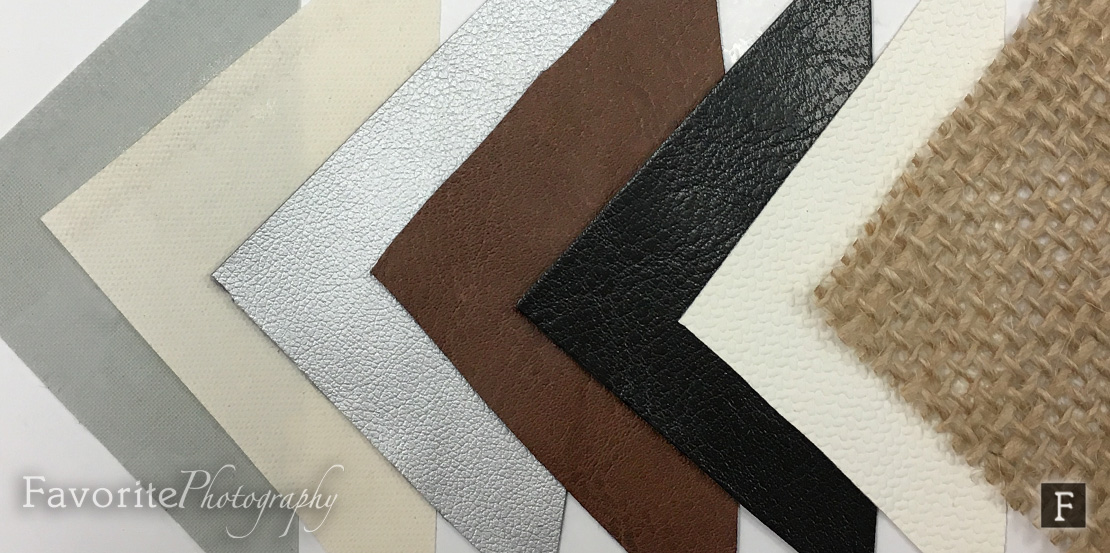 St Augustine Family Beach Photographer, Karen Favorite | More Family Photography Samples
©Favorite Studios, Inc | Favorite Photography
Save
Save
Save
Save
Save
Save
Save